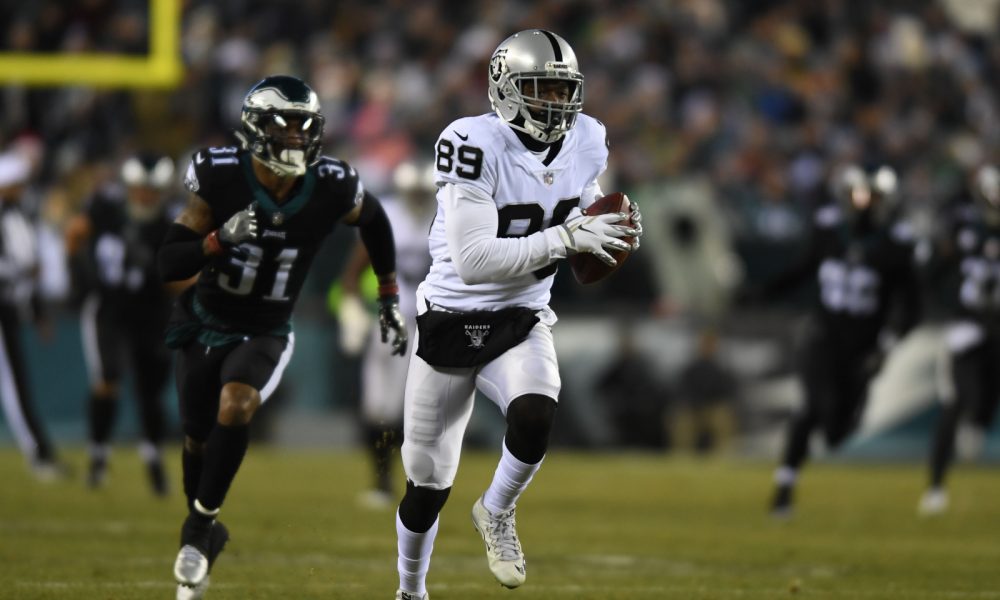 Last week it was reported that the Oakland Raiders were entertaining trade offers for Amari Cooper, on Monday they pulled the trigger by trading the fourth year receiver to the Dallas Cowboys for a 2019 first-round pick, according to NFL Network insider Ian Rappaport.
Cooper was drafted 4th overall in the 2015 NFL Draft after an outstanding career at Alabama. In his first two NFL seasons, Cooper made the pro bowl and played a key role in Oakland's division title run in 2016.
Injuries and inconsistent play have hampered Cooper in the past one-and-a-half seasons, but the fit with new head coach Jon Gruden wasn't good from the beginning. It's clear that Oakland is in total rebuild mode after trading star defensive end Khalil Mack and at 1-5, are fully aware that they will  have a high first-round pick in the 2019 NFL Draft. Dallas on the other hand, is in win-now mode and know they must seize control of an NFC East division that is wide open.
Dallas is 3-4 and with this move they hope Cooper will add elite talent to their receiving unit, something they've sorely missed since the release of Dez Bryant. The Cowboys pass offense ranks 29th and a proven receiver with immense upside would make the life of Dak Prescott much easier.