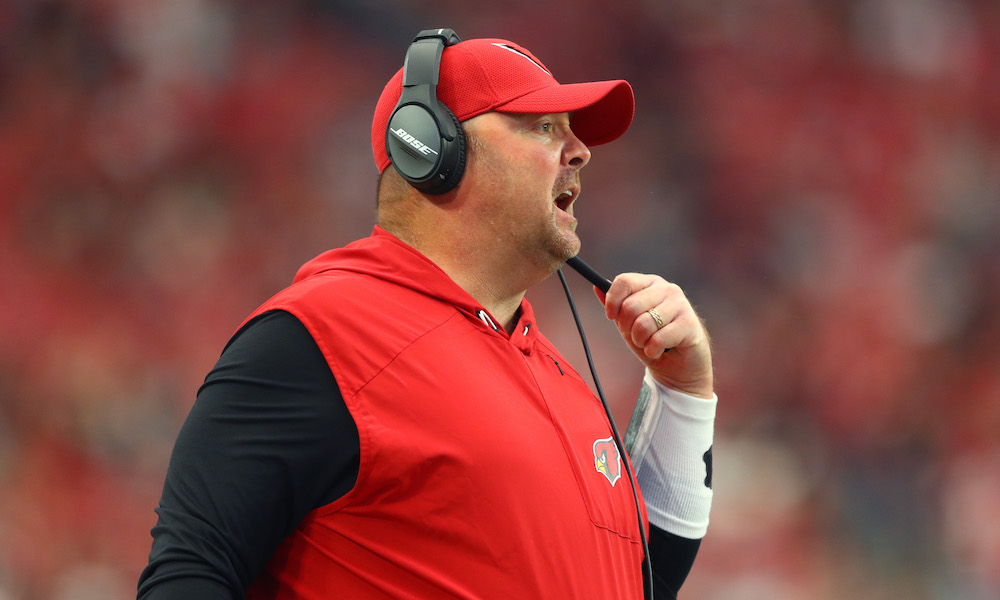 After two and a half years in Cleveland, Hue Jackson was fired as head coach. He will go down as having one of the worst head coaching records in NFL history compiling a 3-36-1 record. Along with Hue Jackson being relieved of coaching duties is offensive coordinator Todd Haley. Both had arguments and a tumultuous relationship leading to the departure of both.
With the dismissal of Haley, running backs coach Freddie Kitchens will step up as the offensive coordinator for the rest of the season.
Before Kitchens was a coach in the NFL he was a three-year starting quarterback at Alabama where he went 22-13 and threw for 4,668 yards and 30 touchdowns. After leaving Alabama, Kitchens went into coaching and spent seven seasons as an assistant football coach in college. In 2006 he joined the Dallas Cowboys as the tight ends coach where he began his NFL coaching career.
This is the first offensive coordinator job for Kitchens. In his NFL coaching tenure, he has primarily worked with quarterbacks, running backs or tight ends but he now has the opportunity to develop into a new play-caller for a struggling Browns team.
Kitchens inherits an offense led by rookie quarterback Baker Mayfield and Pro Bowl wide receiver Jarvis Landry among many other first-round draft picks and talented players. However, the Browns offense ranks 24th in total yards and 24th in points. A bright spot for the Browns is being ranked ninth in rushing yards with the combination of Duke Johnson and rookie Nick Chubb. It will be up to Kitchens to revamp this offense and help Cleveland become the offense which was envisioned with the drafting of Baker Mayfield and Nick Chubb.
Freddie Kitchens has a chance to turn around the Cleveland offense and with more than a decade of coaching owner Jimmy Haslem is hoping that Kitchens can improve the struggling Browns team.