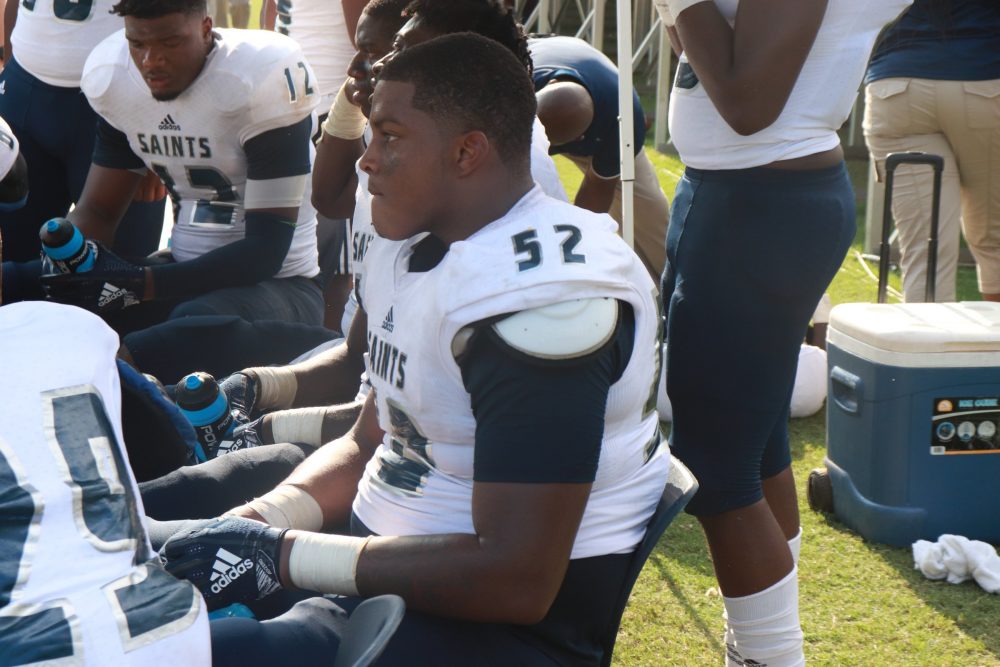 2019 4-Star defensive tackle, Rashad Cheney, is no longer committed to the Tide.
Cheney committed to the Tide in April, but both parties  began to pull apart during the Summer. He did not visit Alabama at any point during the Summer months and has not taking a visit to Tuscaloosa for a game this season. It seemed like he was pretty much de-committed when he started visiting other schools instead.
Alabama must turn their attention to other targets as a spot just opened up for a class that seemed like it was running out of space at one point. The Crimson Tide still has a pretty impressive defensive line class, which now consist of Braylen Ingraham, Antonio Alfano, Justin Eboigbe, D.J. Dale and Byron Young.  They also still look like they will bring in an impressive defensive line class.
HERE IS A BREAKDOWN OF THE TIDE REMAINING TARGETS 
Touchdown Alabama will keep you updated on Alabama football recruiting.