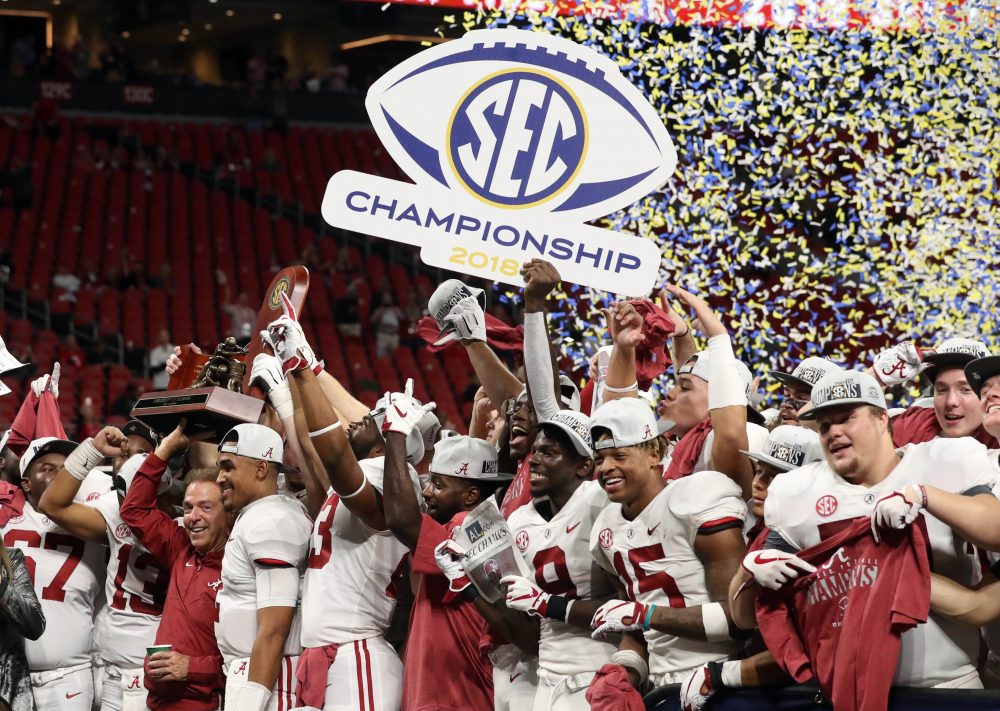 It is without a doubt a high honor to be named a captain at Alabama. The captains are chosen by the Alabama football players and at the end of the season will have their handprint and footprint cemented at Denny Chimes. There have been countless great captains at Alabama over the years and now four new captains will have a chance to add to their legacy.
At the team banquet on Sunday the Alabama football players chose Ross Pierschbacher, Christian Miller, Hale Hentges, and Damien Harris as their permanent captains for the rest of the season. All four players are seniors with Miller and Pierschbacher being fifth-year seniors.
Pierschbacher is the undisputed leader of the offensive line that has blocked for Tua Tagovailoa to pass for over 3,000 yards this season and block for Damien and Najee Harris as they have rushed for more than 600 yards. Pierschbacher has been a starter for the past four years and been a starter on two national championship winning teams and three SEC championship teams. Damien Harris has been the starting running back for the past three years and despite sharing the backfield with Bo Scarborough, Najee Harris and Josh Jacobs has rushed for 1,000 yards in two seasons and is ranked number eight in career rushing yards at Alabama.
Christian Miller and Hale Hentges may not be as well known as Damien and Ross but they are two players who have done their part and worked hard day in and day out. Hale Hentges is the blocking tight end who is not afraid to do the dirty work but has shown he can catch the ball when needed. He has seen time since his freshman year and worked alongside OJ Howard and Irv Smith while at Alabama. For Christian Miller, it has been a little different though. Miller has battled injuries and had to wait his turn before he became a name on the front seven. Now that he is healthy he has become a disruptive force at linebacker similar to Tim Williams and Ryan Anderson. Miller and Hentges are key examples of players not going unnoticed for their hard work.
These players have been a part of championships and received several accolades while being at Alabama but this honor is more important. To have teammates vote you as captain shows the impact and work ethic done each day. These four players now have the opportunity to continue their legacy and finish out the season on top.