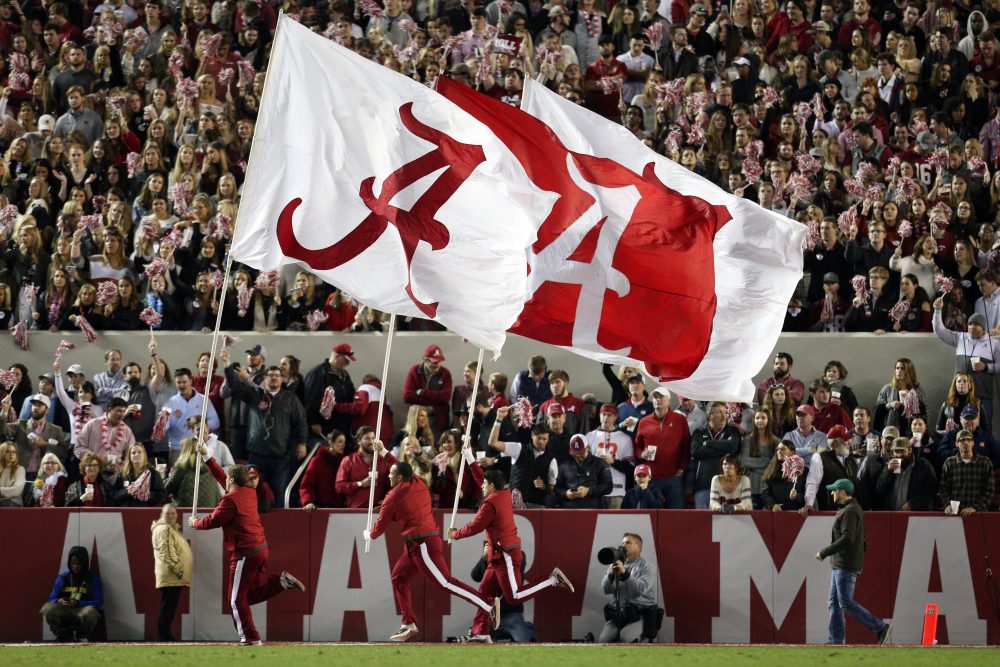 You've seen two games, but you really don't know this Alabama football team from seeing those contests. Read why and what we all don't know about this team.
I remember talking to coach Paul "Bear" Bryant once and he told me the only thing you don't really know about your team after a cupcake opener is everything. I guess the same could be true today. Though you see the team on the field going through the motions, you really don't know if anything good that happens is because your team is good or the other is simply a cupcake.
So if broadest of terms, what is that we don't know about this Alabama team?
We don't really know how good this patchwork offensive line will be against a decent SEC foe. We don't know just how effective the running game will be against a defense that rates in the top 25% of teams and we don't know just how good this defensive secondary is until we face a real gunslinger who actually is a good quarterback.
Speaking of quarterbacks, it looks like Alabama's backup quarterback Mac Jones might be OK, but do we know how he'd do when not doing mop in minutes against lightweight competition? I'd like to see Saban give him some meaningful snaps against a heavyweight opponent.
There are just lots of things we really don't know yet about this 2019 edition of the Alabama Crimson Tide and we may not learn much more until we play Texas A&M or one the league's top teams.
We don't know yet if either coordinator can make adjustments on the fly or at halftime if the original plan doesn't seem to working. Against cupcakes, you just line up and run whatever you want and it doesn't matter. There's no need to adjust. Saban revamped the majority of his on the field staff to put the best game day coaches on the grass and in the press box as he could. We still haven't seen them have to work any magic yet to defeat the teams they've faced so far. So we don't really know if Saban's made the right move, but we suspect he has.
And when you play cupcakes and let the 5th string play as well, you just don't know if the first team is conditioned to play for four quarters in the brutal Southern heat like some other teams already have.
We don't really know if this defensive front has the chops to put heat on a quarterback that actually has a good offensive line in front of him. We don't know if they can stop a stud running back because we haven't played one yet. There was far too much cramping up for a team of this caliber. Does the water boys and girls need more help too getting them to ply this team with H20?
South Carolina lost a heartbreaker to undefeated North Carolina, who by the way have now defeated both South Carolina and Miami, so this contest will give us a little more insight than we have right now because we know that the Gamecocks are at least a middle of the road SEC team. They played an undefeated team down to the wire and scored 72 points on a cupcake last week. That's more than Bama's scored against their cupcakes.
Though he has a strong leg and finally made a field goal in his last game, we don't know if Bama kicker Will Reichard can be consistently good and that's something that could be very important in a big game with a top 10 opponent.
It's sad that it's the third game of the season and we still don't have solid answers to many of these questions and more. But maybe after Saturday, we'll know a little bit more.
Get the BEST Alabama football insider information, message board access, and recruiting coverage today! SIGN UP HERE to unlock our subscriber only content!
Larry Burton has been published in almost every media outlet for college sports and now primarily writes here for Touchdown Alabama. Follow Larry on Twitter for inside thoughts and game time comments at https://twitter.com/LBSportswriter