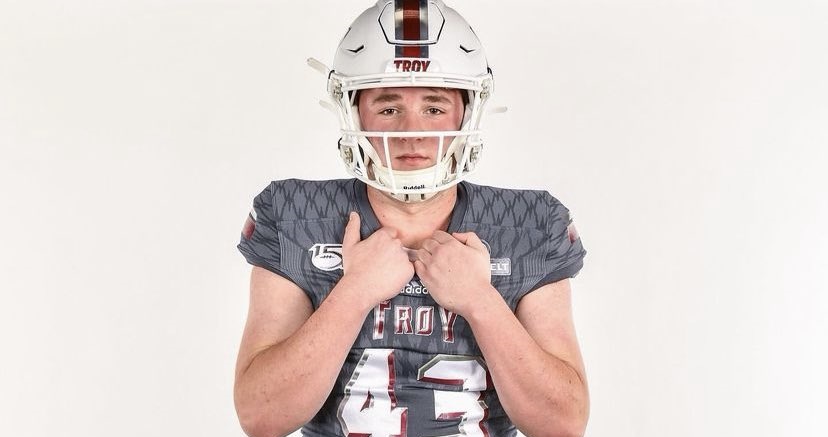 Jack Martin announced his plans to transfer from Troy University to the University of Alabama this upcoming season Saturday, giving the Crimson Tide another special teams weapon.
Alabama fared pretty well punting the football last season with Sam Johnson and Charlie Scott splitting time as the starting punter for the Crimson Tide. Scott led both punters with 22 punts for an average of 39.2 yards. He had a long of 51.
Scott is no longer with the team after graduating. The Tide returns Sam Johnson and Ty Perine to go along with their newest transfer.
Martin handled the punting duties for the Troy Trojans last season. He punted 25 times and had a long of 66. The Dothan, Alabama native had an average of 46.1 yards on each punt. He did not record a touchback.
The addition of Martin is sure to create yet another starting punter competition in Tuscaloosa with Johnson coming off of a season where he punted the football 10 times for an average of 35.4 yards and one touchback. Although he did not see playing time last season, Perine also has experience as the Tide's starting punter. He caught the attention of many Alabama fans when he became Alabama's starting punter as a walk-on freshman.
Perine had a long of 51 that season and recorded one touch back.
Nick Saban has built the Alabama football program on the foundation of high-level competition at every position. Things do not look like they will change any time soon with a punter competition on the horizon.