Alabama Football News
Nick Saban rips three Alabama players who didn't take practice serious, came up short in national championship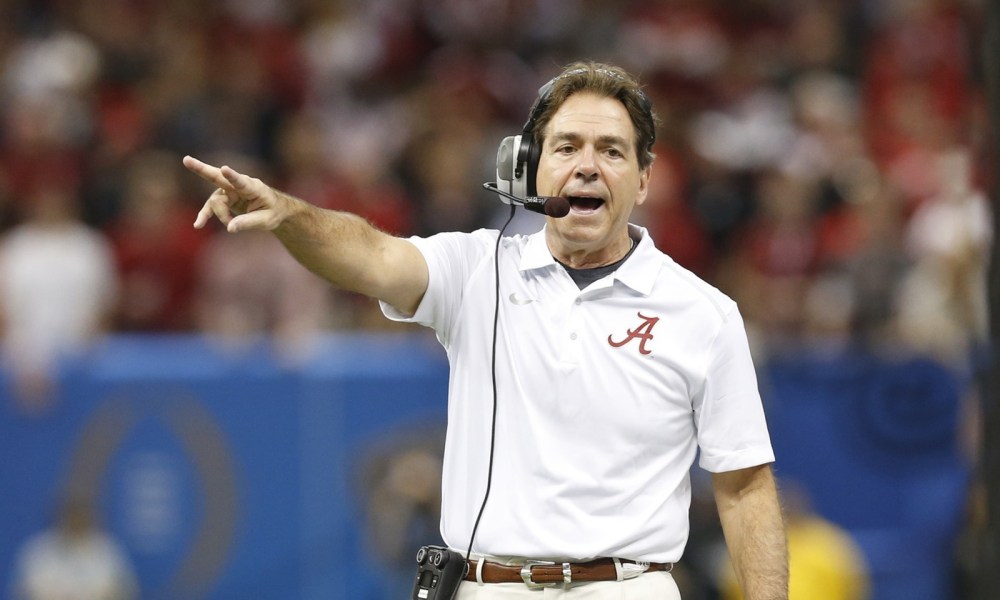 Nick Saban spoke to the coaches at the Alabama football coaches association recently, and he discussed three Alabama football players who did not take full advantage of their opportunities in the CFP National Championship game in January.
Alabama's Nick Saban speaking to the coaches of the ALFCA about how the transfer portal and NIL are affecting high school recruiting. pic.twitter.com/T2zOiNnw38

— ALFCA (@ALFCA_) January 28, 2022
Saban began talking about the three players by stating that the Crimson Tide were down multiple cornerbacks and wide receivers in the national championship game due to injury.
"There were three guys, and I am not calling out any names, that basically did not do the things they needed to do throughout the season because they were frustrated with their circumstance," Saban said. "This is a story that you should take back to your team, so players understand it. So they are frustrated with their circumstance because they are not playing as much as they want to. They are outcome-oriented. They want to worry about how many balls they catch, or how much playing time they get or whatever it is. So they do not focus every day on being a complete player at their position, and they do not work at practice and prepare for the game because they say to themselves, Why should I do this? I am not going to play anyway. We had three guys. They all had significant roles in the National Championship game and not one of them, not one could take advantage of the opportunity that they had because they never grind through it."
Saban's full statement can be streamed below:
Nick Saban talks about 3 players not taking practice seriously and then missing their chance in the title game. pic.twitter.com/sfAxYLzUQa

— Michael (@Mike4172) February 17, 2022