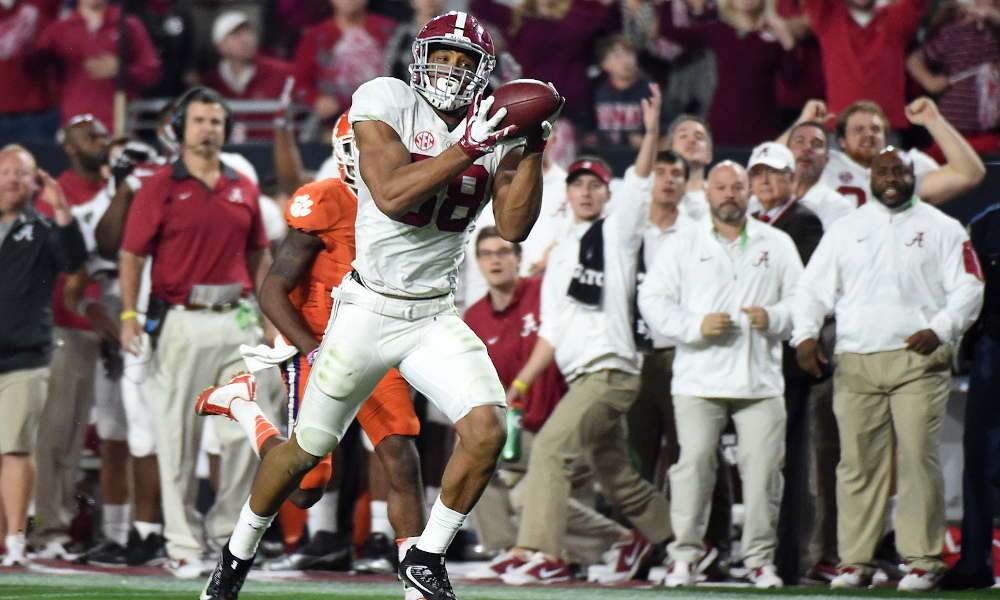 Former Alabama tight end, O.J. Howard is not a fan of Bill O'Brien and Alabama's offensive play calling.
Howard played at Alabama from 2013 to 2016 before being drafted by the Tampa Bay Buccaneers in the first round of the 2017 NFL Draft. He currently plays for the Houston Texans. He was a guest on "The Bama Standard" Tuesday, and he said he feels Alabama's offense is monotonous.
"The offense, a lot of it's like real monotonous, same kind of play calling over and over again," Howard said. "Like they probably be a little dressing on it, but the team know what's, the defense know what's coming. I don't think the receivers are as great as we have had in the past too. But we can help out. I think the play calling should play to the talent instead of him just making these guys try to fit his system."
"As players man, any offense, a great coordinator gonna adapt to the talent that he has around him, make these guys successful by putting them in positions to see. I don't think he do that on a consistent basis…..There's so many different ways. I think that he should know. He was in the NFL. He's a very well-rounded guy as far as like knowledge football-wise."
Howard also gave his thoughts on Alabama's tight end, Cameron Latu.
"I think he's a solid little tight end, but I don't know if he also get the chance to run a lot of the concepts that maybe lane was putting in for us when we were there," said Howard.
Howard's full thoughts can be streamed below.
OJ Howard explains why he doesn't like Bill O'Brien's play calling