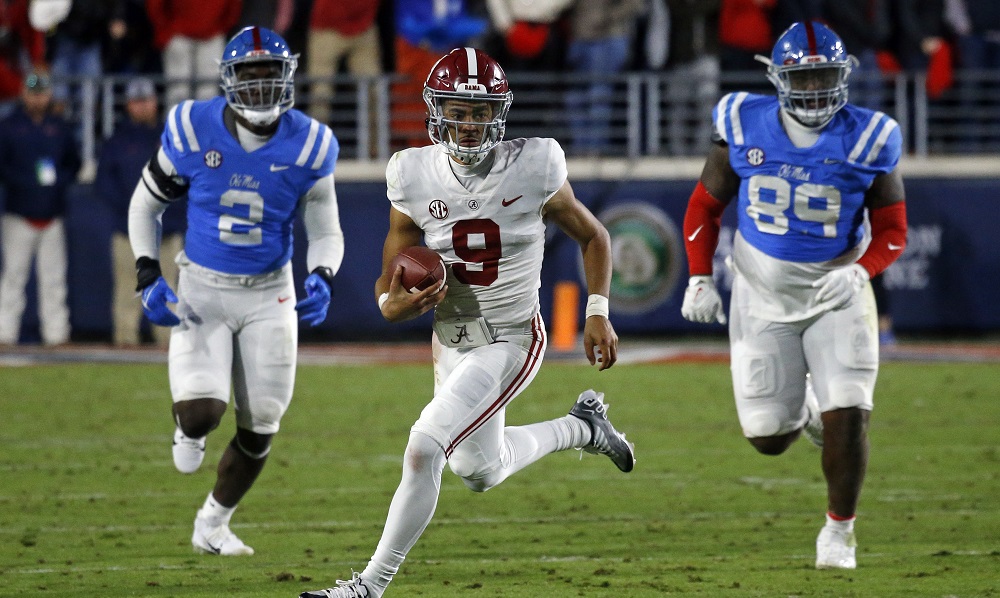 Alabama football was ranked No. 7 in the latest College Football Playoff rankings.
The Crimson Tide are coming off of a 34-0 win over Austin Peay. They currently have two wins over teams ranked in the current CFP Top 25 with wins over Ole Miss and Texas.
Tennessee and LSU have wins over Alabama. The Vols are currently ranked No. 10 and the Tigers are No. 5.
Georgia, Ohio State, TC U and Michigan rounded out the top four.
Alabama will take on Auburn this weekend The Tigers are not ranked in the CFP Top 25.