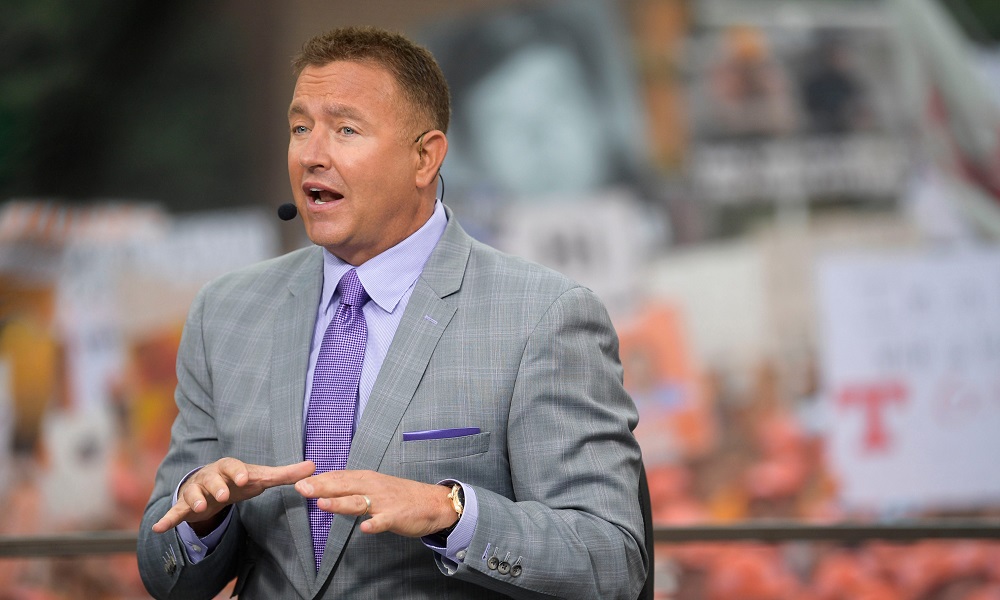 ESPN commentator and college football analyst, Kirk Herbstreit updated his College Football Playoff top six following Saturday's slate of college football.
Herbstreit has Georgia at No. 1, Michigan at No. 2, TCU at No. 3, USC at No. 4, Alabama at No. 5 and Ohio State at No. 6.
The Ohio State product's top six prediction leaves the door open for Alabama to possibly sneak into the playoff, but they will need some help. Saban addressed Alabama's playoff hopes after the Tide defeated Auburn Saturday.
"I know I got asked about the playoffs out there, but you know, unknowingly, unbeknownst to me, I didn't know who won, who lost or anything else," Saban said. "It's a great opportunity for our team to be considered. I think we lost two games on the road against two top-10 teams by four points. We are a good football team and hopefully, people will recognize that."