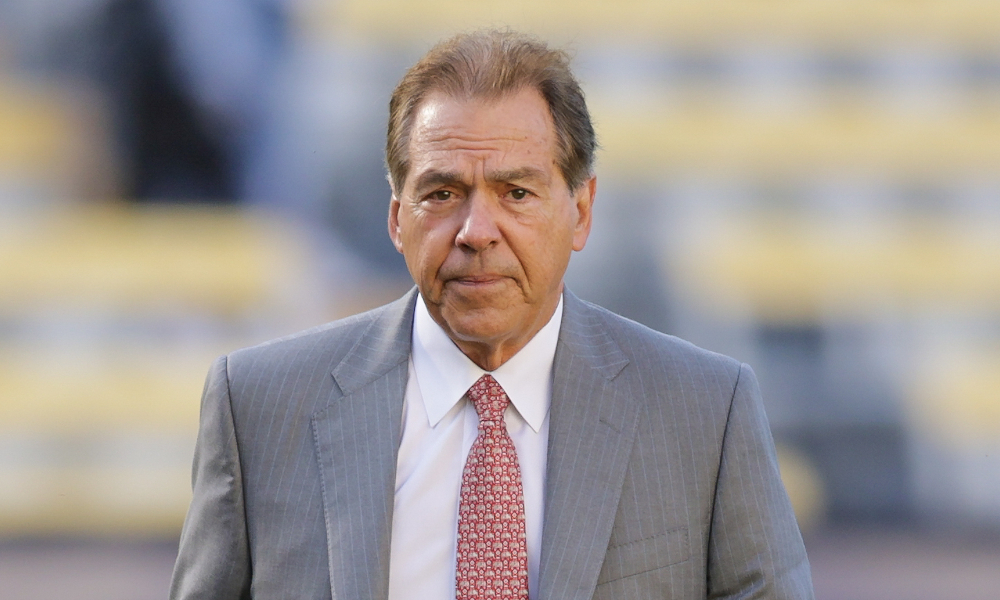 Nick Saban made a case for Alabama football to make the College Football Playoff Saturday on ESPN's Twitter college football show.
The Crimson Tide are currently 10-2, and many are debating if they should make the College Football Playoff after TCU and USC suffered losses. Saban said he feels the College Football Playoff committee should consider how each team is currently playing.
"We lost two games on the road to one top-five team, one top-10 team on the last play of the game," Saban said. "But now that he's healthier and he's able to practice, I think we're a different team, and I think you should look at the circumstances around a 2-loss team versus a 1-loss team and how are they playing at the end of the season? How are they playing at the present?"
Saban also discussed what question he would asked if he was on the committee.
"I guess I would ask the question if we played these teams in question, would we be underdogs in the game or not?" said Saban. "And that should answer everybody's questions relative to who the best teams are at present. That's how this should sort of play out."