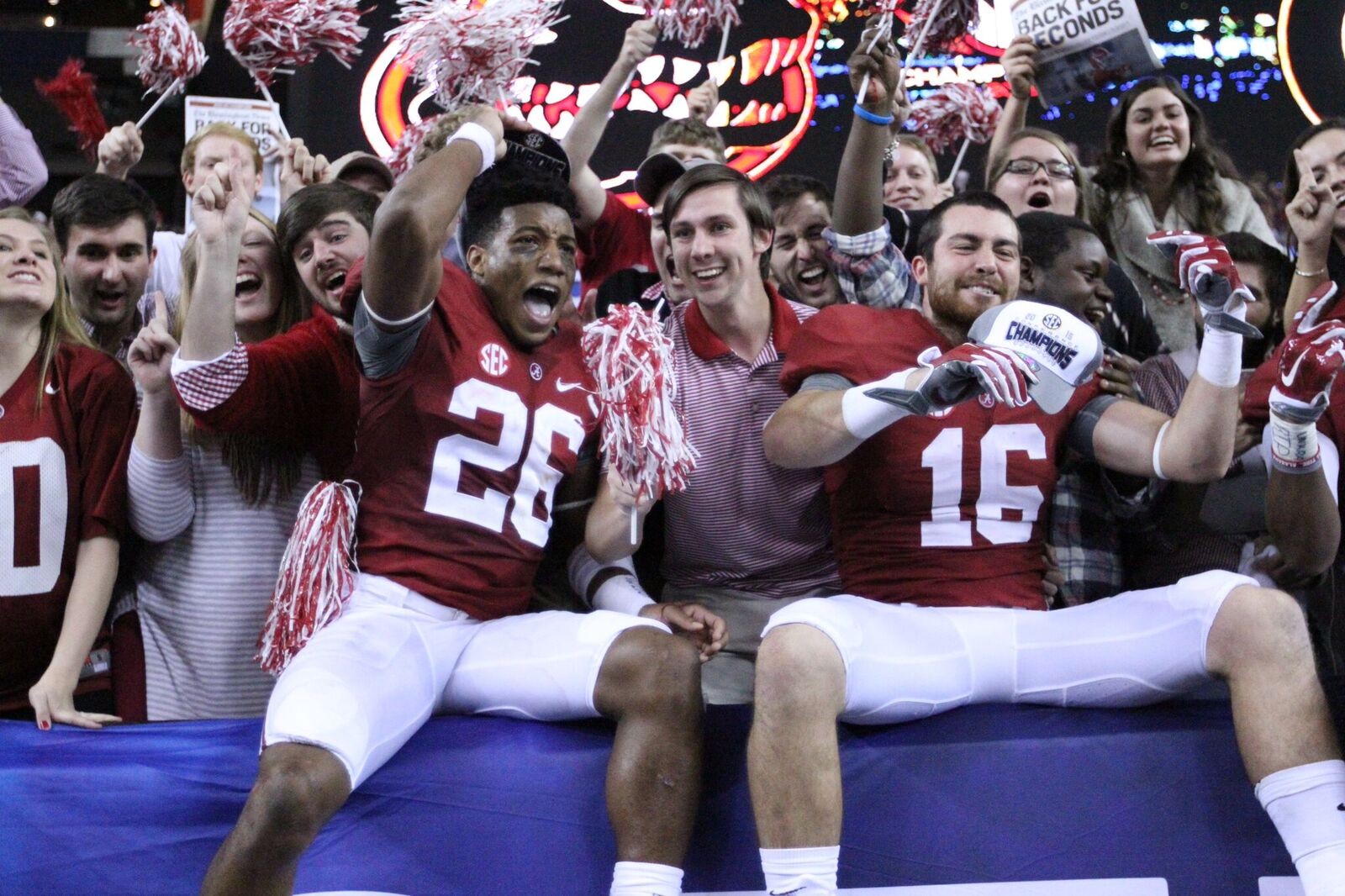 As the Crimson Tide prepare to play in their eighth Cotton Bowl Classic there should not be any doubt that this team is prepared for the spotlight.
The Tide has been under a microscope not only since their loss to Mississippi but since 2008 when the dynasty first began to take shape. ­Since the 2008 season, the Tide has played in only three games that did not have national championship implications (97 of 100 games).
Today the national spotlight shines on the Tide once again and this year's Alabama team seems more prepared than ever to bring a 16th National Championship back to Tuscaloosa.
Heisman Trophy winner Derrick Henry has been a prime example of just how focused this Crimson Tide team is compared to previous years team. Despite all the attention that the Heisman Trophy entails, Henry still did not let that distract him from returning to his team focused on the playoff semifinal.
Once all of his media obligations were completed Henry returned to the Tide at the front of the line for every running back drill just as he had done prior to winning the Heisman.
Alabama defensive linemen A'Shawn Robinson was asked about the focus of this year's team compared to last season. Robinson said "You know, just trying to finish everything, day in and day out. No matter what we do, just taking it day by day, taking it one step at a time. Not trying to jump steps, just take it step-by-step."
The Tide were favorites entering last year's Sugar Bowl against Ohio State. After jumping out to a lead early on the Buckeyes the Tide were unable to play a complete game against Ohio State and lost the lead and the game 42-35.
Despite what happened last season this is a new and more focused Crimson Tide team that is determined to finish. Alabama cornerback Eddie Jackson put the feeling of this team best "The critics are going to say what they say. They're going to doubt us, and that's part of it. We just play for one another. Win or lose to finish the game and leave it all on the field".
When the game begins the Tide will only have each other to turn to and this year every player on the team knows that the man standing next to them has their back no matter what.
Ivan L. White is a contributor for Touchdown Alabama Magazine. You can "like" him on Facebook or "follow" him on Twitter, via @ilwhite1