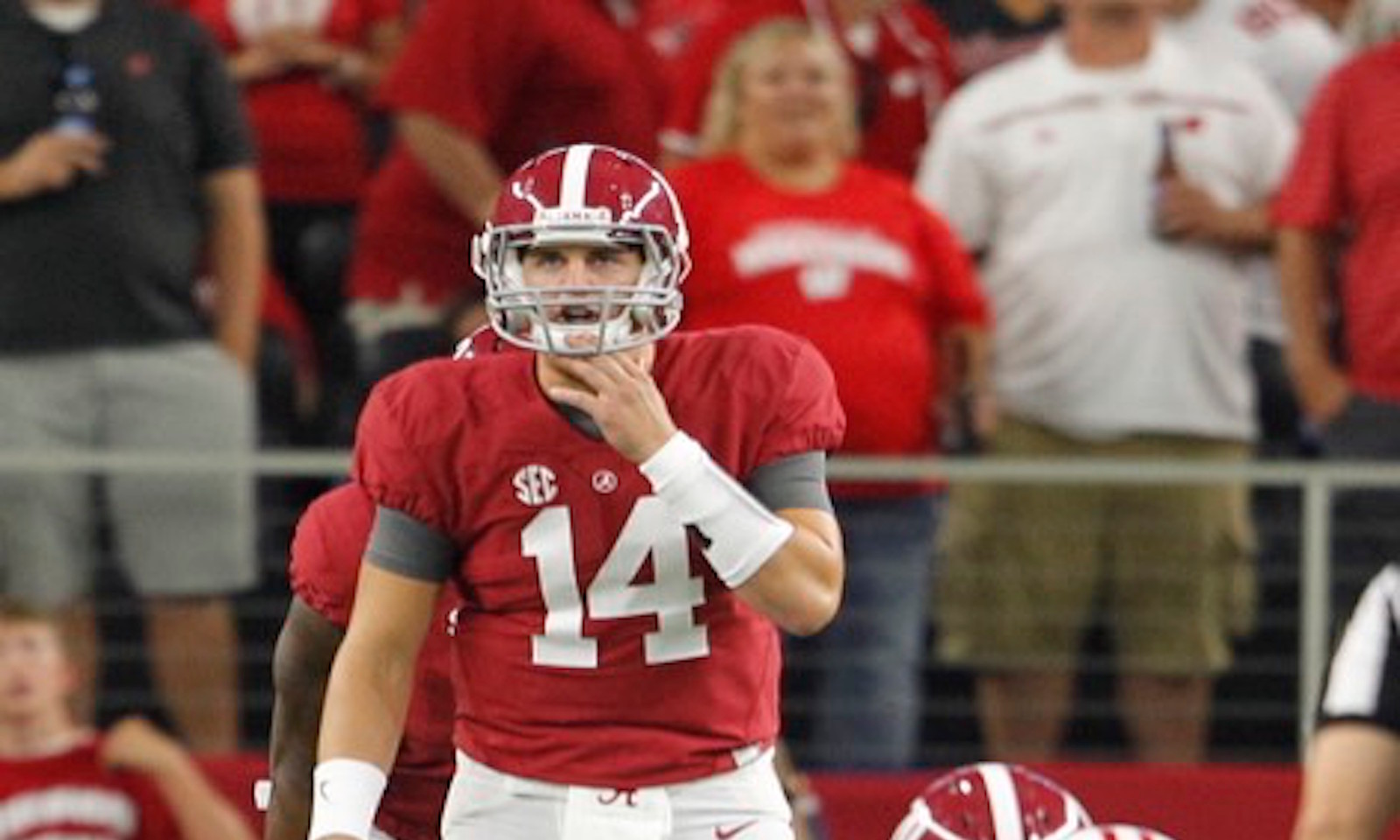 Since the 2008 season, the Tide has played in only three games that did not have national championship implications (97 of 100 games). Today's game will be no different but, for now, the Tide has to play the waiting game. Waiting to play for the first time in 25 days and waiting to see if this year's team can take one step closer to closing the 2015 season in triumph and with another trophy to put on display in Tuscaloosa.
The Cotton Bowl started off just as many had suspected, with a defensive slugfest that had very little offense. The game was scoreless at the end of the first with neither team able to gain 100 yards of total offense in the first quarter.
The second quarter was different as the Alabama offense started to gain momentum and the passing game began to open up. Jake Coker had a 50 yard dime to Calvin Ridley to put the Tide at the Michigan State four yard line. That drive was capped off with a Derrick Henry one yard touchdown run.
The Alabama defense showed why many consider them the best in the country as the bent but didn't break against the Spartans talented quarterback Connor Cook limiting Cook to 9 of 18 passing. The Tide were also able to get a great pass rush getting to Cook three times in the first half.
Alabama followed up their last scoring drive by going on a seven play 43 yard drive that was capped off with a 47 yard field goal to push the Tide lead to 10. Jake Coker finished the first half 16 for 20 for 177 yards.
Michigan State went on a 8 play 63 yard drive that got all the way to the Alabama 12 yard line until Cook was intercepted by Cyrus Jones with five seconds left to end the first half. The Tide went into the locker room with a 10-0 lead and are a half away from facing the Clemson Tigers in the National Championship on January 11th.
Ivan L. White is a contributor for Touchdown Alabama Magazine. You can "like" him on Facebook or "follow" him on Twitter, via @ilwhite1