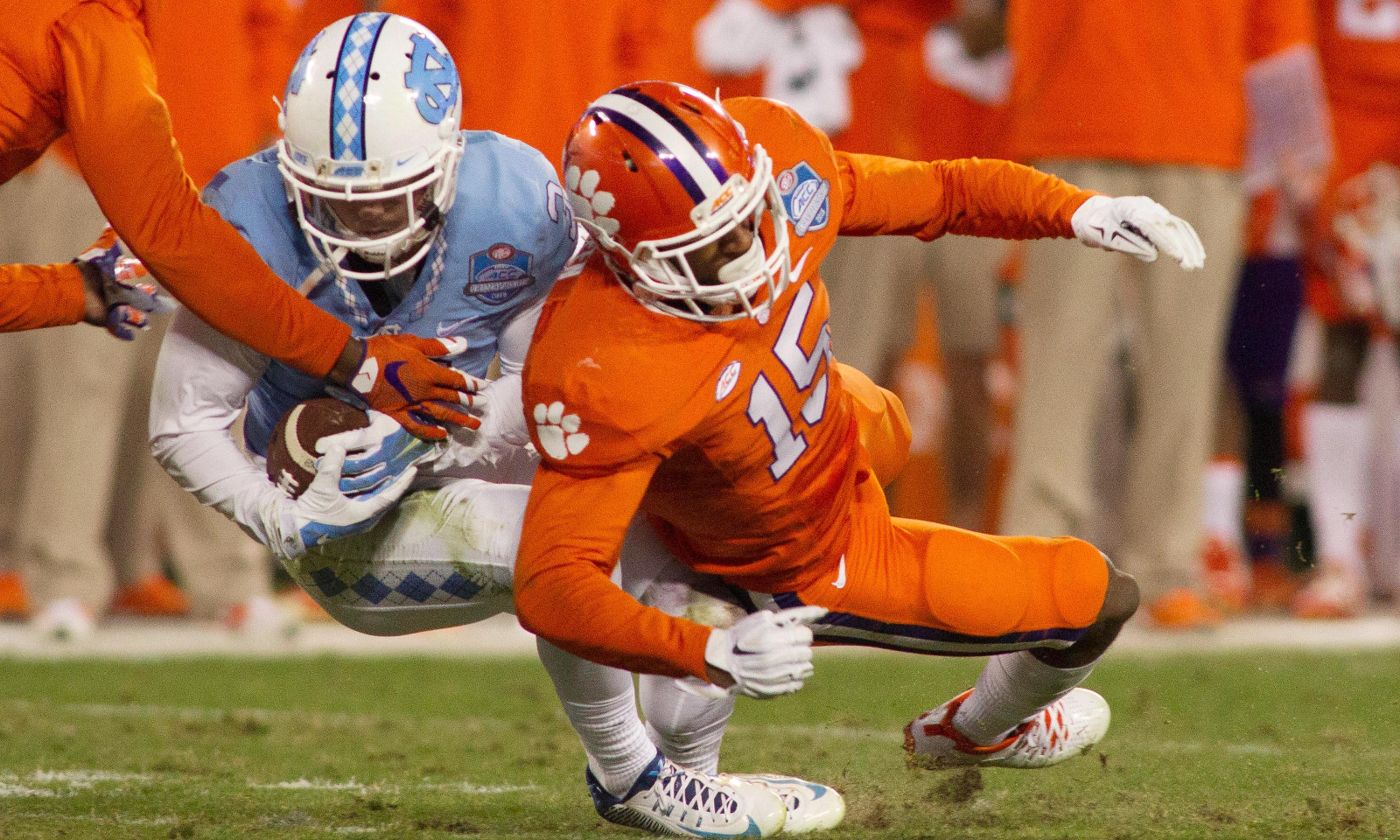 Corey Fravel of 247 Sports took the time to answer a few questions for me on what the Tigers can do in the 2015 playoff.
Q: Clemson is the nation's lone undefeated team and the top seed in the CFP but still are underdogs in most people's eyes. Do the Tigers and the fan base feel like favorites going into the Final Four? A: Clemson Head Coach Dabo Swinney doesn't really really get involved in that neither do the players. They prepare the same way no matter the team. I will say Clemson seems to play very well as an underdog or overlooked opponent. Certainly fans take more offense to things of that nature not just at Clemson but every fanbase. It's a natural thing with fans.
Q: Deshaun Watson is incredible. There's no way around it. I actually had him as my Heisman winner. What makes him so special and is there any way to stop him or slow him down? A: I'm not sure you can stop him. It seems like you look up at the end of the game and he has crazy numbers. Slowing him or affecting his decision making is the best to hope for. What's scary about Watson is when he has made mistakes his bounce backs have been unreal. He seems to recover "in game" at a very high percentage. His abilities in the run pass option game are really incredible to watch.
Q: The defense is full of playmakers too, spread out over the field. If you're the Clemson coaching staff, what kind of offense would you rather play – the air it out or the heavy run? A: Clemson has faced the balance of Notre Dame and Florida State's pro style offenses and North Carolina's hurry up pace. Defensive Coordinator Brent Venables doesn't seem to get involved in preferences of which offense he'd like to face. Generally speaking though a team that has no run threat is going to have a lot of problems against Clemson and their pass rush if they're able to just tee off knowing there is no run game.
Q: If you could pick one player that will be an X-Factor for a Clemson national title run, who would it be? A: Deshaun Watson and his charisma. The team goes as he goes. Even the defensive guys feed off his energy. On the other side of the ball Shaq Lawson and Kevin Dodd set the tone up front.
Q: Finally, from the eye of a Clemson fan, how do you think this playoff plays out? A: I think from a fans perspective there's still some scars from Tommy Bowden's tenure. It's been so long but I do hear it sometimes. So I would say there's conservative optimism about Clemson in the playoff but a lot of confidence in Coach Swinney.
Caleb Turrentine is a contributor at Touchdown Alabama Magazine. Follow him on Twitter,@CalebTurrentine.