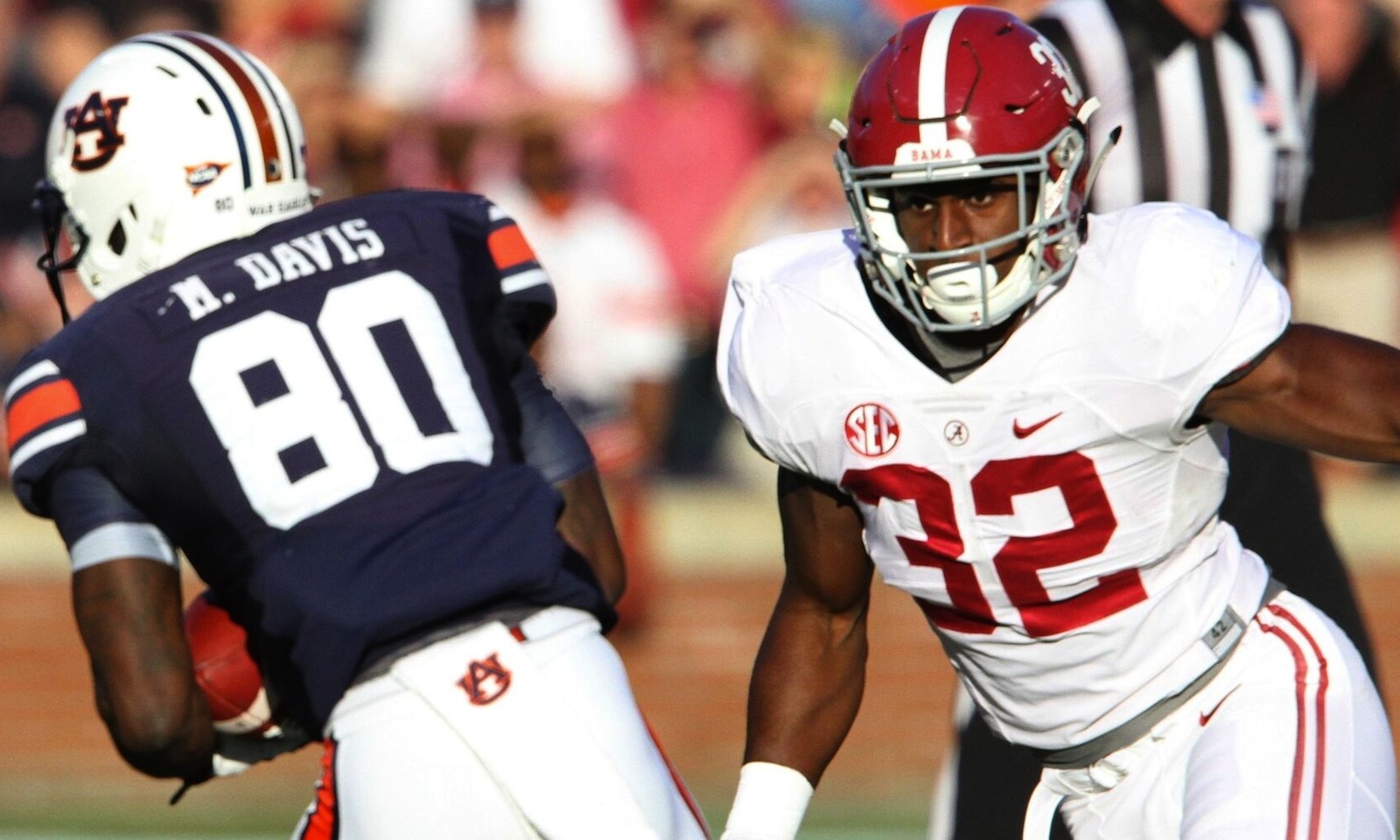 The term reload will forever be synonymous with Alabama football for however long Nick Saban continues to roam the sidelines. With the departure of defensive stars year end and year out, it seems there's another player waiting in the wings for his chance to make a name for himself. There are many players who will have that chance, but third year linebacker and former five-star prospect Rashaan Evans is itching at the chance to do what he did all throughout high school for the Tide.
Standing around 6-foot-3 and 230 pounds, Evans brings a whole different dynamic to the linebacker position that has not been seen in quite some time — particularly in a Saban-led defense. Evans, who possesses elite speed, explosiveness, and strength is the type of player that literally gives offensive coordinators nightmares trying to figure out a way to slow him down.
In mere role play and situational scenarios, Evans still had four sacks and three quarterback hurries. He did all of this playing less than 15 defensive snaps per game, and many times far less than that.
With the departures of Denzell Devall, Dillon Lee, Reggie Ragland, and other pass rushers from the linebacker position, Evans will see his snaps dramatically increase. If you're looking for a player he will remind you of, he's cut from the same cloth as Von Miller.
That's right, I said it.
The former Texas A&M Aggie now Denver Broncos sack man was once a terror off the edge in college too. With very similar attributes, it's only left up to Evans to live up to the insurmountable expectations fans and others will place on him.
With many predicting the Tide to be the early favorite for next year's national championship, players such as Evans must carry the torch being passed from the guys moving on. My guess is that he will do that and much more.
Brandon Williams is an Editor and Columnist for Touchdown Alabama. You can follow him on Twitter, @BWilliamsTDAL, "Like" him on Facebook, or add him to your network on Google.