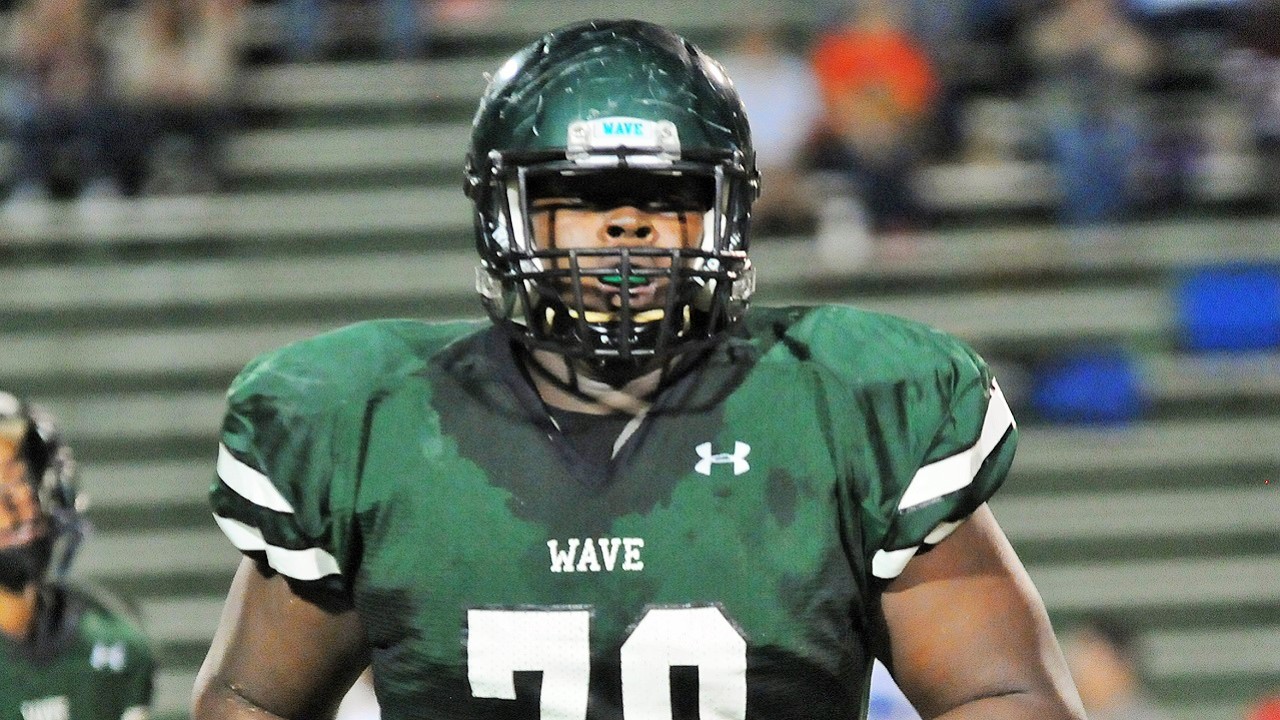 At 6'7″, 310 pounds, Scott Lashley of West Point, Miss. is an imposing figure on and off of the football field. He is a rare breed of an offensive tackle, possessing monstrous size, surprising speed and raw strength. He runs a 5.0 flat 40-yard dash, which is extremely impressive for an offensive lineman.
This rare specimen of a football player has decided to commit to the Alabama Crimson Tide over LSU and Mississippi State, just less than 24 hours before National Signing Day. After bad weather in his area forced West Point High School to let school out at 1:00, his press conference, which was scheduled at 4:00 was cancelled. Instead, the West Point High School Athletics Twitter page released a video of his commitment.
Lashley has been noted saying that Alabama star left tackle Cam Robinson is his idol, he tries to simulate his game after Robinson's, which became Alabama offensive line coach Mario Cristobal's biggest recruiting pitch. Cristobal has said that he thinks Lashley has the entire package to be the next Cam Robinson, which should excite Crimson Tide fans.
Lashley becomes Alabama's nineteenth commitment and the fifth offensive lineman in the class. He held 25 Division I scholarship offers, he's ranked as the No. 8 player in Mississippi and the 18th best offensive tackle in the country.
Justin Wagner is the Lead Recruiting Analyst for Touchdown Alabama. You can follow him on Twitter, at @jwag718.