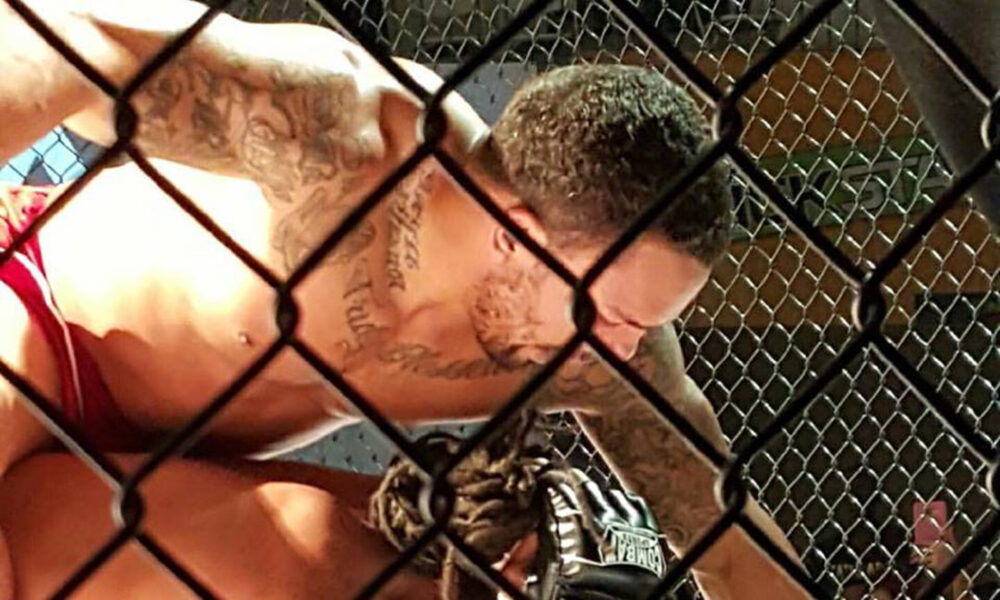 TUSCALOOSA, Ala.| Eryk Anders is a champion for the third time as a professional mixed martial arts fighter. On Saturday, the San Antonio, Texas native defeated Garrick James via technical knockout (TKO) inside the Belk Activity Center in Tuscaloosa.
Anders, an ex-Crimson Tide linebacker, took care of James in three rounds.
The victory came with 4:07 remaining in the third round. He notched over 20 fights as an amateur, but now the 28-year-old seeks payment and a chance to prove that he's one of the best in the game.
Confidence is something Anders does not lack. When it comes to being in a cage, he isn't scared.
"No fear," Anders said. "You have to expect the unexpected and be prepared for every fight."
Whether it is wrestling, boxing, MMA or UFC, the goal is to defeat the opponent. One can either win with brute strength in bullying the opponent, or have a solid combination of moves.
Anders said he was able to wear James down, but it came with the latter of the two.
"He's a good striker," he said. "Eventually I was able to explode with the right kick, punch combination in the third round to win."
Practice and consistently studying movements of the opposition is what's helping Anders improve.
"In my first few fights, I didn't have time to engage," Anders said. "I had to learn when to conserve energy and when to explode. It is difficult to adjust to it during a 3-5 minute period."
Anders expects to win. It is what he learned during four seasons at Alabama, starting as a freshman in 2006. He saw time on special teams and defense in 2006 and 2007, nevertheless, his breakout year came as a junior in 2008. Anders recorded 24 tackles, 4.5 tackles for loss and 2.5 sacks in 14 games.
He tied for the team lead in force fumbles (two) and quarterback hurries (seven).
Anders excelled at jack linebacker as a senior in 2009. He accounted for 66 tackles, 14.5 tackles for loss, six sacks and an interception. He was credited with one of the biggest plays for Alabama during the season; a forced fumble off the arm of Texas' quarterback Garrett Gilbert in the 2010 BCS national title game. Linebacker Courtney Upshaw recovered the ball, preserving a 37-21 victory.
Upon his victory, Anders said he got up and helped Jackson off the floor.
"I wasn't overly excited," Anders said. "What Alabama gave me was that grinders mentality. "It was being able to put on my hard hat and go to work, whether I was sleepy or tired."
Stephen M. Smith is a senior analyst and columnist for Touchdown Alabama Magazine. You can "like" him on Facebook or "follow" him on Twitter, via @Smsmith_TDALMag.