Alabama in the Pros
Michael Nysewander wants another NFL shot, but coaching remains a possibility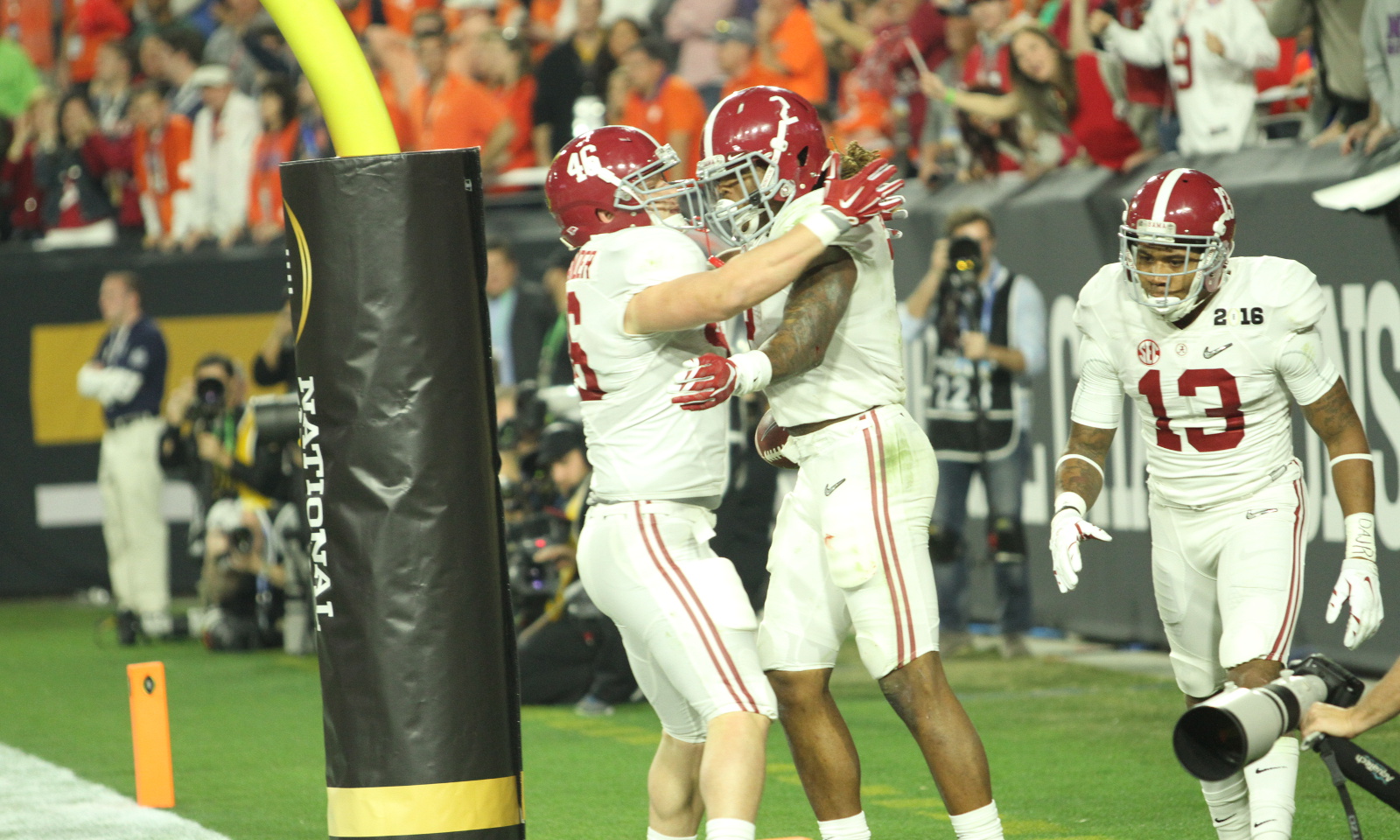 Michael Nysewander was one of 18 Alabama players that worked out on pro day, and one of nine former standouts signed to an NFL team after the 2016 draft concluded on April 30.
Thank you God!! Another chance to play a game I love!

— Michael Nysewander (@NYSEandeasy) April 30, 2016
Coach Andy Reid and the Kansas City Chiefs took interest in the ex-Hoover High School star and 2015 national champion, but it wasn't meant to be as Nysewander was cut from the team.
The man who earned the nickname "Highway 46" from his former teammate and 2015 Heisman winner, Derrick Henry, is now back in Birmingham. On Friday, he was able to catch up with yours truly and said he doesn't regret the experience of being a part of the Chiefs' organization.
"I had a great time and I made a lot of connections," Nysewander said. "I ended up getting cut because Kansas City had signed a fullback in the offseason. It just didn't work out."
Prior to his moment with the Chiefs, Nysewander grew from walk-on to starter and fan favorite at Alabama. He enrolled in 2011 as a preferred walk-on and didn't see playing time for three seasons.
Showing the Tide's first-team defense certain looks that opponents could use on offense was Nysewander's way of preparing the team for competition, as a scout team player. He excelled at the role for three years (2011-13), until he emerged into the starting roster as a junior in 2014.
Nysewander relished every moment, seeing action in eight games at tight end.
He caught two passes for 21 yards, including a 12-yard touchdown reception from Jacob Coker on homecoming against Western Carolina. Henry, T.J. Yeldon and Jalston Fowler, were the first three teammates to congratulate him on his first collegiate score.
Nysewander earned a Southeastern Conference championship ring as a junior, but what he would receive as a senior puts everything into perspective. He played in all 15 games last season, becoming a stalwart on special teams (kickoff) and a road grader for Henry to run behind.
He posted his second career touchdown against Louisiana-Monroe, a 19-yard touchdown catch from Coker in week four of the season. Nysewander helped Henry obtain 2,219 rushing yards, to finish as the first back in SEC history to record a 2,000-yard output in a single season.
Nysewander earned special teams player of the week honors twice from Alabama's coaching staff against Middle Tennessee State and Charleston Southern. To along with winning an SEC championship and a national championship, he was also a finalist for the Burlsworth Award— an honor presented to the nation's top walk-on player.
Despite his desire to continue a football career, Nysewander has considered a chance at coaching.
"I've talked with some guys at Samford University and they have a spot for me," he said. "I  haven't accept it yet because I want to do a graduate assistant program, but they don't have it available."
Nysewander said he's even reached out to former coaches at Alabama, including Florida's offensive coordinator Doug Nussemeier—Alabama's offensive coordinator from 2012-2013.
"If the NFL doesn't work out, then I am going to Samford," Nysewander said.
"And from there, I would love to get on with a SEC program like Florida, Georgia or Alabama."
Coach Nick Saban has had former players join his staff, including Rob Ezell and Josh Chapman.
With Nysewander having three national championship rings, Alabama players would certainly listen to what he has to say whether it's on offense, special teams or team character in general.
Stephen M. Smith is a senior analyst and columnist for Touchdown Alabama Magazine. You can "like" him on Facebook or "follow" him on Twitter, via @Smsmith_TDALMag.