Stephen's Report
Alabama strength coach Scott Cochran preparing players for 2016 season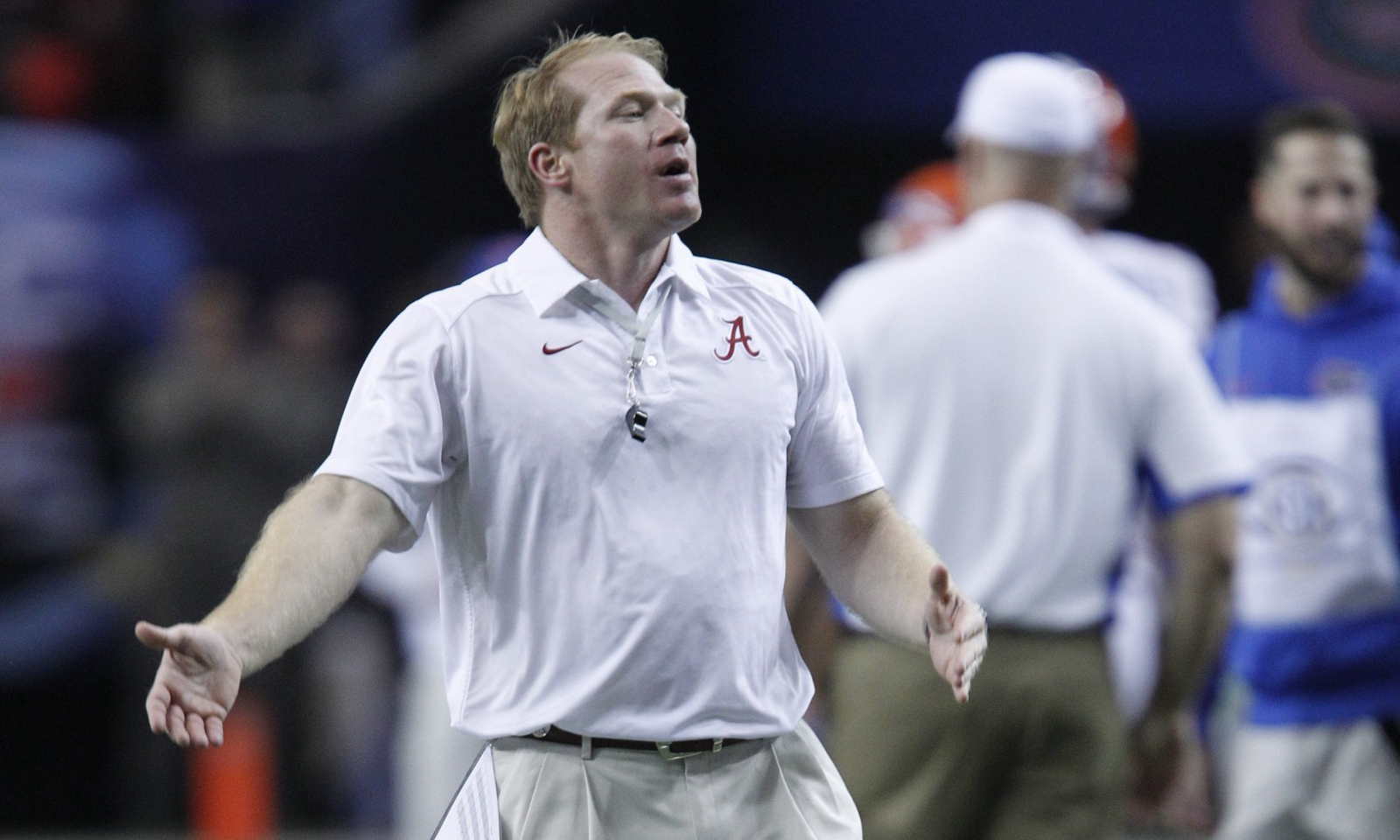 At the University of Alabama, there is one coach who spends eighty percent of his time helping members of the football team improve both mentally and physically.
While Nick Saban is the general and others on staff execute their roles to perfection, players only see them during game time or practice time. The human boombox and highly entertaining Scott Cochran enters his 10th season as the Crimson Tide's director of strength and conditioning.
He's mostly known for his laughter and getting fans hyped up on Saturdays at Bryant-Denny Stadium, while screaming "YEAH, YEAH, YEAH" over the loudspeakers in Tuscaloosa.
Cochran has been the pulse behind four Southeastern Conference championships, four national championships, two Heisman Trophy winners and other accolades that have been bestowed upon the program. Part of having a successful defense, a power run game, physical wide receivers and big-armed quarterbacks is developing each asset in the weight room.
Cochran, who is now making half a million dollars ($525,000), stands behind each player, motivating them to give full effort during each rep. When it comes eating, he specializes in understanding the difference between needed weight and unnecessary weight. Being able to compete at the highest level starts with having a well-conditioned unit. After ending 2015 with a national championship, a few notable Tide players went to Cochran in the offseason to prepare for the 2016 season.
Listed below is a breakdown of players that either gained or dropped weight for the upcoming year.
Weight Gained
LB Tim Williams: +15, 252 pounds (237 in 2015)
QB Blake Barnett: +11, 211 pounds (200 in 2015)
QB David Cornwell: +5, 226 pounds (221 in 2015)
TE O.J. Howard: +9, 251 pounds (242 in 2015)
DL Da'Shawn Hand: +7, 280 pounds (273 in 2015)
DT Dalvin Tomlinson: +11, 305 pounds (294 in 2015)
OL Ross Pierschbacher: +6, 304 pounds (298 in 2015)
TE Hale Hentges: +21, 256 pounds (235 in 2015)
LB Ryan Anderson: +4, 253 pounds (249 in 2015)
LB Shaun Dion Hamilton: +3, 232 pounds (229 in 2015)
RB Damien Harris: +9, 214 pounds (205 in 2015)
Weight Dropped
OT Cameron Robinson: -6, 320 pounds (326 in 2015)
LB Reuben Foster: -4, 236 pounds (240 in 2015)
WR Robert Foster: -3, 191 pounds (194 in 2015)
WR Cameron Sims: -3, 203 pounds (206 in 2015)
CB Marlon Humphrey: -2, 196 pounds (198 in 2015)
DE Jonathan Allen: -3, 291 pounds (294 in 2015)
RB Bo Scarbrough: -2, 228 pounds (230 in 2015)
Stephen M. Smith is a senior analyst and columnist for Touchdown Alabama Magazine. You can "like" him on Facebook or "follow" him on Twitter, via @Smsmith_TDALMag.