Nick Saban
Alabama coach Nick Saban gives his final thoughts on Maurice Smith's situation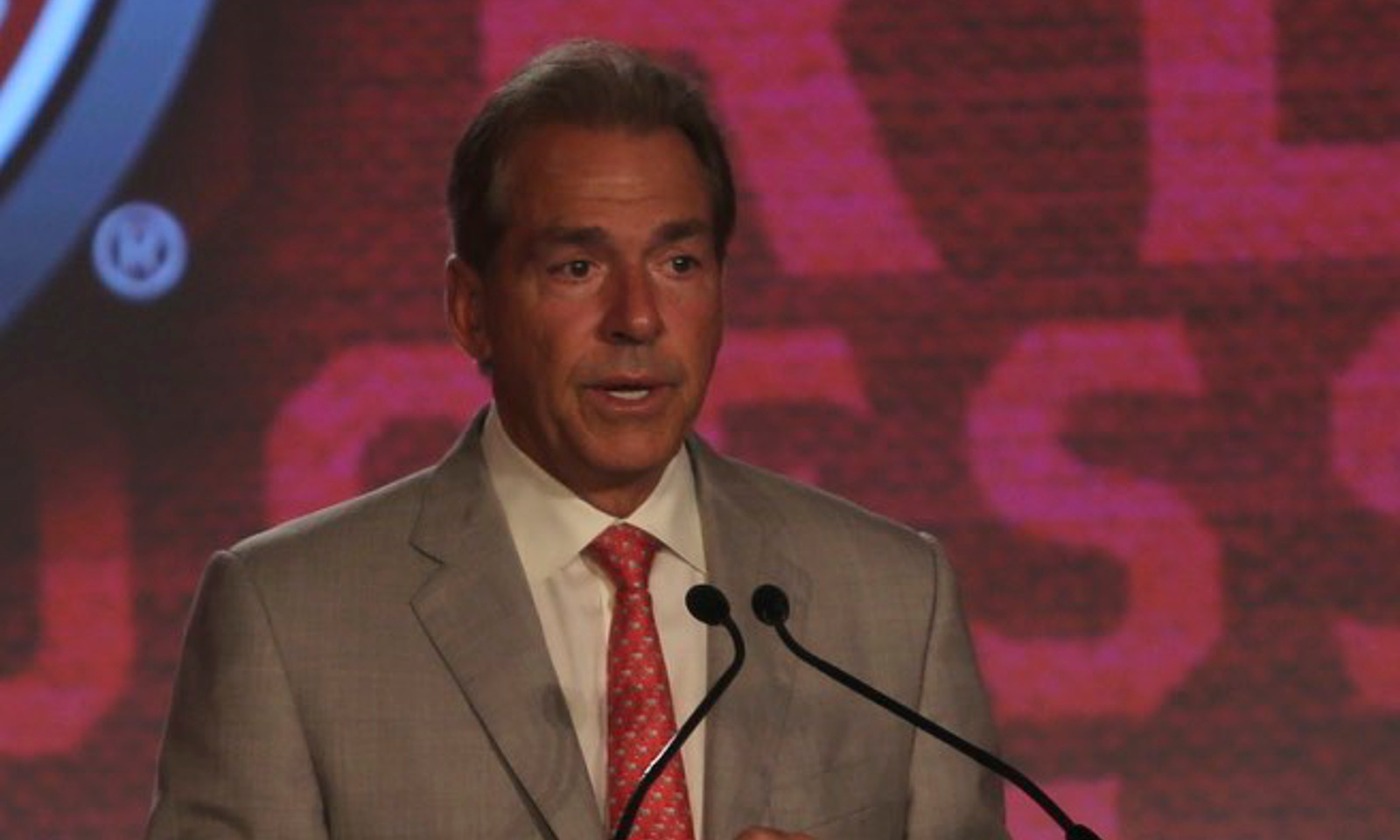 While Crimson Tide fans await the chance to catch an open practice and storm the field, head coach Nick Saban used his 10th annual fan to put to rest all conversation on Maurice Smith.
Smith, who's played in 38 career games as a defensive back, requested a transfer to leave Alabama earlier this summer. Despite narrowing his options to three schools, the University of Georgia became the one that peaked his interest. Saban has refused to let the veteran leave for another Southeastern Conference program, due to the rules put in place by the conference itself.
A conflicting battle between releasing or blocking Smith has created friction during the early part of fall practice, but according to Saban, the Alabama coach continues to stand by his decision.
Nick Saban gives his last comment on the Maurice Smith situation. pic.twitter.com/ovYhGCRmg1

— Stephen M. Smith (@CoachingMSmith) August 7, 2016
"The extent that college athletes can go other places are rules that originate from the NCAA and rules that originate from our conference office," Saban said.
Saban continued with: "These rules were made by presidents, chancellors and we have always supported those rules. And I will continue to support those rules. And I have supported those rules when the conference office has granted waivers, relative to what they see fit for players."
Saban said Alabama will continue to support the transfer rule in the future and mentioned that the program doesn't control the SEC, but it's the conference that controls the school in question.
The Tide finished week one of fall camp on Saturday and endured an open practice for fan day on Sunday. Regardless of the decision Smith makes, Saban is done with the issue and is focused on this year's team.
Stephen M. Smith is a senior analyst and columnist for Touchdown Alabama Magazine. You can "like" him on Facebook or "follow" him on Twitter, via @Smsmith_TDALMag.