Recruiting
Asa Martin appears to be the number 1 target at Running back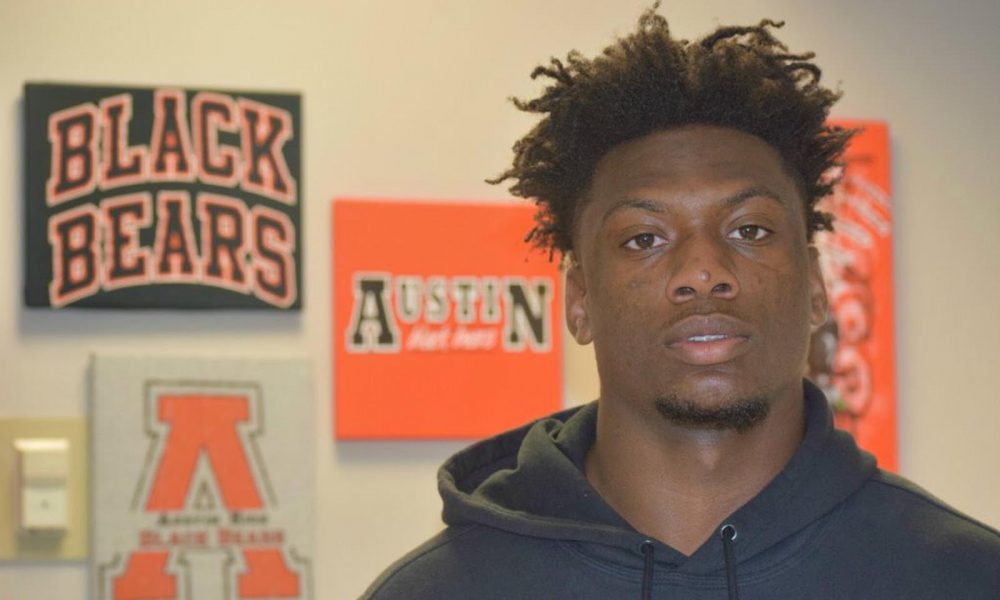 TUSCALOOSA, Ala.– It's heating up this summer in the recruiting race for commitments for the 2018 National Signing Day. Alabama is starting to get on a roll, but the problem is that it has more recruits for the 2019 class than the 2018 group. Alabama has two thus far for the 2018 and three for 2019.
One piece that Alabama does not have for 2018? A running back.
Alabama not getting a running back commitment is a rarity. Alabama not having a running back commitment is almost blasphemous, as Alabama has not had much bad luck when it comes to getting talented running backs.
Alabama in six years has had two Heisman Trophy winning running backs. That is not too shabby as it is a certainty there are several schools that wished they had just one in that span. 'Bama has had two, so it has been spoiled in running back riches. It is safe to say on the offensive side of the ball, Alabama has become Running Back U.
That is what makes this scenario so bizarre. Yes, Alabama has great depth at running back. Yes, it will be extremely competitive for any running back or backs that sign with Alabama. However, is there not a saying that states that competition brings out the best in athletes?
Set your eyes on Asa Martin, an in-state recruit that plays at Austin High School in Courtland. Martin, who was actually at young football juggernaut IMG Academy his Junior year returned to Austin for his senior season. Sound familiar? Bo Scarborough did the exact same thing? Are the stars aligning for the Crimson Tide?
The four-star running back was offered by Alabama in late April and he dedicated his offer to his late grandmother, an Alabama football super fan. It appears Alabama is serious about adding Martin to the roster. Offensive coordinator Coach Daboll has been on the phone talking with him on a regular basis. Martin has been more than responsive calling Coach Daboll a "Cool guy."
Although he has Florida as his number one pick and Auburn as number two, the 6-foot, 195-pounder makes it sound like Alabama is gaining ground. He has said that it was an "honor" to receive an offer from Alabama because they are in state and they are a high caliber program.
In reality, Alabama could do with just signing one running back this class and since it is wide open with no running back commit, maybe Martin will change his mind. It would be awesome to see him on the capstone. Just look at his game tape to find out who this young man is.
http://www.hudl.com/profile/3898186/asa-martin
Ty Pulliam is a recruiting analyst and a contributing writer for Touchdown Alabama Magazine. You can follow him on Twitter @TDAlabamamagTy