Recruiting
Where's the Hype? Daniel Taylor's a highly guarded secret with the amount of talent he has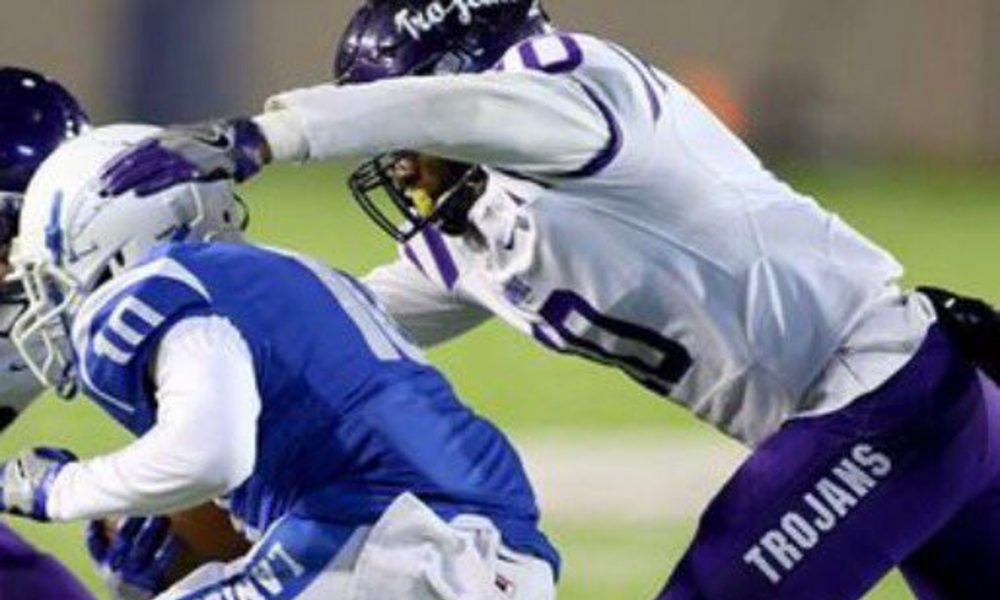 When doing these individual pieces on the "Goal Line Nine," I honestly did not pay attention to Daniel Taylor as much. He is an extremely talented athlete at first glance, but you get so distracted with everyone else. However, Taylor is a product of not being an average or mediocre player on a really good team heck he is definitely not a product of being the best on a team that needs a lot of work. Taylor's problem? He is an extremely good player on an extremely good team. I've been saying it since I stepped on campus, Daphne is going to make waves this year in their region in 6A ball and I'm not kidding.
Taylor is a 5-foot-11,  210-pound outside linebacker. He runs a 4.6 second forty yard dash and he is just sensational. Don't believe me? Click the Hudl link at the bottom and click the "season highlights" reel. The first play of the game you are going to see the quarterback fumble the ball and Taylor take it to the house. That does not seem impressive enough, look at his agility and his ability of being nimble enough to recover his footwork and get into the end zone. He is absolutely athletic in many cases of the word.
He is an iron man player too. He has played quarterback and wide receiver and he still performs at a higher level than most everyone else he faces. He is fast and intelligent, he makes good plays, and he has vast athleticism. It is sad to say and it is hard to admit but he is easy to miss on a team this good. However, he is sensational. You know a team is good when you know how good most of the rest of the team is and then you put on another guy you have not payed as much attention to and your mouth drops. Yes he is that good and yes, they are that good.
So Taylor is just another stud with the speed of a scared deer and the tackling ability to crush opponents like a rolling boulder. He is a vital player on a team that could play for a state championship. If they do, it would not surprise me. Both as individuals and as a team, Taylor and his teammates are elite.