Recruiting
Breaking Down Alabama Signee, Xavier Williams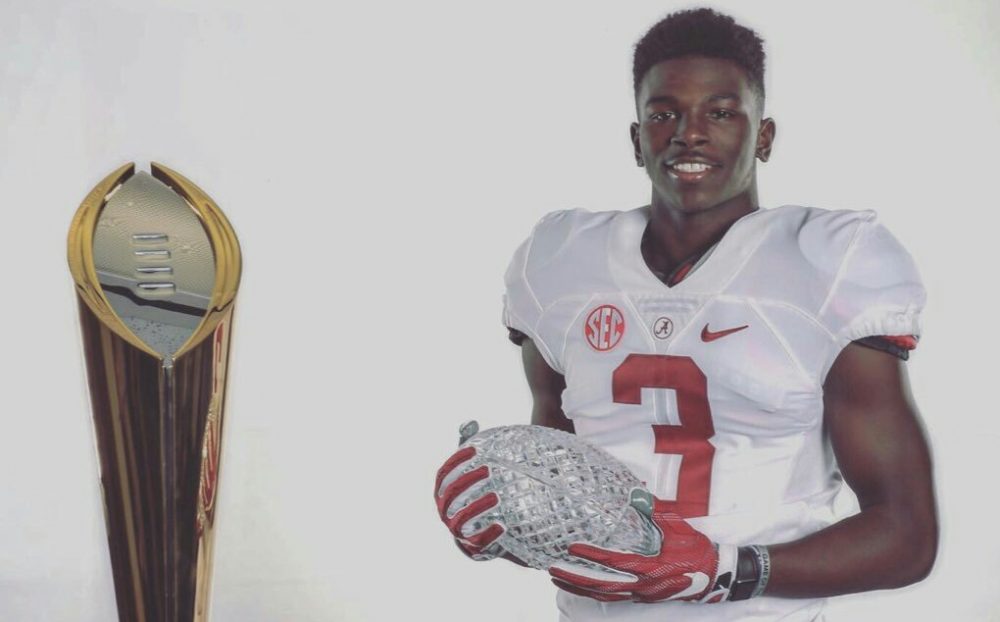 Alabama is getting a wide out with a ton of personality in Xavier Williams.
Williams is a 4-Star wide receiver out of Chaminade-Madonna Prep in Hollywood, Florida. He was one of Alabama's earliest commits in the 2018 recruiting class. He committed on Jan 17, 2017, and signed during the early signing period.
The Florida star has a very similar game to another Florida guy that shine during his time in Tuscaloosa. That guy is non other than Calvin Ridley. He has a similar body frame and is very shifty in the open field.
Williams is very explosive with the ball in his hands. He is also great at leaping and making plays on those 50/50 balls.
The Crimson Tide lost three wideouts this past season and are looking for some young guys to come in and be ready to play at the wide receiver position. Henry Ruggs, DeVonta Smith and Jerry Jeudy all stepped up last season and made a contribution. Williams could be one of the guys that could be used in the Tide's passing game this year.
Williams is Alabama's only WR Signee in the 2018 recruiting class, but they should be able to reel on some guys on next week on National Signing Day. Touchdown Alabama Magazine will keep you posted.