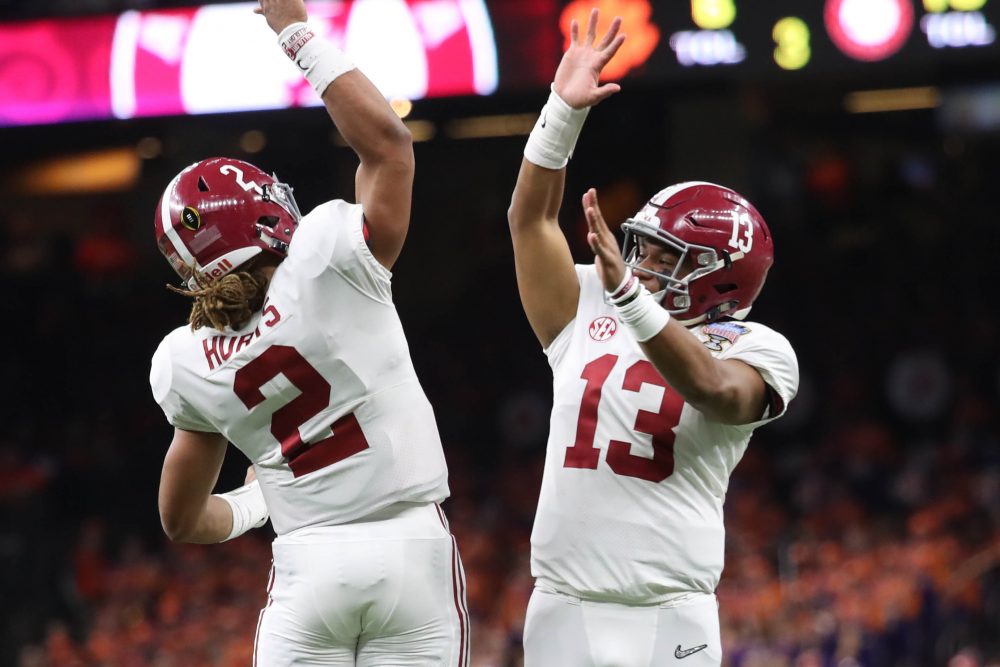 One of the biggest questions of the offseason has been focused on the quarterback battle. While Jalen Hurts has been the starter for the past two seasons it was freshman Tua Tagovailoa who came off the bench and led Alabama to a come from behind victory for a national championship win. There have always been questions about the quarterback position for Saban and the quarterback has ultimately been won by the person who can win the team over. In 2011 when it was neck and neck between Philip Sims and AJ McCarron it was McCarron who won the team over and went on to become the quarterback for the next three years. While some fans are quick to pencil in Tagovailoa as the next passer for Alabama Saban hasn't named a quarterback yet. When asked at SEC Media Days about Jalen Hurts' status for game one, Saban responded with "I have no idea." "I expect him to be there. I think it's our job to give both players a very fair opportunity to win the job at their position. Both are capable. We'll create a role for one or both."
Both quarterbacks are talented but while Tua's statistics are impressive he has never started a game. Hurts has a record of 26-2 as a starter and has managed the game well. In 2017, Hurts threw one interception against 17 touchdowns. The only starting quarterback who has thrown fewer interceptions under Saban was AJ McCarron. Hurts is a leader in the locker room and does what is asked of him.
While it is still tough to determine who will be the quarterback for Alabama, Saban expressing how he is unsure causes some uncertainty for Alabama fans. There are both some risks to be noted for both quarterbacks. Tagovailoa is a better passer and a gunslinger like Patrick Mahomes but that might lead to more interceptions and turnovers for the offense. Hurts is a better runner but doesn't look through progressions the way Tagovailoa does. Alabama plays smart football where they ask the quarterback to do what is needed and at times to lead a big play down the field. Both quarterbacks are capable of being starters but it will ultimately come down to who wins the team over.