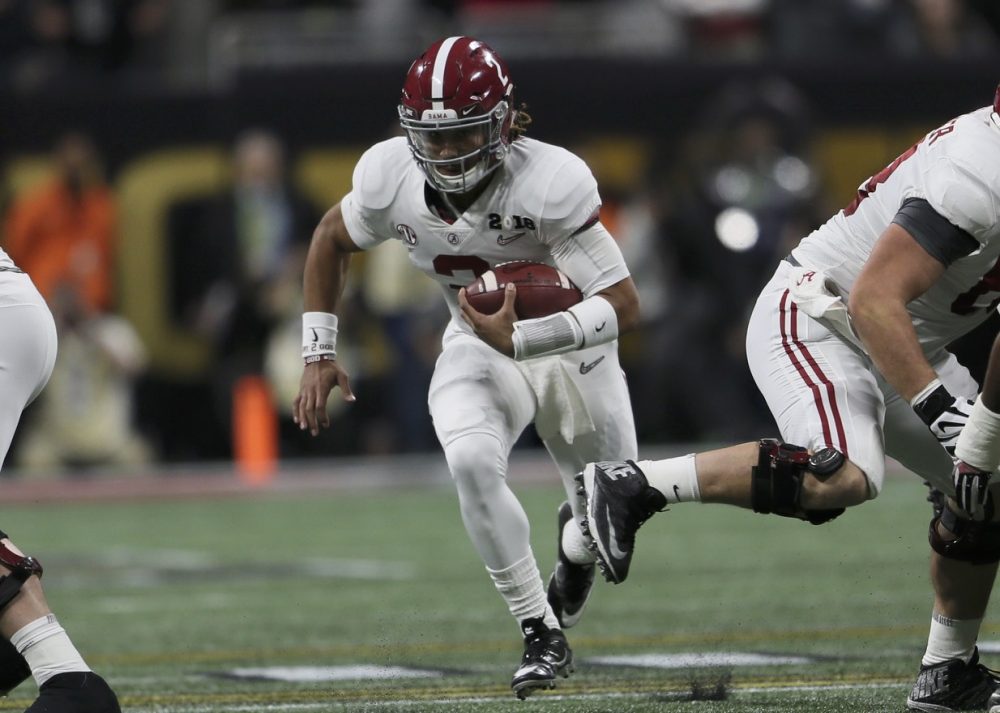 Nick Saban is right, there's entirely too much scrutiny being placed on the quarterback position right now and folks shouldn't be talking negatively about Jalen Hurts. Read why.
Before Anyone Says a Bad Word About Alabama's Jalen Hurts…
By: Larry Burton
I am tired of hearing fans disparaging Jalen Hurts and now I'm getting angry. Would those same fans trash talk the second string inside linebacker? Of course not, so why is Jalen Hurts fair game?
Folks, I'm almost 61 years old and have seen a lot more football than most folks who live and bleed Crimson. What I realize is that many things can happen.
Tua could take a bad tackle in the next game and take a season to recover. Bama fans will be awfully happy to still have Jalen on campus if that should happen.
Bama may play teams that can cover the pass much better than the run and that would certainly be Jalen's wheelhouse, not Tua's.
Now these are selfish reasons for the fans to continue to bite their lips when it comes to dumping on Jalen, but the best reasons are these that follow.
Alabama is a school that prides itself on the class it shows on and off the field. Folks, it shows a lack of class to talk badly about someone who tries his best and falls short of being a starter. No one has shown more class in this situation than Jalen himself. I admire him now more than ever and wish him all the success he's due. The entire fan base should be celebrating this young man who was just one Clemson drive away from being a 27-1 starter with a championship of his own. If anyone has earned total respect and gratitude from this fan base it's Jalen.
A strong bench is the real measure of a championship team. Second and third string players push others to become better or lose their job. Second string players come and give an interesting change of pace and a wrinkle to opposing teams.
If Jalen does leave the team at the end of the season, the team will be weaker without him. If they have to face him on the field, they could be even sadder.
Personally, it saddens me that more fans aren't celebrating the fact that Alabama has a problem that 100 other teams would love to have, two very talented quarterbacks who can lead their team not only to wins, but to the college football playoffs.
Jalen has proven he's a winner, he's proven he is full of class and commitment to this team and he deserves to be treated like the winner he is.
Larry has been published in almost every media outlet for college sports and now primarily writes here for Touchdown Alabama. Follow Larry on Twitter for inside thoughts and game time comments at https://twitter.com/LBSportswriter
THANKS FOR SHARING THE LINK TO THIS STORY ON YOUR FACEBOOK, TWITTER, SNAPCHAT, INSTAGRAM OR OTHER PAGES OR A FACEBOOK GROUP YOU BELONG TO. PLEASE SHARE!