Headline
Alabama Football: Different kind of test for Bama defense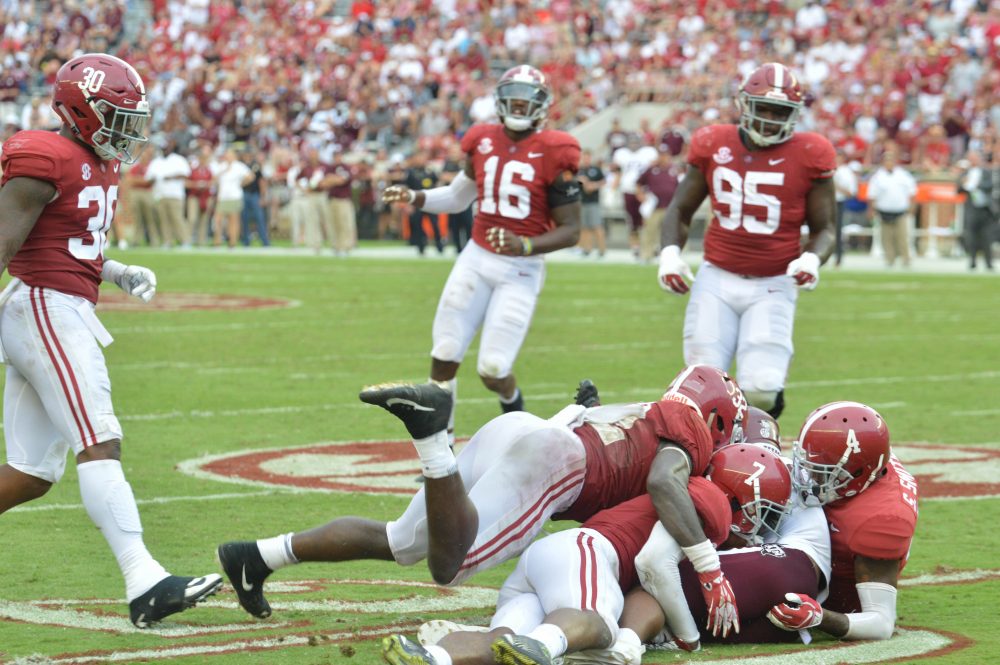 Alabama football fans have seen a return to form the past two weeks from the Bama defense. Saturday presents a new challenge.
Alabama football- National media had began to talk about how this year's Tide defense may not have been up to par with elite defenses of the past. Then, back to back shutouts later, they've all seemingly changed their tune. The Bama defense's return to elite couldn't have come at a better time, as they prepare to face a new challenge in the Citadel's triple option attack.
A perfectly executed triple option is one of the hardest offenses to stop, and harkens us back to an era of the wishbone and other seemingly endangered species of offensive schemes. Even though the Citadel will be outmatched by Alabama's size and athleticism, their scheme is perfectly designed to even the playing field.
One thing that particularly worries me about this game is the blocking scheme used by the Citadel offensive line. Cut blocks are completely legal, but can be scary to watch especially when being used against a defensive line that Alabama football fans are counting on to get us to yet another National Championship victory. Here's to hoping Quinnen Williams, Raekwon Davis, and Isaiah Buggs can stay healthy and continue their dominating performances.
I'm reminded of one of my all time favorite Coach Saban's rants when thinking about this game, and here's to hoping we can avoid another "shit through a tin horn" situation.
https://tdalabamamag.com/2018/11/15/ua-tight-end-irv-smith-one-of-eight-semifinalists-for-john-mackey-award/
Stay tuned to TDAlabamaMag for all your Alabama football news, updates, and analysis. Follow us on Twitter @TDAlabamaMag
Ricky Green is a writer for Touchdown Alabama Magazine. Like him on Facebook and follow him on Twitter @rickylamargreen