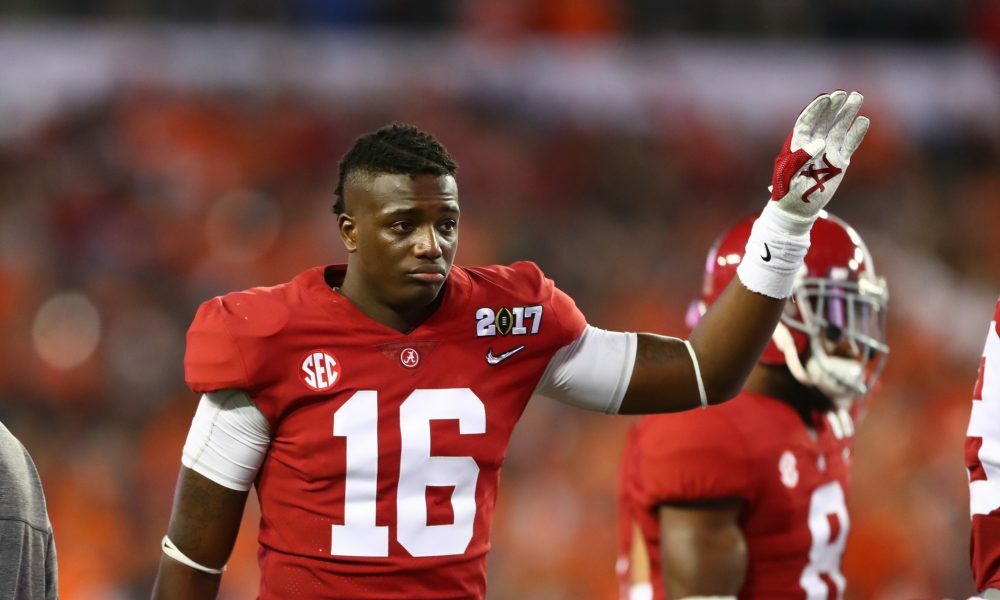 Alabama is expected to add several drafted players to its resume once the 2019 NFL Draft rolls around in April. With four former members of the Crimson Tide being taken in each of the last two draft, Tuscaloosa has become one of the top breeding grounds for top talent.
That number could be matched — or even exceeded — in the upcoming draft. Elite draft prospects such as Quinnen Williams, Jonah Williams, Josh Jacobs, Mack Wilson, Irv Smith Jr. and Deionte Thompson will all be available, giving teams plenty of options to choose from.
It isn't just the NFL that will be looking for new talent, however. The Alliance of American Football league will still be wrapping up its inaugural season when the NFL draft takes place, but that doesn't mean talent evaluators for the new league will be ignoring how things shake out.
Here are five Alabama seniors who could benefit from joining a league like the AAF:
1. Lester Cotton, Interior Offensive Line
Let's go ahead get one thing clear: Lester Cotton is capable of making an NFL roster in 2019. The former four-star prospect possesses the size (6-foot-4, 325 pounds), experience (28 starts) and versatility that NFL teams covet. With that said, he could still benefit from a league like the AAF.
The great part about the new league is the live game reps that it gives players. While Cotton may be good enough to make an NFL roster as a depth player, the valuable experience he would get by being a starter in the AAF could help him get to a point where he could be starting material on football's biggest stage.
As it sits right now, the Tuscaloosa native is projected to be a late Day 3 pick come April. If Cotton doesn't end up making a 53-man roster or practice squad, his best bet would be to join the Iron and continue to development consistency in his game. It would be fun to see him compete with former teammate Korren Kirven for a starting guard spot again after the two battled it out in 2016.