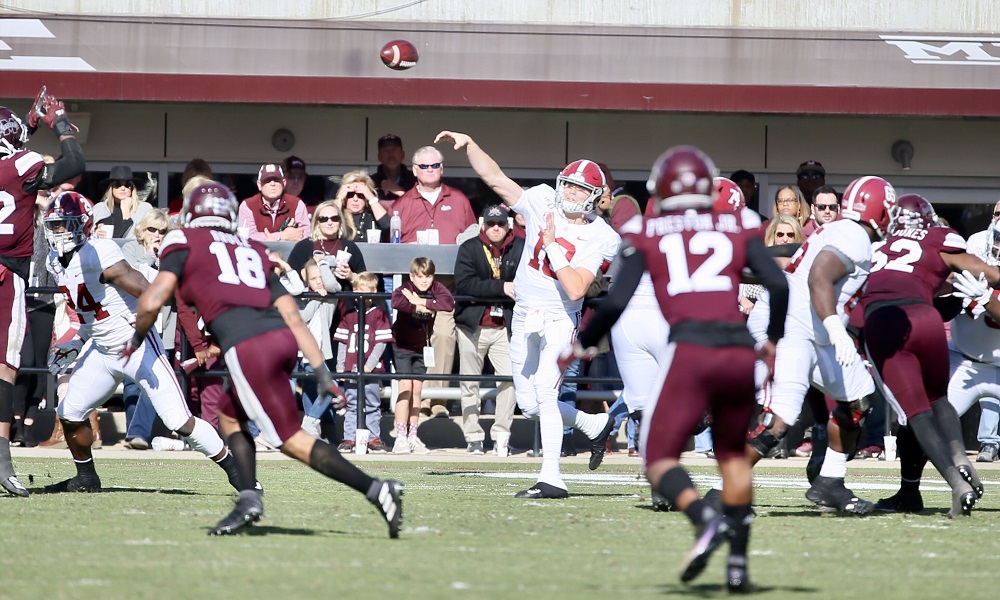 Alabama's redshirt sophomore quarterback, Mac Jones, is expected to start for the Tide the rest of the season and Nick Saban believes Jones' leadership will help the Tide moving forward.
Saban has talked to Jones about stepping up and becoming a leader every since the Florida product was given the reins of the Tide's offense. Saban said he told Jones his action impacts the people around him during the SEC teleconference on Wednesday.
"You are not a sparring partner anymore," Saban said. "You are the lead dog, so you have got to be in control of what you are doing and have positive body language, not only in terms of what you do but in how you affect other people."
Jones has thrown for 566 yards and four touchdowns so far this season. His biggest game was as a starter for the Tide against the Arkansas Razorbacks, where he was 18-of-22 for 235 yards and three touchdowns in an Alabama win.
Alabama's matchup against Western Carolina on Saturday will be Jones' second career start ever.