Uncategorized
T.J. Yeldon, a forgotten man wants back in the NFL limelight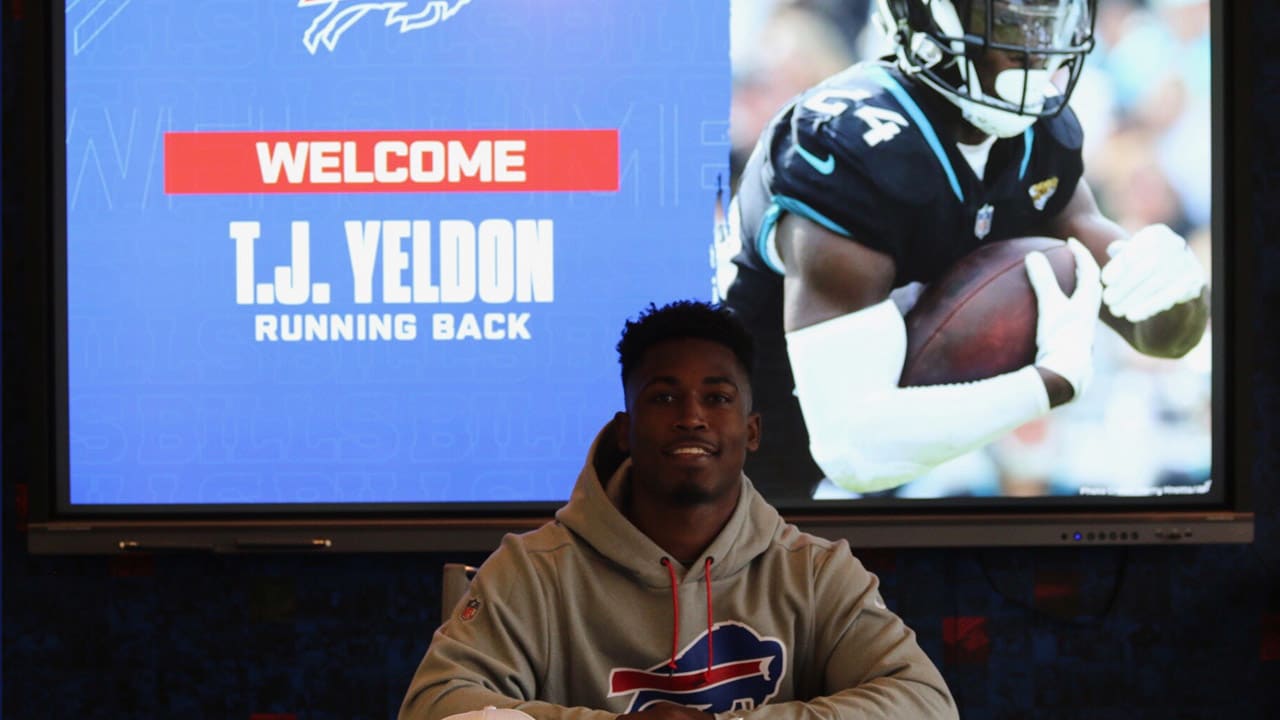 There were almost always bigger names in front of T.J. Yeldon in his career so far and he isn't ready to be forgotten as a premier running back just yet. See why.
T.J. Yeldon, a forgotten man wants back in the NFL limelight
No Alabama fan can forget this play. It's 2012 and Alabama was driving down the field against #5 LSU, the SEC West championship and a trip to the SEC Championship and the national  championship game hanging in the balance.
AJ McCarron had to lead the Tide on a long late game drive from their own 28 yard line with less than two minutes to go. He furiously led the Tide down the field completing one pass after another to Kevin Norwood. Then with one minute to go with the ball on the 27 yard line, McCarron drops back on more time. Here's Eli Gold's call on what happened next.
TJ Yeldon Game Winning Touchdown w/ Eli Gold Call
It was a play that left the Tigers and AJ McCarron too in tears. This will always be the play that most remember about Yeldon. Not a rushing play, but a reception.
For a guy who ended up leaving Alabama fifth on the all time rushing list and fourth in touchdowns, T.J. Yeldon is not a name that rolls off the tongue quickly when folks are asked to name the great running backs at Alabama. He just never got the celebrity status he deserved even though he rushed for more yardage than beloved Mark Ingram Jr. who won a Heisman. Others had flash and dazzle, Yeldon was a reliable, do anything workhorse that just got the job done.
So after just playing for three years at Bama, he went to the NFL.
They say if you can average 5 yards a carry in the NFL, you can have a long and sensational career. Yeldon never had a year where he rushed for less than 5 yards a carry at Bama. In fact his three year total was 5.8 yards a carry. That was just the kind of workhorse any NFL team would treasure, so in 2015 Yeldon was drafted early in the second round by the Jacksonville Jaguars and given an almost six million dollar contract with a 2.56 million dollar signing bonus. 3.26 million dollars was guaranteed so in essence, Yeldon was set no matter what.
But for T.J. he wanted to shine. At Alabama, often his talent was overshadowed by others. Eddie Lacey took most of the headlines his first year and Derrick Henry got most of the attention in his last year.
As an NFL rookie, the Jags gave him the starting nod over good veterans, but a groin pull and an MCL strain put a damper on that season even though he still ended up with 740 yards and a 4.1 yard per carry average. But his great hands got him 279 more yards on 36 receptions, so he was a 1,000 yard man even with those injuries and missed games.
In 2016 though, nagging injuries plagued him and he ended the year on injured reserve.
In 2017 he got a chance to shine again when starter Leonard Fornette went down with injury in week seven. Yeldon came in and rushed for 122 yards including a flashy 58 yard scamper in shutting out the Colts. He finished up the season averaging 5.2 yards a carry. He showed he could do it in the NFL too.
2018 saw limited play and the Jags were done with him when he and Fornette sat together on the bench and seemed totally disinterested in a game. Jaguars Executive Vice President of Football Operations Tom Coughlin issued a statement calling the duo's behavior "disrespectful, selfish … unbecoming that of a professional football player." And off he went to the Buffalo Bills.
Last season, mired in depth chart, Yeldon ran for just 36 yards and a 3.7 yard per carry average for the Bills.
So this season is important to Yeldon for a very important reason. After this season he'll be an unrestricted free agent and can look for a team that can utilize him and let him finally stop being the forgotten guy. To do that, he's got to make every opportunity with the Bills count this season to peak interest in other NFL teams. Then he needs to go to the right program.
What team would that be? One that has another good running back and needs a compliment to him to form the same kind of one two punch just like the role that Yeldon did at Alabama with Eddie Lacy and Derrick Henry while amassing great numbers himself. And don't forget that Yeldon is an excellent receiver and blocks well defenders blitz. As for the team he's with right now, Bills coach Sean McDermott thinks he is going to offer the Bills a lot this season. See this from Twitter interview b Matt Parriono. With future Hall of Fame running back gone from Buffalo this season, Yeldon will certainly get his chances to shine.
Can TJ Yeldon be #Bills RB2 in 2020? Listen to Sean McDermott here and you be the judge. pic.twitter.com/PMd8oq29QU

— Matt Parrino (@MattParrino) March 31, 2020
T.J. enters this season healthy and is not ready to be forgotten just yet, at least in the NFL. Alabama fans will always remember him if for nothing else but that great screen play run against LSU, but Yeldon says he still has a lot in the future for fans to remember for as well and you just can't pull for the guy and hope that this is true.
*Get the BEST Alabama football insider information, message board access, and recruiting coverage today! SIGN UP HERE to unlock our subscriber only content!*
Larry Burton is the senior writer here at TDA and has been published in almost every media outlet for college sports, was Bleacher Report's #1 college football writer in reads and comments and now primarily writes here for Touchdown Alabama. Follow Larry on Twitter for inside thoughts and game time comments at https://twitter.com/LBSportswriter