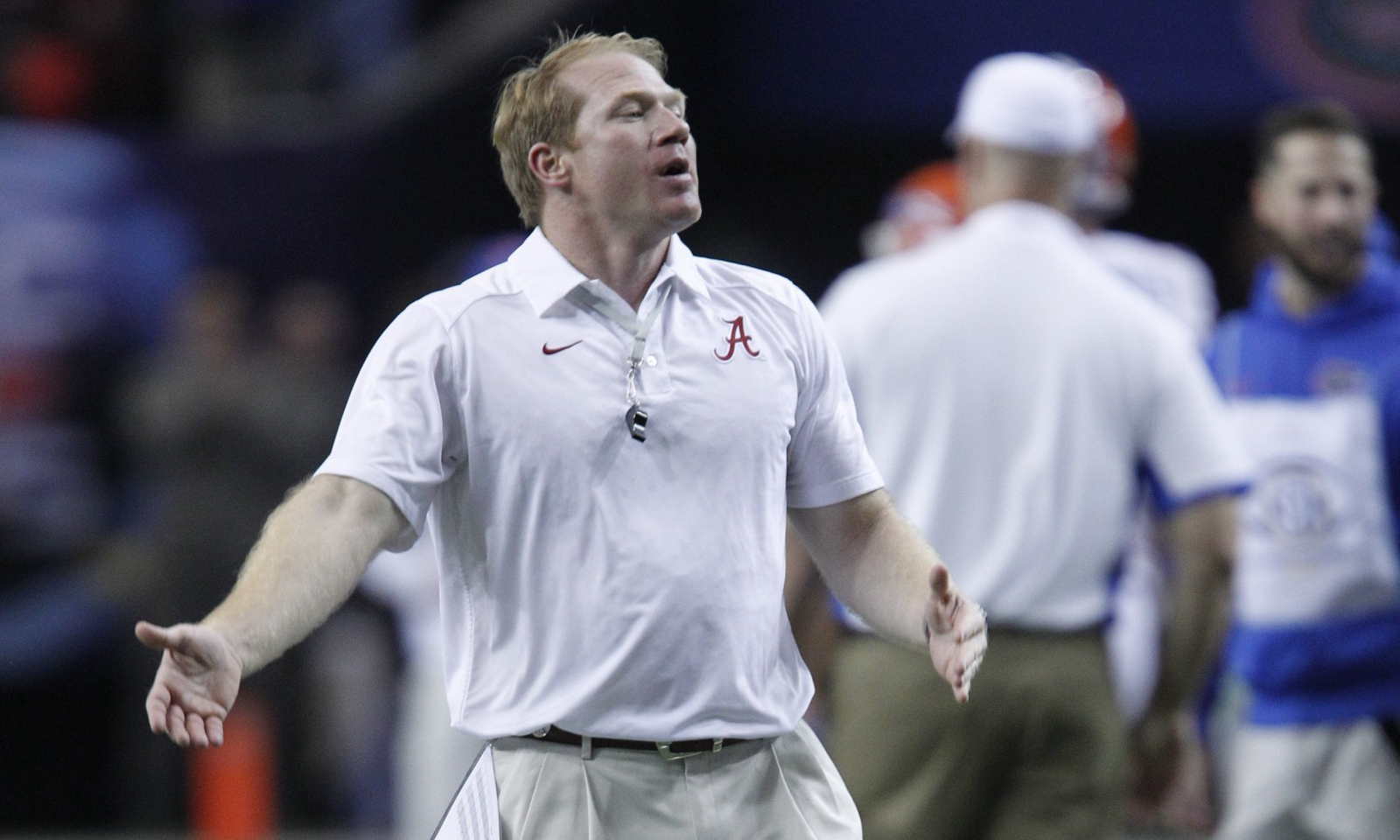 Nick Saban brought good news to the ears of Alabama fans on Monday evening, announcing that Scott Cochran will return as the strength and conditioning coach for the Crimson Tide next season, according to the program's website RollTide.com.
Cochran is in his ninth season in Tuscaloosa after joining Saban's first staff in 2007. There were many that expected him to go to Georgia after his good friend Kirby Smart took the head coaching job in Athens. He has become one of the main faces of the Tide's coaching staff and his passion and excitement helps drive the fans, especially in his fourth quarter video.
Quote from Head Coach Nick Saban 
"I'm very happy that Scott Cochran will continue to lead our strength and conditioning program. He's an important part of our program and does an outstanding job. The players really respond to him, and his role has been a big part of what we have been able to accomplish in terms of our success here both on and off the field."
Quote from Strength and Conditioning Coach Scott Cochran
"I appreciate everything The University of Alabama has done for me and my family during our nine years here. It's a privilege and an honor to work at such a special place. What makes it so special are the people here and all of the fans who support the Crimson Tide. I'm just fired up to be a part of this program and helping to continue the success we've had. I'm grateful for the chance to work with our players each day, and that's what this is really about. Coach Saban has been great to us, and I want to thank him for all the opportunities he has given us. Roll Tide!"
Showtime Sports did a segment on Cochran and his job with the Crimson Tide in 2013. The video is below.
Caleb Turrentine is a contributor at Touchdown Alabama Magazine. Follow him on Twitter, @CalebTurrentine.