Live Updates
Cooper Bateman not taking a backseat, seeks help from Super Bowl-winning quarterbacks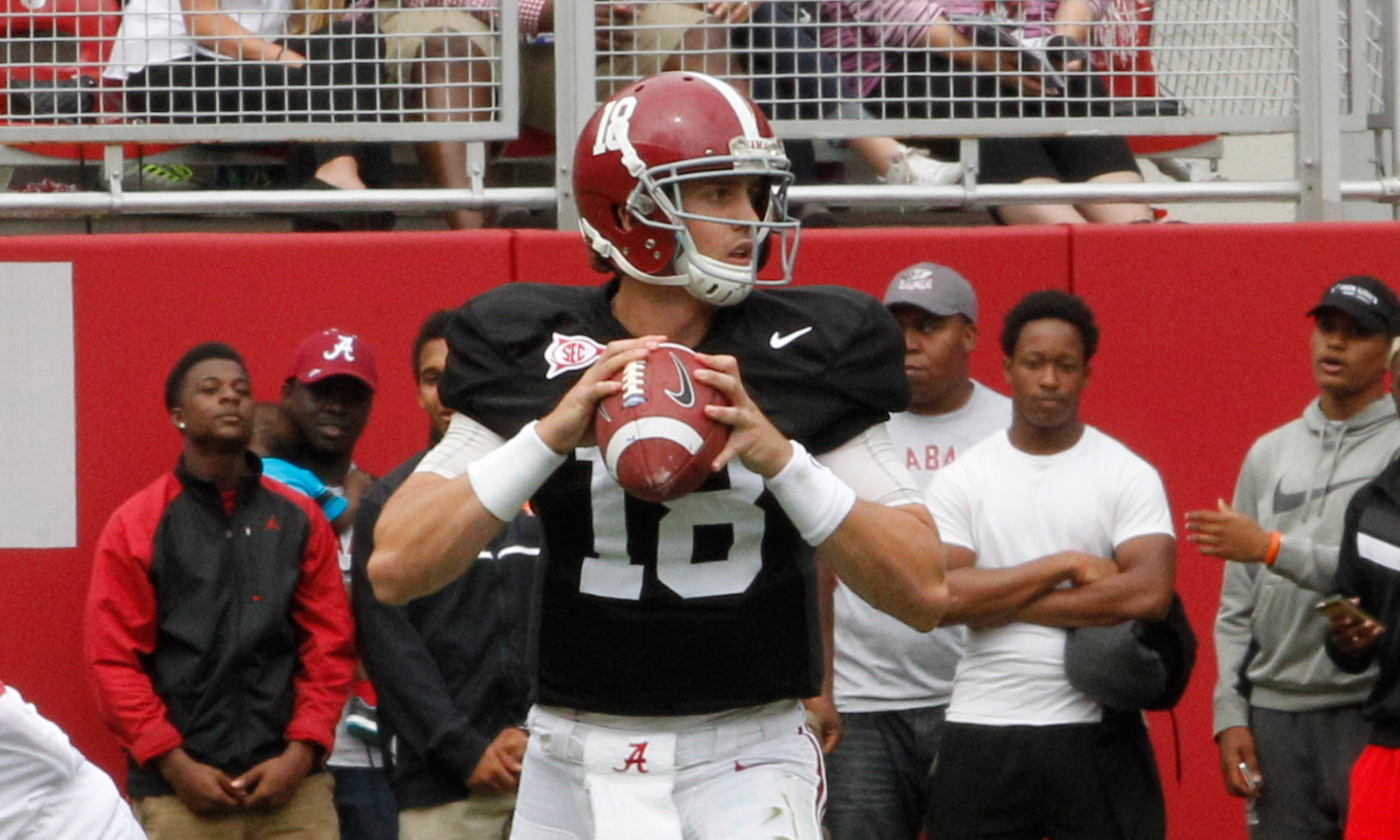 Cooper Bateman will not go away easily.
The 6-foot-3, 224-pound junior is prepared to do everything needed to secure the starting job under center for Alabama in the fall.
Despite two rough spring games and a difficult outing against Ole Miss in 2015, Bateman was the lone quarterback that Nick Saban singled out in conversations regarding a potential starter.
He watched Jacob Coker go from being a graduate transfer to a national champion, but Bateman is ready to win a ring on his own.
In one's desire to be the best, it has to learn from a legend.
The Murray, Utah native will spend the first part of his summer vacation at a TB12 camp session, according to Charlie Potter of 247 Sports.
Named after New England Patriots quarterback Tom Brady. TB12 serves as a facility that is geared toward "complementing traditional strength and conditioning training with muscle pliability." Brady, like Bateman, was doubted early on in his career as a quarterback.
A balance of toughness and work ethic took Brady from being a sixth round pick in the 2000 NFL Draft, to being a four-time Super Bowl champion and three-time Super Bowl MVP.
The Manning Passing Academy, which goes from June 23-26, will headline the latter portion of Bateman's summer training. Andrew Luck, Phillip Rivers, Teddy Bridgewater and AJ McCarron are just a few names that have worked with the family of football royalty.
Archie, Peyton and Eli Manning are all legends in the Southeastern Conference, while Peyton and Eli are two-time Super Bowl champions.
The academy does more than provide athletes with lessons on fundamentals, it also teaches the principles of how to be a impact player off the field.
Bateman, a former four-star recruit, enters his fourth year at Alabama.
He's battling three other guys—Blake Barnett, Jalen Hurts and David Cornwell—who are just as talented if not more, but Bateman has chosen to push on. He anticipates leading Alabama to its 17th national championship.
Stephen M. Smith is a senior analyst and columnist for Touchdown Alabama Magazine. You can "like" him on Facebook or "follow" him on Twitter, via @Smsmith_TDALMag.