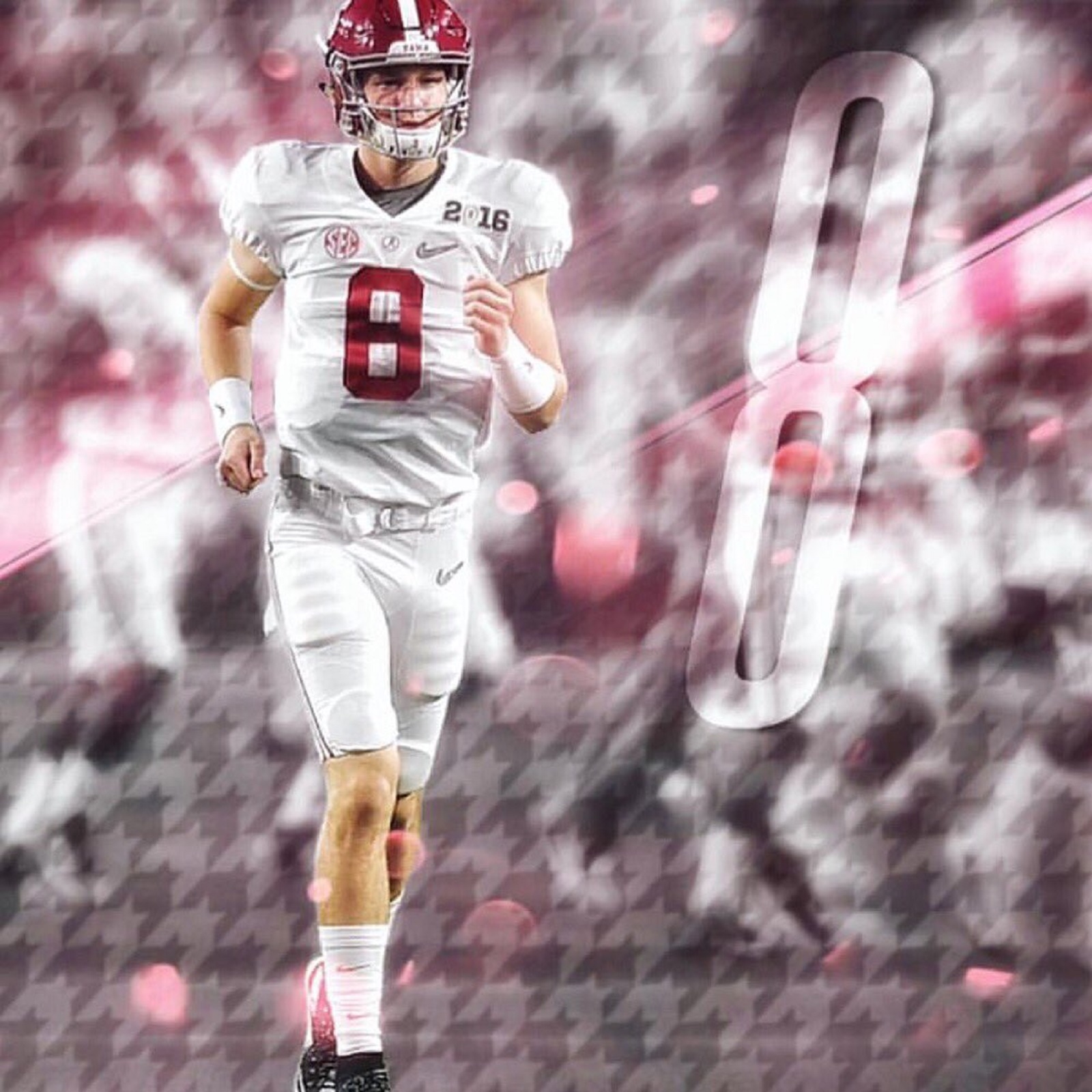 The Alabama starting quarterback job is still up for grabs and this is Touchdown Alabama's senior writer's best guesstimate of how things are and how they'll wind up.
Guestimating How the Quarterback Battle Will Fare at Bama
By: Larry Burton
Nick Saban loves to go with an experienced quarterback, that's not questionable. He feels safer having the most experienced signal caller protecting the ball. That said, he's also gone on record many times saying the winner of the quarterback position will be the one who the players respond to the most and has command of the team.
Ok, to be honest, the last one may be a little coach speak because in the end he's going with the one that move the chains, protect the ball and makes the fewest mistakes.
What all this means is that at this point, he favors Cooper Bateman, who has one start under his belt, albeit it was the one game the Tide lost last season against Ole Miss. He's even publicly said so in no uncertain terms. "If the season were to start today, our Quarterback would be Coop." (Cooper Bateman) Saban said to the press.
But the season isn't starting tomorrow and he isn't sold 100% on Cooper. That means the battle could go on for a game or two, or maybe three, until he is satisfied that every quarterback has had a chance to win or lose the job on the field and in practice. I mean there has been no quarterback at Alabama more beloved by Saban than AJ McCarron and he forced McCarron to prove beyond a doubt that he was the best choice by playing duel quarterbacks early on, so to think Bateman won't get pushed to the limit is just silly.
Strengths and weaknesses of the three possible quarterbacks and Jalen Hurt isn't one of them as it's Saban's usual practices to redshirt a freshman quarterback.
Bateman: 
Strengths:
Knows the system
Accurate with short and medium routes
Hard worker in practice
Weaknesses:
Weakest arm on the team
Bad deep ball
Terrible interception in the Ole Miss game, his only start
Blake Barnett:
Strengths:
Gunslinger attitude like AJ brought to the table – confidence
Good deep ball, accurate with short and medium routes
 Good scrambling ability, danger in the open field
Hard worker in practice
Weaknesses:
Lack of game time experience
Overconfidence in arm means willing to take chances
Can miss a defender in coverage due to lack of experience
David Cornwell:
Strengths:
Has the strongest arm on the team
Been in the system for two years, knows the system
Good deep ball and good accuracy with short and medium routes
Weaknesses:
His fall from the depth chart last season after leading it for a while leaves questions
Lack of game time experience
Some issues with turnovers and pocket presence
Despite having three quarterbacks who could arguably wind up starting, some of the better prognosticators, such as Phil Steele, don't have a lot of faith in this group despite the great running backs, offensive line and receivers. To be an honest, Steele rates this Alabama quarterback group as just the 44th best in the nation, Athlon rates it as the 6th best in the SEC and even I who admittedly has a touch of bias ranks the Tide as no better than third in the SEC when it comes to quarterbacks.
So as the title says, here's the "guesstimate" of what I predict will happen as the season goes through the summer and fall workouts.
Bateman starts fall practice as the number one and is pushed hard by Barnett and Cornwell in that order and Saban announces that two and maybe three quarterbacks will see action against USC. In reality two things could happen. Bateman will start and if he goes score, score score, you'll not see the second QB for a long time. Saban doesn't like to dismount a horse that's lapping the field.
But what I suspect will happen is that you will see Bateman start and Barnett. They could rotate for a while and if the game goes well, you could possibly see Cornwell with some mop up plays, but I'd doubt that happens.
If one is head and shoulders above the other, game over, battle decided. If both show some good and bad the battle could and should go into a second cupcake week. If the first two struggle mightily, you could see Cornwell get a legitimate shot, but I don't see that happening.
My guesstimate is that Bateman's lack of deep ball accuracy costs him the job and that Barnett emerges as the Tide quarterback at some point this fall. They'll utilize Bateman as they did Blake Sims two years ago, throwing screens and short crossing routes early on, but Sims developed a sometimes good deep ball and Bateman hasn't shown that yet. Failing to take advantage of Alabama's great deep threat receivers is something the Tide just can't afford to do. They have to keep the defense honest respecting that and not keying on the running game and short routes.
One thing is for certain, they want a starting quarterback by game three when they face Ole Miss and that could be and should be the guy you'll see the rest of the season. Once Jake Coker got the reigns last season in the Ole Miss game, he rode the starting job all the way to the National Championship. Will this year's winner do the same? Only time will tell but there is enough talent there to make a run at it.
Larry has been published in almost every media outlet for college sports and now primarily writes here for Touchdown Alabama. Follow Larry on Twitter for inside thoughts and game time comments at https://twitter.com/LBSportswriter
THANKS FOR SHARING THE LINK TO THIS STORY ON YOUR FACEBOOK PAGE OR A FACEBOOK GROUP YOU BELONG TO, FACEBOOK RESTRICTS HOW MANY PLACES WE CAN POST IT ON, SO PLEASE SHARE!