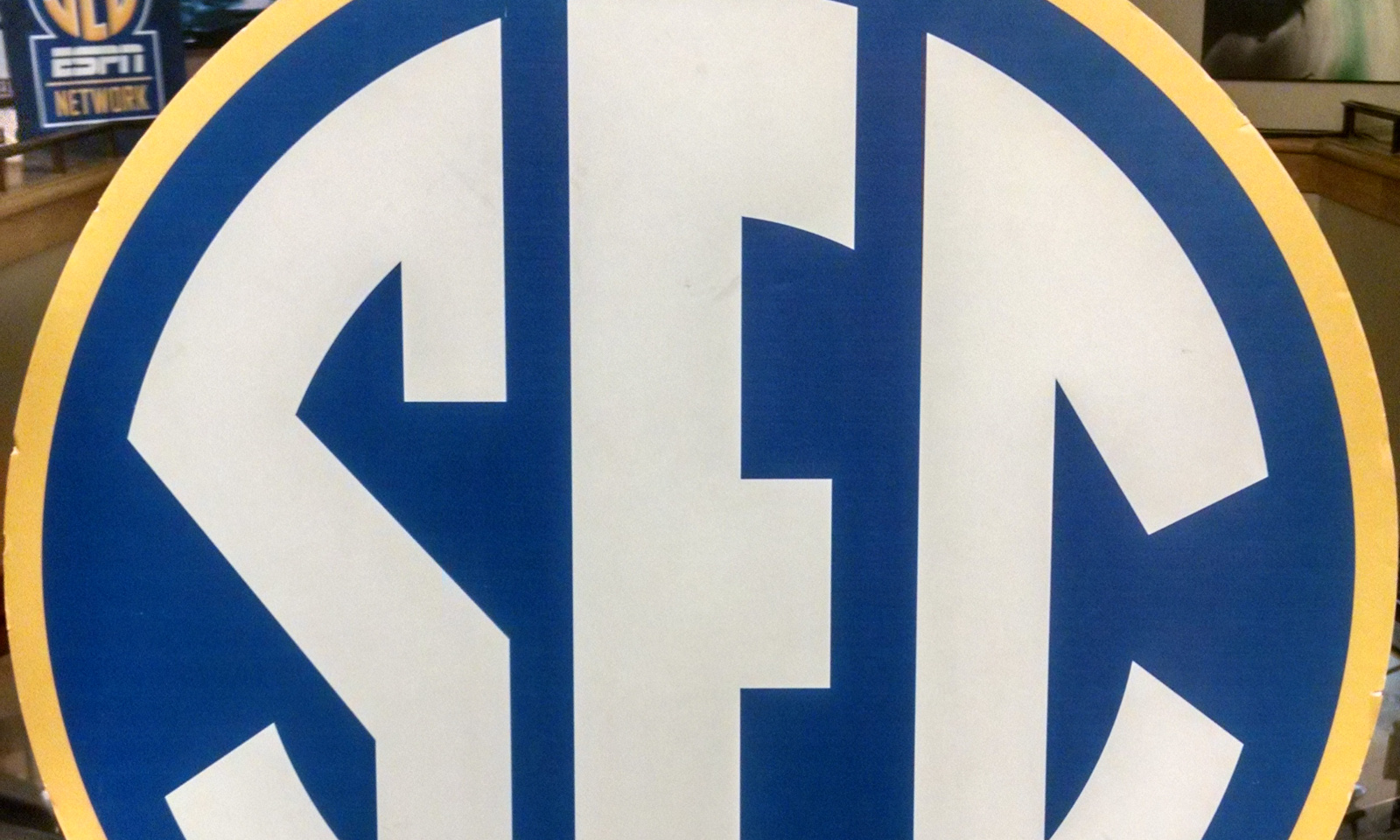 Aside from Christmas and the first day of school, SEC Media Days is the one time of year where media personnel can dictate the stage and not be judged. The Hyatt-Regency/Winfrey Hotel was packed Monday for Auburn, Florida, Vanderbilt and most importantly, Commissioner Greg Sankey.
With fans in attendance and SEC Network controlling things upstairs, yours truly of Touchdown Alabama Magazine breaks down four major points that were noted at the conclusion of day one.
Four highlights from SEC Media Days kickoff
Commissioner Sankey is about more than sports 
It's fun to talk about sports on radio row. It's even more exhilarating to ride the escalator, enjoy the food and interrogate coaches and players like rock stars; however, life is more than athletics.
After providing a warm welcome, Sankey spent three-fourths of his message targeting social issues.
Whether it was the horrendous shootings (Dallas, Louisiana, Minnesota), universities not taking proper action where character is concerned or the passing of legendary Tennessee Volunteers women's basketball coach Pat Summitt, all could tell that something was on his mind.
Even in the bad, Sankey found a way to remain balanced. He also discussed numerous student-athletes around the Southeastern Conference that are making a difference in the community and world. From players in charity activities to those who look to be the first in their families to earn a college degree, Sankey refused to overlook anyone that's trying to better themselves and others.
"I want SEC teams to win every possible championship, and I expect us to be victorious the absolutely right way," Sankey said.
Once he finished highlighting social issues and education, Sankey discussed some distinguished individuals that have either retired or entering their final duties within the SEC realm.
Commissioner Sankey on what the SEC miss about former coach Steve Spurrier. pic.twitter.com/axT2hu1MJn

— Stephen M. Smith (@CoachingMSmith) July 11, 2016
He touched on the coach and character that was Steve Spurrier, the exceptional athletic director in Florida's Jeremy Foley and SEC on CBS analyst Verne Lundquist—who enters his final year doing football. The 2016 SEC Championship Game will conclude his career, as well as the tenure of the Georgia Dome hosting the event. The new Mercedes Benz Superdome in Atlanta will serve as the venue for 2017.
2. Gus Malzahn's message for Auburn in 2016, "Earn It" 
If Auburn were the Beatles last season for SEC Media Days, Malzahn would be Paul McCartney and quarterback Jeremy Johnson would have been John Lennon. The Tigers were picked to win the SEC and play for a national championship, while media pundits had Johnson as its Heisman winner.
Neither of the two came into fruition, as Auburn limped to a 7-6 record in 2015.
Two things Malzahn harped on was getting back to playing fast on offense and winning close games. Four of the Tigers' six defeats a year ago were via a one possession deficit. Defensive linemen Carl Lawson and Montravius Adams along with wide receiver Marcus Davis, all accompanied Malzahn to media days. He was very complimentary of all three players, but having Lawson back healthy brings a smile to Malzahn's face for obvious reasons.
"I really expect him to stay healthy," Malzahn said on Lawson. "He's at his fastest and quickest and strongest as he's ever been. He's very competent. He's a wonderful young man."
As for the quarterback battle, Malzahn keeps an open mind. He return Johnson, Sean White and welcomes a junior college transfer in John Franklin III (East Mississippi Community College).
"The positive is that we have three guys that we feel like can execute our offense," he said. "The challenge we have is defining and figuring out who that guy is that gives us the best chance to win games."
One good thing that bodes for Franklin is the last two quarterbacks to win an SEC title and take Auburn to a national championship game were junior college transfers, Cam Newton (2011) and Nick Marshall (2013).
Malzahn seems to be very upbeat about his coaching staff, especially the hire of Kevin Steele at defensive coordinator. Steele joins Auburn after working at LSU and Alabama.
Auburn DE Carl Lawson on adjusting to new defensive coordinator Kevin Steele. pic.twitter.com/4q2VOP9G4x

— Stephen M. Smith (@CoachingMSmith) July 11, 2016
"Kevin Steele has done a great job with our staff," Malzhan said. "He's gelled our group together. Our philosophies are exactly the same and I think that's very important."
He didn't make any promises concerning this year's team, but Malzahn did note that the wide receiver position has to grow up fast and this bunch of Tigers must "earn it" in the fall.
3. Jim McElwain's laid-back personality in year two at media days 
He can be animated at times, but more times than not Jim McElwain is the definition of cool and comical. He enters his second season at head coach for Florida, after earning a 10-win mark last year.
Gators coach Jim McElwain speaking on the high points of last season.#SECMD16 pic.twitter.com/AVO047z7nU

— Stephen M. Smith (@CoachingMSmith) July 11, 2016
Defensively, the Gators were solid. On offense, the team struggled to maintain consistency.
Having Will Grier gone and Treon Harris moved to wide receiver, opens a new quarterback competition between Luke Del Rio, Feleipe Franks, Kyle Trask and Austin Appleby.
Appleby, a graduate transfer (Purdue), has the most game experience of the four, but McElwain said it will come down to what the guys learn in competition and how will Appleby and Del Rio help the younger ones.
"That's what has been kind of fun, is to see some veterans who know how to study a game plan, know how to study install," he said. "Here's the good thing. We've really got good arm talent. I'm excited about being able to stretch the field vertically. Should be a lot of fun."
Florida's defense was no joke in 2015, as it allowed 18.3 points, 182.1 pass yards and 128.1 rush yards a game. The Gators chimed in with 40 sacks, while registering 14 interceptions.
Much of the unit returns, including Bryan Cox, Jr., CeCe Jefferson, Caleb Brantley, Jordan Sherit, Jalen Tabor, Quincy Wilson, Marcus Maye and Jarrad Davis. Despite a lack of experience at linebacker (aside from Davis), McElwain is excited about a few young players to step up.
"I like Alex Anzalone who's coming back," McElwain said. "We have a lot of young guys. A couple of those that came in during the spring, they'll see a lot of time."
Even after becoming a head coach at Colorado State and now Florida, McElwain remembers the coach that gave him his first big break at a marquee program. Nick Saban saw something special in him and brought him to Alabama in 2008 to run the offense. The move proved prolific as Saban and McElwain would win two national championships (2009, 2011) and gain a Heisman winner.
"Coach, you know, he only asked a couple of things, is work hard and be complete in what you do," McElwain said on Saban.
"And yet, when I was headed off to Colorado State, he pointed something out. "He said: Whatever you do, you got to do it your way. You got to be you. And I thing that's a piece that I probably tried to take with me, and, you know, because he's one of the best and a guy I consider a friend."
While Florida gets things settled out at quarterback and linebacker, the kicking game could improve under freshman Eddy Pineiro. The trick shot kicker impressed many at Ben Hill Griffith Stadium during the Gators' spring game and though McElwain is excited to see what he can do, he still took time to poke some fun at him for the media in a smooth manner.
"I was excited to see he was able to buckle his chinstrap," McElwain said with a smile. "That was awesome. And to see that happen, you know what,  that's a step in the right direction."
McElwain will have both Pineiro and Jorge Powell over the kicking duties, while Johnny Townsend handles all punting. Kicking was an issue for Florida in 2015, but McElwain has faith.
"That's a group that, you know, we'll see," he said. "They are a lot of fun to be around."
 4. Vanderbilt's coach Derek Mason: "We know how to compete. It's about winning." 
Just when the media was about sleepy at 4 p.m., a drill sergeant entered the room.
Commodores coach Derek Mason with his opening statement on #SECMD16 pic.twitter.com/PSCNJbaMqe

— Stephen M. Smith (@CoachingMSmith) July 11, 2016
Coach Derek Mason, who enters his third year at Vanderbilt, knows how to get people stirred up. He took over the defensive side of the ball last season, guiding a unit that allowed almost 14 points less than what it gave up in 2014 (33.3, 2014 to 21.0 in 2015). Players like Zach Cunningham and Oren Burks cause Mason to smile as a coach, but he know what's at stake when competing in the SEC.
"As I complete this, I want to say this. This football teams knows how to compete," Mason said.
"It's not about competing anymore, it's about winning. We had the great fortune to win one more than. For some in here, that's not monumental enough. We missed some opportunities and that has not gone unnoticed by this team"
In order for the Commodores to start winning, a change must occur on offense. Sophomore Kyle Shurmur was named the starting quarterback in the offseason and Mason comfirmed it on Monday.
He saw valuable playing time in 2015, amassing 503 yards and five touchdowns.
Vanderbilt could have easily gone 8-4 last season, but inconsistent play on offense cost it four games. Mason returns a dominant running back in Ralph Webb and a solid defense, but a strong offensive showing in the fall for Vanderbilt could spell doom for SEC opponents.
Mason is one of few African American coaches that's sticking to his strengths, and one that doesn't allow his ethnicity to define him as a leader. If Vanderbilt can locate an identity on offense, fans in Nashville (Tenn.) are going to have a tough time finding parking spots.
"The ball is good, and we plan on making it better," Mason said. "The whole idea of being tough and intelligent, that's who we are, that's what we do, that's what we stand on."
Stephen M. Smith is a senior analyst and columnist for Touchdown Alabama Magazine. You can "like" him on Facebook or "follow" him on Twitter, via @Smsmith_TDALMag.