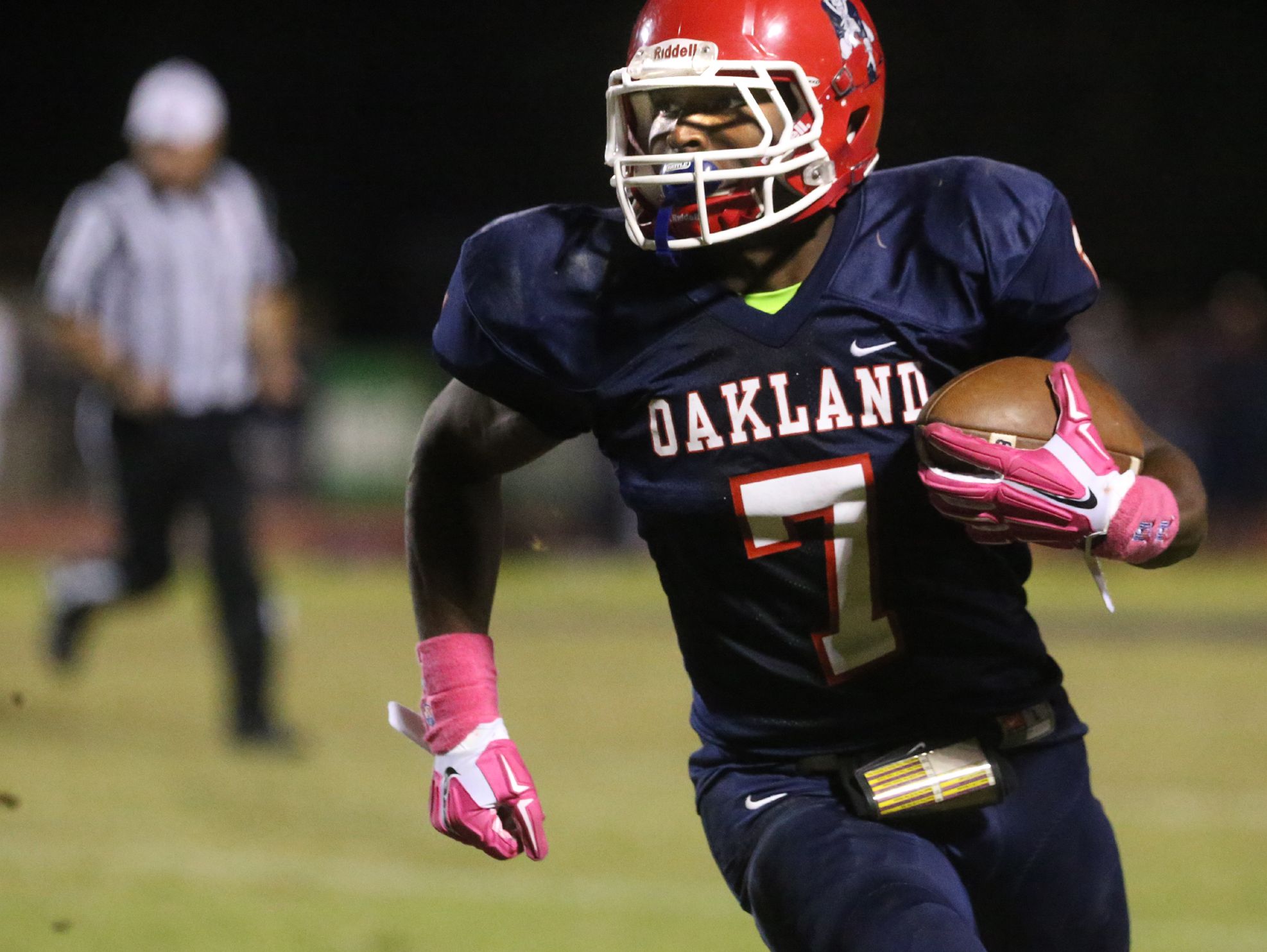 Jacoby Stevens, 5-star prospect and the top rated athlete on Touchdown Alabama was committed to LSU from September of 2015 to November of 2015 before opening back up his recruitment, still including the Tigers no matter what, even with Alabama and Georgia at points seeming to be leaders, but Stevens says that this time, "this is it". He has shut down his recruitment and is 100 percent LSU.
Today at Oakland High School in Murfeesboro, TN in front of friends and family, he pulled the trigger and committed to the Tigers over Alabama, Auburn and Georgia.
The 6'2″, 200 pound athlete has a versatile frame that could see immediate impact at the safety spot in Baton Rouge and could add some good depth to a young receiving core. His instinctivness, speed and awareness scream safety at the next level though, which is likely where he will play in in Death Valley but playing both ways could certainly be an option.
Stevens is the nineteenth commitment in the 2017 class and becomes the third player listed as an athlete, joining 4-star in-state prospect Patrick Queen from Livonia and 3-star fellow in-state prospect Jontre Kirkland of Lutcher. If his future indeed is at defensive back, he is the third commit joining 4-star safety, Grant Delpit and 4-star Texas cornerback, Kary Vincent.
The commitment of Jacoby Stevens should undoubtedly help LSU move up the recruiting rankings once again and put them in contention for another top five or ten class.
Justin Wagner is the Lead Recruiting Analyst for Touchdown Alabama. You can follow him on Twitter at @jwag718.