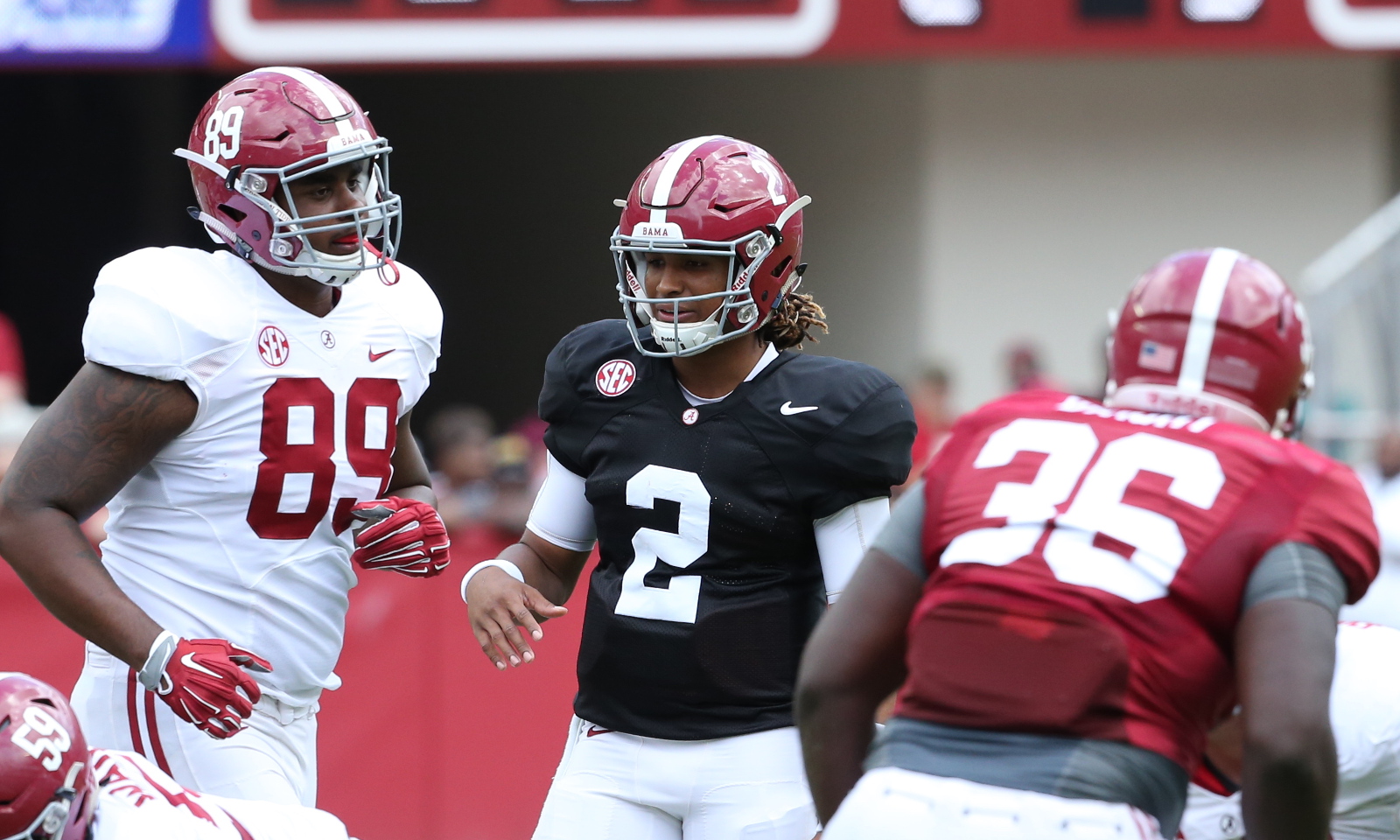 On yesterday, it was reported that true freshman quarterback Jalen Hurts of Channelview, Texas was expected to be named the starting quarterback by Coach Nick Saban per sources. Hurts, by all accounts has showed tremendous upside and promise since the moment he arrived on campus in January.
Our report, while confirmed by numerous sources close to the team, has not been confirmed by members of the Alabama football staff. Coach Saban, who has been the coach for Alabama since 2007 has not named a starting quarterback in a battle since 2009 with Greg McElroy and Star Jackson prior to game one — is not expected to make this announcement any time soon.
Hurts, to his credit has done his part in winning over many players on the team as well as members of the coaching staff. He has pushed returning quarterbacks Cooper Bateman, Blake Barnett (those squarely in the mix) to the brink with many believing Hurts to have outperformed all up to this point.
As mentioned before, if Hurts is indeed named the starting quarterback, it will be Coach Saban's first and the first for the Tide in over 30 years when Vince Sutton started in 1984 under Ray Perkins. Again, there is no timetable for an announcement, and I would not expect one any time soon publicly, but it is my belief based on reliable sources that Hurts will be the starter for Alabama.
Stephen M. Smith is a senior analyst and columnist for Touchdown Alabama Magazine.  You can "like" him on Facebook or "follow" him on Twitter, via @Smsmith_TDALMag.