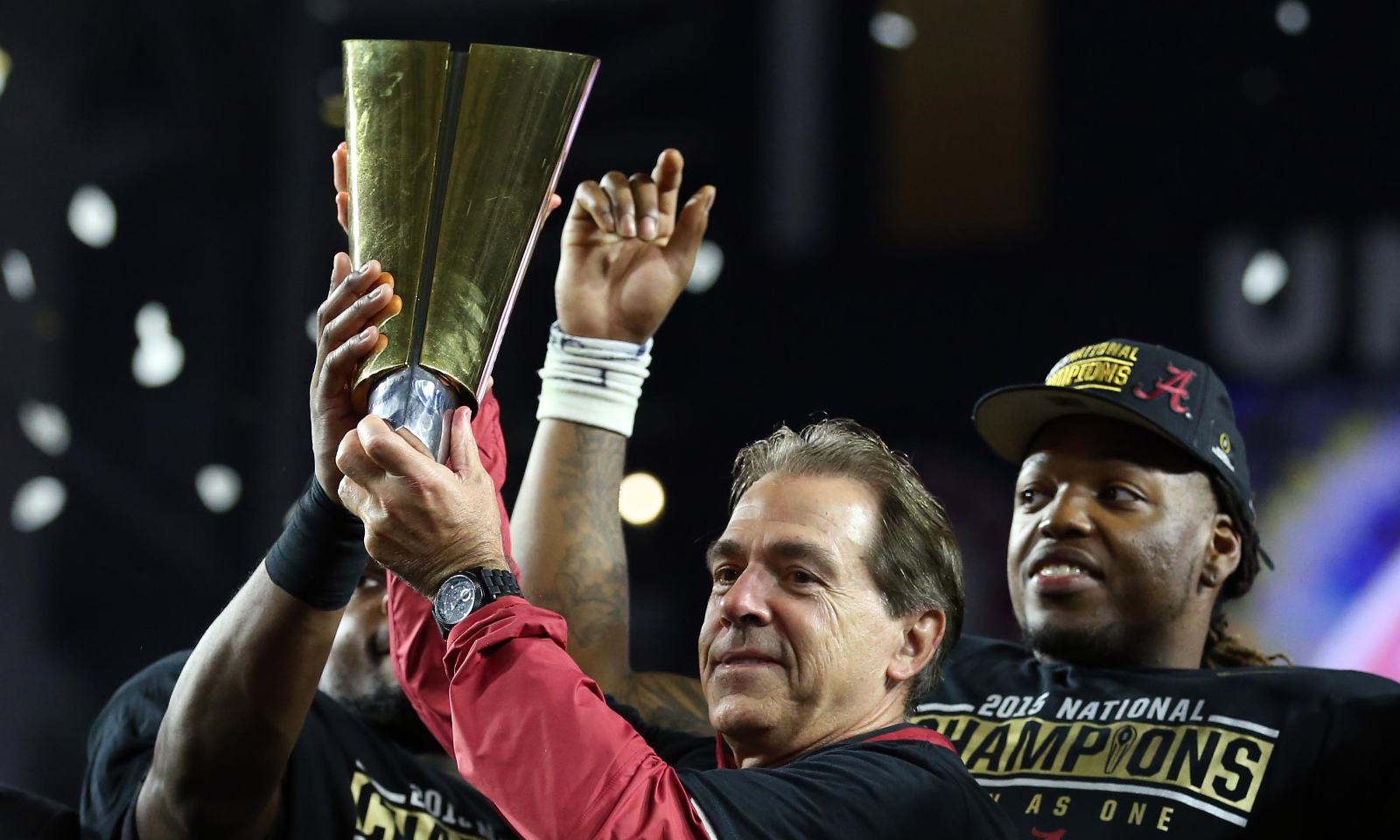 Alabama. Clemson. Ohio State. Washington.
Four teams remain in the hunt for a national championship. The College Football Playoff committee announced the field for the 2016 bracket on Sunday afternoon. After a fun championship weekend, there were plenty of questions about who would make it but all the answers were revealed on ESPN.
The Crimson Tide knew their spot as the top seed after winning their third consecutive SEC Championship. Alabama currently sits at 13-0 and has been number one in the committee's rankings every week. Nick Saban's team will be trying to win back-to-back national titles for the second time this decade.
Alabama will be back in Atlanta on New Year's Eve when they play Washington in the Peach Bowl in their semifinal matchup.
Washington grabbed the fourth spot, just beating out Penn State, after beating Colorado in the PAC 12 Championship Game. The Huskies finished 12-1 and managed to slide into the final four despite having the one of the easiest non-conference schedules in the country (ranked 127th according to ESPN). It will be the first time head coach Chris Peterson (former Boise State head coach) will play for a national title.
Clemson was the only other team that did not have to sweat it out on selection day. The Tigers were given the two seed after beating Virginia Tech in the ACC Championship. Dabo Swinney's squad will be looking for a second chance at Alabama after losing in an instant classic in the 2015 National Championship. The Tigers finished the season 12-1 and will play against Ohio State in the Fiesta Bowl.
Ohio State finished the season at 11-1 without a conference championship but there was not much doubt that they would make the final four. Despite being beaten by Penn State, who now sits on the outside, the Buckeyes completed their season with a win over Michigan. Their body of work was enough for the committee to keep them in the field.
Caleb Turrentine is a columnist and contributor at Touchdown Alabama Magazine. He also does work for Alabama's team page at Bleacher Report. Follow him on Twitter, @CalebTurrentine.