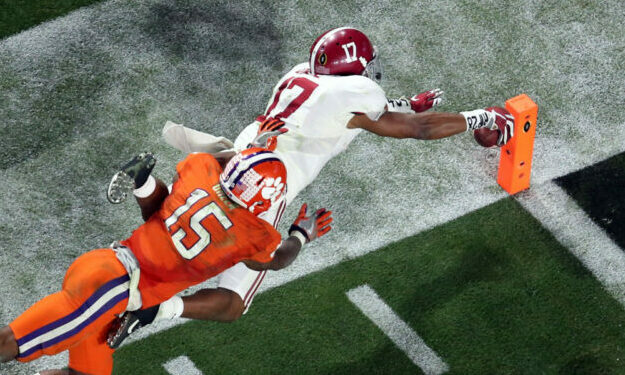 With less than three weeks until the College Football Playoff kicks off, we have prepared the best preview you will find. Every other day, we will put out an article that takes a look at each part of all four teams in the playoff. As we count down the days until kickoff, everything from strength of schedule to the X-factors will be analyzed before we cap the preview with a prediction of what will happen in this year's final four.
Alabama is currently a big favor against Washington in the Peach Bowl but the Huskies biggest strength may be the Crimson Tide's biggest weakness. Ohio State and Clemson are expected to give us one of the best matchups that we have seen since the playoff era started.
As each article is posted, I will rank the teams 1 to 4 based off who has had the best season in that section of the game. For instance, if I ranked the rushing defenses Washington, Clemson, Alabama and Ohio State, then that would say that Washington has the best rushing defense of the four and Ohio State has the worst (which is obviously not how they will be ranked.)
The only exception to the ranking system will be on December 16th. I will be posting Q&A conversations that I had with a beat writer from each of the other three teams in the rankings.
So find out which days you are most looking forward to and mark them down on your calendars. In one month, we will know who the 2016 college football national champion is.
Schedule
(due to some unfortunate circumstances, the schedule has been updated)
Passing Offenses
Rushing Offenses 
Passing Defenses
Rushing Defenses
Special Teams
X-Factors 
Predictions 
CFP Semifinals – Saturday, December 31st
National Championship – Monday, January 9th
Caleb Turrentine is a columnist and contributor at Touchdown Alabama Magazine. He also does work for Alabama's team page at Bleacher Report. Follow him on Twitter, @CalebTurrentine.