Alabama Football News
Run "Daboll" more: Will the first year OC utilize his players skill sets correctly?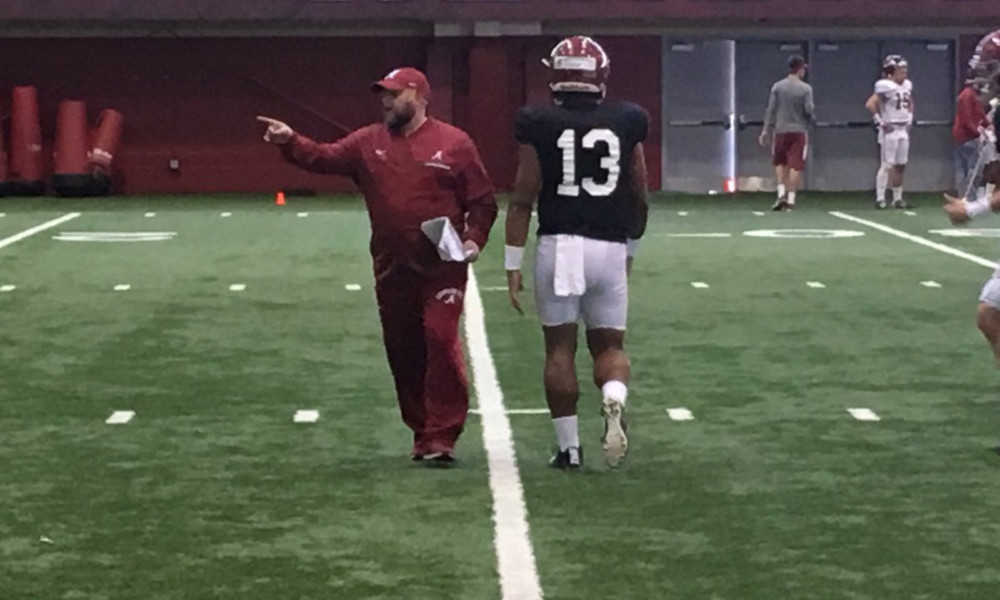 Run. Run. Run. Play action to Calvin Ridley. Run some more…OK, lets throw now.
This is Nick Saban's style of football. Old school football. Now that the girdiron game has evolved so much with bigger, stronger and faster athletes, will first-year offensive coordinator Brian Daboll use the talent he has correctly to put guys in a good position to make big plays?
Lane Kiffin. Sounds familiar to you, right? You would all have to agree that he is a Mike Leach 2.0. Kiffin put a lot of points on the scoreboard spreading it out to every receiver, but he failed to realize that not using your players correctly and moving too much away from a set gameplan can cost the team in marquee games.
Since Daboll is coming from the National Football League and was under the Erhardt-Perkins system, Alabama fans may have to be introduced to something fresh and see how it all pans out on the field. Technically, the system is set up to where the offensive coordinator runs a variety of formations that defensive coordinators aren't expecting when in all actuality, they are running a simple play.
However, Daboll will have to make sure his players thrive in the system if he decides to use it in Tuscaloosa.
At times during the Kiffin era, Saban would get in his ear about not running the football to milk the clock down when the team was up by a huge margin. Though one would not desire to see Daboll in a similar situation, Saban mentioned his first presser of spring ball that he wants to continue having a steady balance on offense.
When you have a roster littered with talent and an athletic quarterback in Jalen Hurts, it's easy to get excited and assume that anyone can use them correctly. Nevertheless, this task is easier said than done under the eyes of Saban. The slightest form of inconsistency can result in heartache for a program and for a coordinator in particular, it could cost him his job.
As spring practice continues, Daboll has made it a priority to focus on details. With the team's first scrimmage scheduled for Saturday, both Daboll and Saban expect to improve Hurts as a passer. Once he sets all figures in place and gets them involved, Alabama fans can bet that Daboll will make his boss happy and be in Tuscaloosa for the long run.
Michael Cannady is a contributor for Touchdown Alabama Magazine. You can like him on Facebook or follow him on Twitter, via @mike_can21