Recruiting
Christian Williams: Could he be the next Crimson Tide Cornerback Star?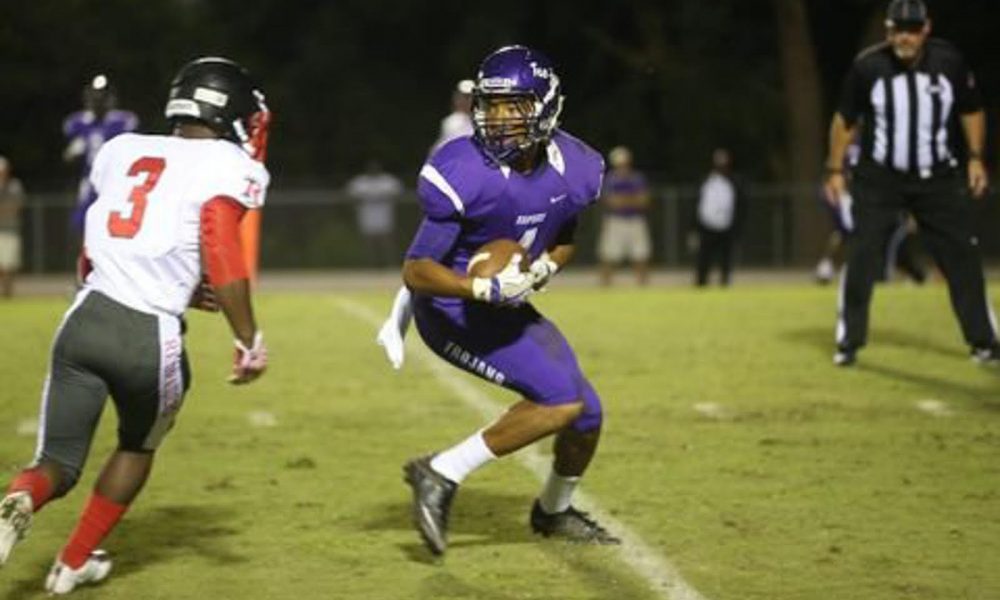 DAPHNE, AL
Javier Arenas, Marlon Humphrey, George Teague. When Alabama fans hear these names, they think of legendary dynamic Alabama cornerbacks over the last 20 years. The next one will probably come from right here in-state. There is a town near the Mobile Bay that has produced state championship teams and big time division-1 players.  Some of have gone to Alabama, have won national championships there, and have gone on to the NFL.
In Tuscaloosa, there is a coach who used to play defensive back in college at Kent State University. That coach has gone on to win five national championships at two different schools, has been called a defensive mastermind, and has been in talks of being labeled as one of the greatest coaches of all time. That same coach normally has one of the best defenses in the country every collegiate football season.
Back in that little town by the bay Daphne, Alabama, is a corner that as an incoming junior who already has offers from the likes of Jacksonville State, Memphis, Arizona, and Michigan. Yes, the Wolverines want him already. His name is Christian Williams and he is a young man who carries himself in a role already like he is about to graduate after this upcoming season. However, Williams will only be a junior when the first whistle blows this fall.
What to say about Christian Williams? The iron man player who plays Corner and wide receiver does everything right. If he is on offense, he runs concise routes as carefully as a construction worker running crane operations. He has hands that attract the ball with what can only be called magnetism; the ball is just attracted to his hands and becomes attached. The same can be said when he is playing zone defense as a cornerback and he hones in on the ball like it has a tracking device.
His skill set on defense is not just limited to his ability to catch the ball and stay in his lane reading the eyes of the quarterback like a computer reads code. He hits and he hits with tenacity. Think of him hitting you like a Zamboni would if it had a v-8 engine under its hood.
There is a reason a school like Michigan is looking at him. He can simply do it all. He is dynamic, he is athletic, and he is so intelligent in his role on the field, it is hard to accurately describe in words. While he does not have an offer from Alabama yet, do not be surprised if he shows up on their radar. Williams is the type of player that Coach Saban likes to have on his team. He was, after all, a corner himself. Let us hope that Williams gets offered soon. His hudl page is impressive. https://www.hudl.com/profile/7504415/christian-williams
Ty Pulliam is a recruiting analyst and contributing writer for Touchdown Alabama Magazine. You can follow him on Twitter @TDAlabamamagTy.