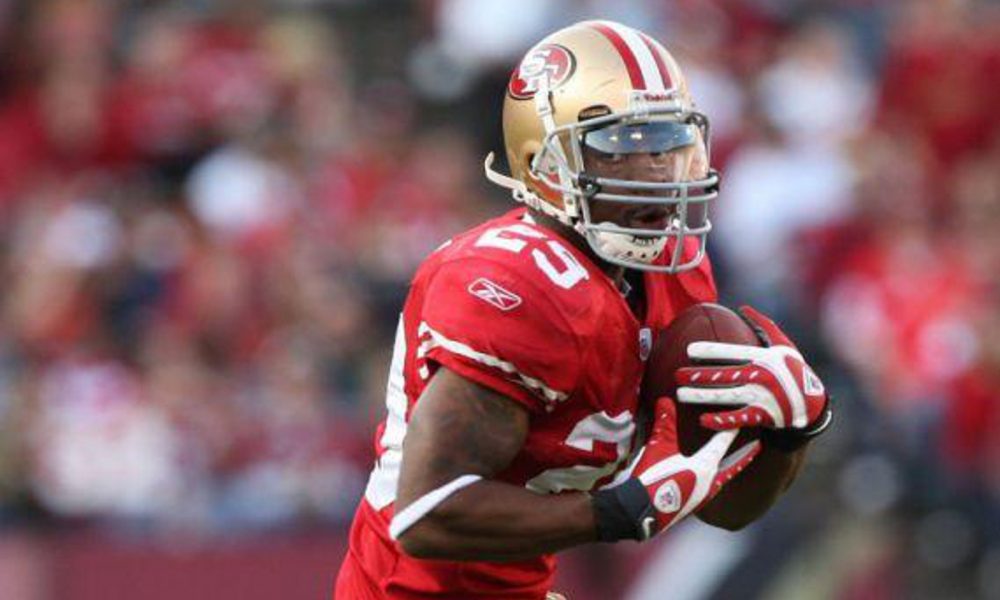 Shiny trophies and accolades compel fans to remember names like Mark Ingram, Trent Richardson, Eddie Lacy, T.J. Yeldon and Derrick Henry. These were players that achieved either a Heisman Trophy, Doak Walker Award, All-American status or just something worth mentioning. A special title comes with being a running back at the University of Alabama, and though he won neither a conference nor national championship, he started the dog mentality.
Exaggeration would cause us to think this game carried the same conditions at the 1967 Iron Bowl that featured ex-Crimson Tide quarterback Kenneth Stabler's "Run In Mud," however, Alabama's 2008 meeting with Auburn was battled on a soggy field at Bryant-Denny Stadium. While legendary coach Paul W. Bryant posted the longest winning streak against the Tigers (19-6), the rivalry became competitive until Auburn landed Tommy Tuberville as its head coach in 1999. Tiger fans grew with pride in 2002, as its team ripped off six straight wins over the Tide – including three at Tuscaloosa during the 2002, 2004 and 2006 seasons.
On a dreary Saturday in November of 2008, Alabama made a statement.
Under second-year coach Nick Saban, the Tide dominated Auburn. With his shirt resembling chalk dissolving in the street after a game of hopscotch, Glenn Coffee took it personal to shut his in-state rival off the scoreboard. Upon the game's end, he finished with 144 yards rushing and a touchdown on 20 carries.
Alabama earned a 36-0 victory and secured its first SEC West crown.
"That will forever be one of my favorite memories," Coffee said. "To shut them out and win like we did, I felt like we got our dignity back. I felt like Alabama football had returned."
So what about his messed up jersey?
"I actually thought it was cool," he said laughing. "I thought I had cake batter on it."
Before pursuing the National Football League and serving in the U.S. Army, Coffee was one of the building blocks to start an unprecedented run that Saban has been on at Alabama. His arrival to Tuscaloosa in 2005 came with Mike Shula running the show, but Coffee would quickly recognize a difference between Saban and Shula – even though he appreciated Shula.
"There was just a different vibe with Coach Saban," Coffee said.
"And we bought into his system in the first season, it's just that we needed to learn a little more. When we started winning and especially up into the SEC title game in 2008, our confidence really started to grow."
Pitfalls to both Florida and Utah humbled the Tide to end the season, with the loss to the Gators hindering Alabama from playing for a BCS National Championship. Coffee left for the NFL Draft after posting 1,383 rushing yards and 10 touchdowns, but his teachings, character and mindset carried over into the following year. Behind Coffee, Mark Ingram was just a talented freshman. When he left, the Michigan native had to become the man in the Tide's locker room.
Ingram took the torch from Coffee and mapped out his own path, to a tune of 1,658 rushing yards and 17 touchdowns on 271 carries. He would become the first player in school history to win a Heisman Trophy, along with guiding the program to both an SEC and a national title in 2009.
"To be honest, I was surprised when we won the SEC championship," Coffee said. "I did not think we had the team to win it that year, but I knew Mark could carry on at running back."
Wide receiver, defensive back, linebacker and running back are four position groups that are heavily recruited at Alabama, and per Coffee, the rusher is expected to put the team on his back.
"In the running back room, it was less talk and more action when I was there," he said. "You have to have that dog in you and Mark helped carry it on. At Alabama, we were about defense, running the football and have the quarterback manage the game. During that time, there was a lot on your shoulders if you were a running back."
Should he have returned for the '09 season, the Heisman probably would have been split between Coffee and Ingram; nevertheless, he did watch the 2010 Rose Bowl for the national championship between the Tide and Texas Longhorns in Pasadena, Calif. Although quarterback Greg McElroy was limited, both Ingram and Richardson went over 100 yards rushing. Alabama's defense knocked Colt McCoy out the game early, and linebacker Eryk Anders came through with a strip sack of backup Garrett Gilbert to secure a 37-21 win.
"At that moment, I knew Bama was here to stay," Coffee said. "Traditionally, I have always seen Alabama just maul its opponent and to see how we got back to that was refreshing. To say that I had a part in building to this run is cool and it's definitely something I will tell my children."
He may be a man of few words, but Coffee is also a man of service.
Following his retirement from the NFL (San Francisco 49ers) before the 2010 season, the 2008 first team All-SEC rusher returned to Alabama to finish his degree in community affairs and pursue graduate school.
He would later enlist in the U.S. Army in February of 2013.
After graduating from United States Army Airborne School in June of 2013, Coffee trained as a paratrooper and reach the Rank of Specialist (E4) — serving an as infantryman. Believing that God had called him to something bigger than football, Coffee said many things led to his military decision.
"First off, as an able-bodied man, I wanted to serve my country," he said.
"I am thankful for everything I learned in the Army. The military taught me what it is to be part of a team, a different team. In athletics, you are playing for wins and championships. But in the military, it's a lot different. You are trying to save lives and that takes a different kind of focus and determination. Just to know I did my part to serve makes me very thankful."
The willingness to be there for people (whether in football or Army) was instilled in Coffee from both his parents and also, Nick Saban. When it comes to the Tide's head man, who enters his 11th season in the fall, his first 1,000-yard back at Alabama said he always loved his players.
"Coach Saban believed in us," Coffee said. "He never bashed us no matter what happened."
A return to pro football is in the works the 30-year-old, and he's taken the opportunity to train with someone he considers a close friend, UA alumnus Johnny Jackson. Jackson, co-founder of Jackson-Duffy Performance Institute or JDPI, was a strength and conditioning intern on Saban's coaching staff during Coffee's final season in 2008. In talking with Jackson about Coffee on last week, he said the former Tide running back is close to the perfect athlete on and off the field.
"I really love the way Glenn carries himself," Jackson said.
"I build friendships on different levels with a lot of guys who come to this gym. Some of these guys grow on me in different ways, and with Glenn Coffee, that guy just grew into being like my best friend and brother. When he speaks, he's earned that right to have you listen to him."
Coffee and Jackson chose different paths, but Saban's process speaks through both.
"If you believe in yourself, anything is possible," Coffee said.
"Johnny wanted to be a part of Alabama football and when he and Tide split ways, he took the Saban mindset and brought it to his own business. The Process is no joke. It is legit and you can see it in Johnny's work ethic."
Seeing the chance of multiple Pro Bowls, NFL All-Pro selections and maybe a Super Bowl run, they may be a number of trainers that wouldn't mind assisting Coffee. But for him, being back with Jackson means more than just work. He knows Jackson has his best interest at heart.
"We piggy back off each well," Coffee said. "I am so happy to be back with him again."
As far as choosing an NFL team to play for, climate plays a role with Coffee.
"Just don't send me anywhere that's too cold," he said jokingly. "I wouldn't mind playing in California, Florida or Atlanta, but for real though, I just want to ball and have fun."
Stephen M. Smith is a managing editor and senior writer for Touchdown Alabama Magazine.  You can "like" him on Facebook or "follow" him on Twitter, via @Smsmith_TDALMag.