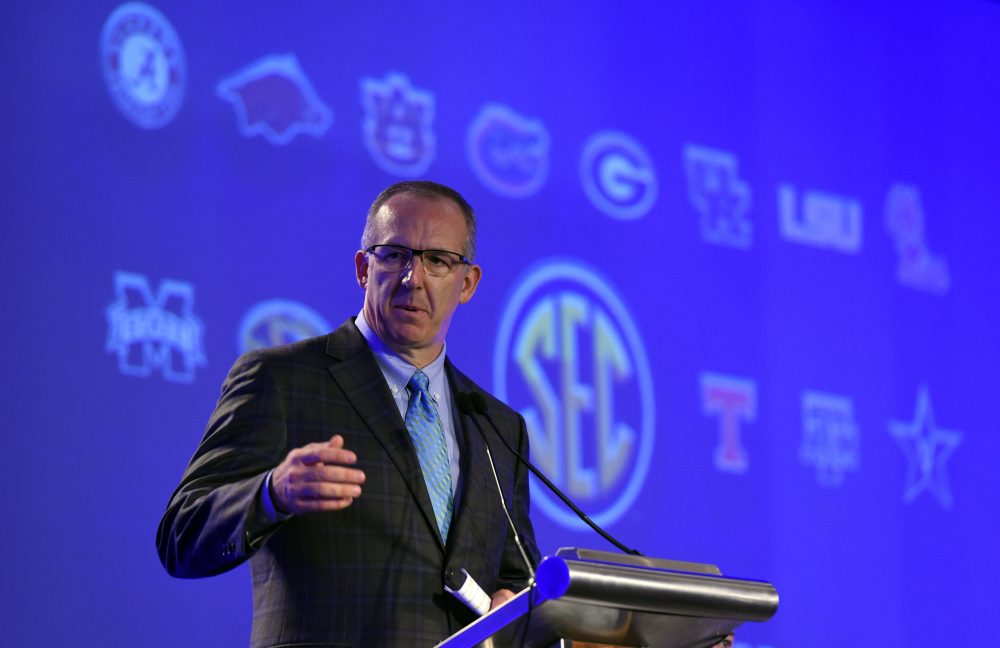 The Southeastern conference has change its stance on graduate transfer. The league will no longer force graduating players that decide to transfer to another SEC school to sit out for a year.
SEC officials voted on the new rule on Friday, according to college football insider, Brett McMurphy.
SEC grad transfers no longer must sit out a year when transferring to another league school, SEC presidents voted today. Previously, SEC required grad transfers to sit out a year when transferring to another SEC school

— Brett McMurphy (@Brett_McMurphy) June 1, 2018
This rule could have some impact on Alabama graduate transfer, Brandon Kennedy, who could now transfer inside of the conference without sitting out a year. The Crimson Tide could be on the other side of this equation in the future with their continued dominance inside the conference.