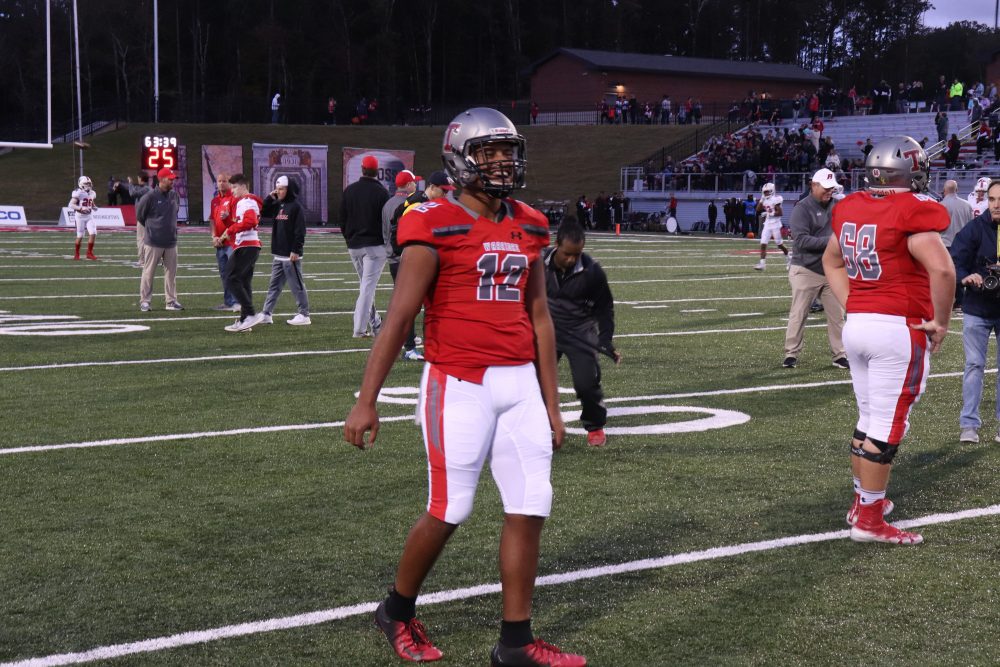 Alabama's 2019 quarterback commits, Taulia Tagovailoa and Paul Tyson, put on a show on Friday night.
Tyson showed off his big arm by going 14-of-23 for 275 yards passing and three touchdowns. His fourth score came on the ground. Tagovailoa had to deal with a struggling offensive line but was able to show that he can make plays on the run. He finished the game with 256 passing yards and two touchdowns. He also added 152 yards on the ground.
Hewitt-Trussville jumped out to a 28-0 lead on the backs of Tyson and their explosive playmakers. Tagovailoa and the Warriors knew they had to tweak their game plan to get back in the game. The biggest tweak that opened their offense up was using the aggressiveness of the Huskies defensive front against them by relying on Tagovailoa's leg with a run-pass option.
Tagovailoa was able to bring the Warriors back and lead them to a 63-49 win. Many recruiting evaluators deem Tagovailoa a pro-style quarterback, but his performance Friday night showed that he can also be a dual-threat. Although, Thompson's offensive line faced some struggles; Tagovailoa avoided many sacks and was able to throw some good passes while escaping pressure.
Tyson also showed that he has the potential to be a great quarterback at the next level. He used his offensive weapons to his advantage and showed he can make a wide array of throws. He might not have the speed that Tagovailoa has but he can run when he needs to and uses his 6-feet-4-inches frame to be a load, especially in the red zone.
Alabama's quarterback future looks very bright.