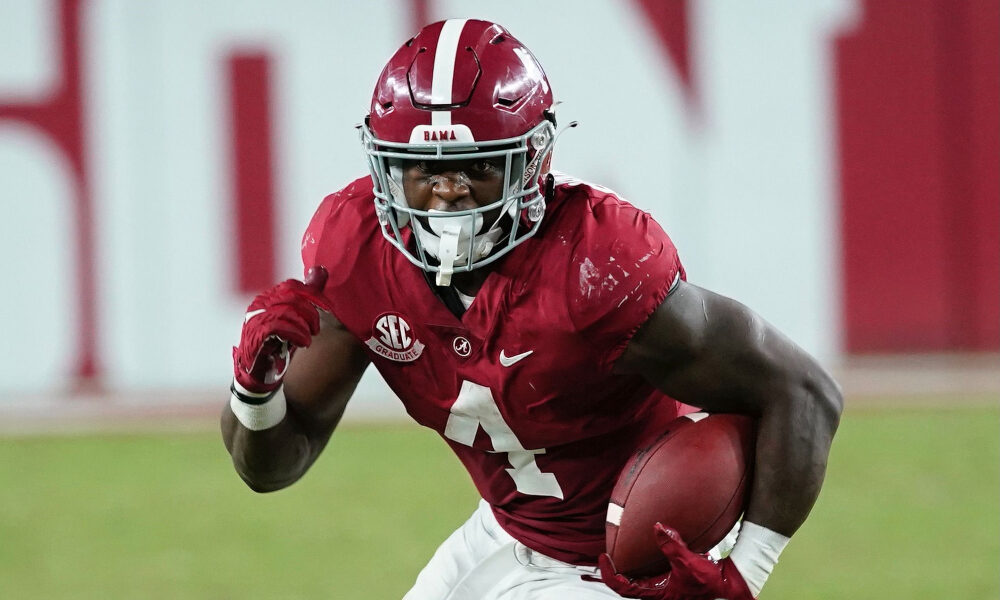 Alabama football will look to pick up another win against New Mexico State Saturday.
Kickoff is set for 11 a.m. CST. The game will be broadcast live on ESPN.
The staff at Touchdown Alabama provide their predictions and analysis of the game.
Alabama  48 – New Mexico State 3

Key Insight: "This is game is not important for national attention, but it means something for Alabama to go an establish an identity. Offense and defense must gel together today and prove it's one of the best teams in college football. N. Mexico State will get a field goal, but I think the Crimson Tide produces a complete game."

Alabama 59 – New Mexico State 10

Key Insight: "Alabama football will have an opportunity to show its dominance against New Mexico State. The Aggies have not had much success stopping the offenses they have faced this season and will have trouble stopping Bryce Young and company. Alabama's secondary could be tested today as the Aggies like to air it out. The last time Alabama faced a capable passing offense, it gave up three touchdowns to Tennessee. This will be a good opportunity for them to clear up some communication issues. Alabama's younger guys should get an opportunity to play.

Alabama 55  – New Mexico State 10

Key Insight: "Simply put, today's game won't be close. But Alabama needs to come out of the gates firing on both sides of the football and show that last week was a fluke offensively and that this will be what the defense looks like for the remainders of the season. It'll also be a good opportunity for the Crimson Tide's young players to get useful game reps especially with how the team has been piling up injuries"