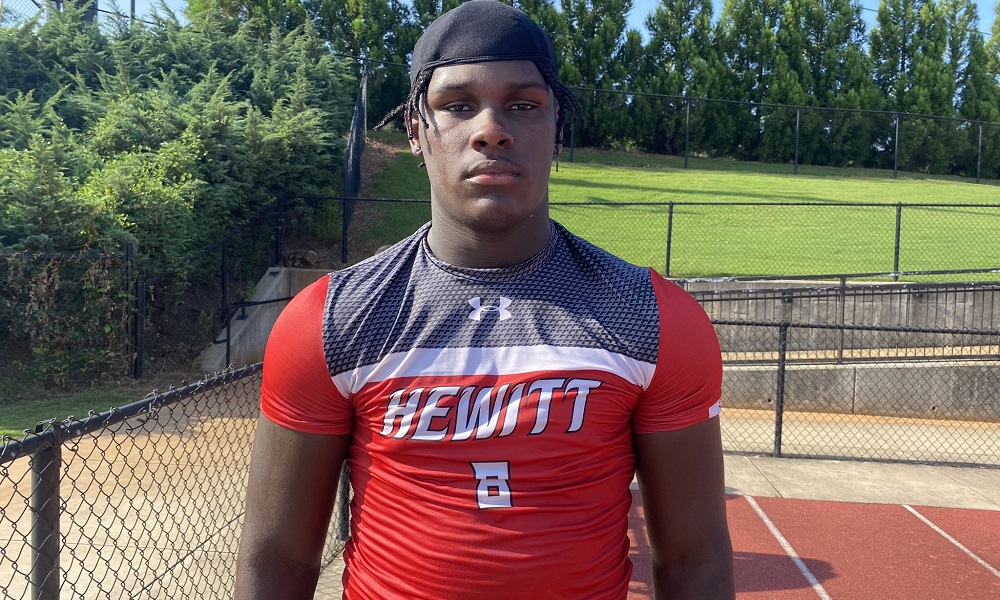 Alabama football extended offers to several in-state recruits Saturday.
Here is a roundup of who received an offer from the Crimson Tide.
Hunter Osborne – 4-Star DE (2023)
Osborne attends Hewitt-Trussville High School in Trussville, Alabama. The 6-foot-4, 260 pounder holds more than 40 D1 offers.  The junior is a long prospect who plays well in space.
Wilkin Formby – OL (2023)
Formby attends Northridge High School in Tuscaloosa. He currently stands at 6-foot-8 and weighs approximately 300 pounds. Formby carries his weight really well and possesses great mobility.
Travaris Banks – DB (2024)
Travaris Banks is new on the recruiting scene and Alabama's offer is his second. He attends Northridge High School as well. The 2024 prospect is an all-around athlete who is projected to be a defensive back at the next level. His sophomore season was filled with big plays on the offensive and defensive side of the football.
Mario Craver – WR (2024)
Craver is a product of Clay-Chalkville High School in Pinson, Alabama. He holds five D1 offers, including offers from Auburn and Mississippi State. The 5-foot-10, 165 pounder possesses elite speed and is dangerous with the football in his hands after the catch.
Jaylen Mbakwe – ATH (2024)
Mbakwe and Craver are teammates at Clay-Chalkville High School. The 6-foot, 168-pounder is going to be listed as an athlete because he could be an offensive or defensive player at the next level. The Cougars allows his play-making ability to shine at wide receiver, defensive back and on special teams. He has a PR of 10.76 in the 100-meter dash.
Anthony Rodgers – 4-Star RB (2025)
Rodgers is an early favorite to be the top back in his class. The Pike Road High School product possesses a naturally muscular build at 5-foot-8 and 180 pounds. He is an explosive running back, who runs with great balance.