Alabama Football News
Lane Kiffin includes Nick Saban in jab at Jimbo Fisher after Ole Miss beat Texas A&M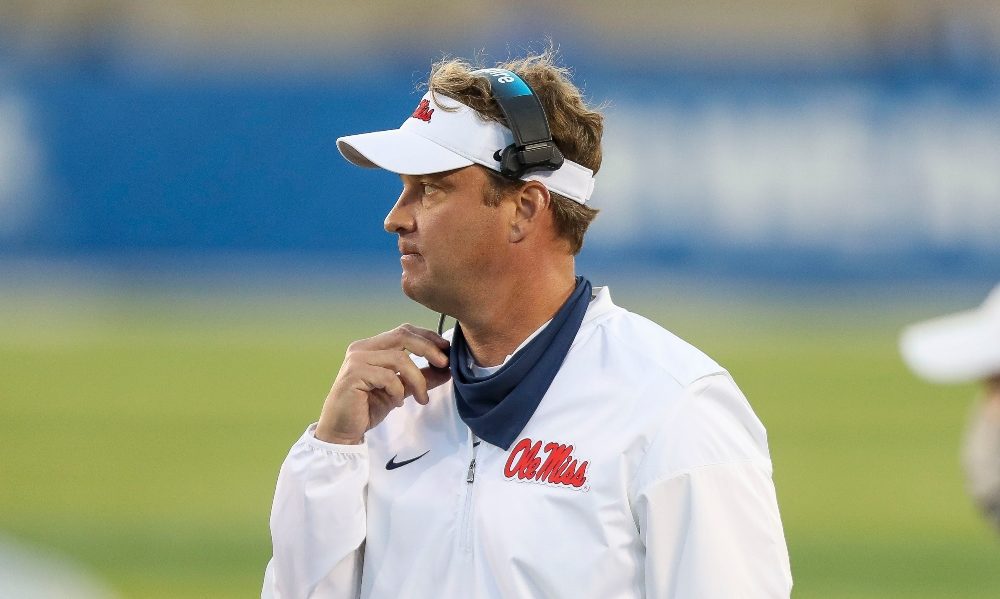 Lane Kiffin had plenty to joke about after Ole Miss defeated Texas A&M 31-28 Saturday.
Kiffin opened his post-game press conference by referencing Nick Saban and Jimbo Fisher's off-season drama.
"I want to wait on Jimbo," Kiffin said. "See what he has to say. See if he calls me and Saban clowns."
Fisher referred to Saban and Kiffin's remarks about the Aggies 2022 recruiting class  as 'clown acts' during the off-season. Kiffin said he took those remarks personally.
"I don't do coachspeak," said Kiffin. "Most coaches would say no. But when someone attacks you personally and calls you and your buddy coach Saban both clowns, you take that personal."
Kiffin's post-game remarks also included a joker reference.
"Maybe Jimbo has a Joker outfit for me."

Lane Kiffin interviews never disappoint 😂 @SECNetwork pic.twitter.com/eeWsf6I332

— ESPN College Football (@ESPNCFB) October 30, 2022