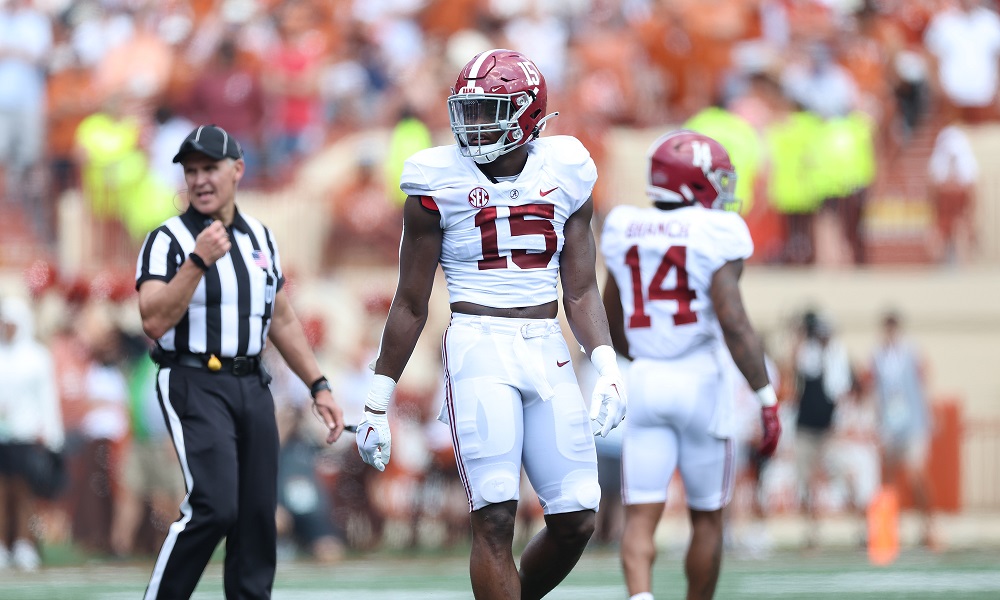 A pair of Alabama football players were named to the ESPN's College Football's Way-Too-Early 2023 All-America Team.
Both Kool-Aid McKinstry and Dallas Turner made the All-America team. The duo was part of the Crimson Tide's 2021 recruiting class, and both are true sophomores. McKinstry and Turner were starters on Alabama's defense during the 2022 football season.
ESPN had this to say about Dallas Turner:
Playing opposite Will Anderson Jr. a year ago, Turner was primed for a big year. His numbers weren't what he or anybody at Alabama expected, but there's no denying his game-changing ability. The 6-4, 240-pound Turner has 18 tackles for loss in his first two seasons and is versatile enough to move around and wreak havoc no matter where he lines up. Entering his second season as a full-time starter, Turner has the kind of flexibility Nick Saban loves in his outside linebackers.
ESPN had this to say about McKinstry:
From his first career start in the second game he ever played at Alabama, McKinstry has just gotten better and more seasoned, and now enters his junior season as one of college football's best cornerbacks. The 6-1, 188-pound McKinstry had a team-high 15 pass breakups last season and provides the kind of skill and experience that Saban has had at cornerback on some of his more dominant defenses. McKinstry is also one of the more accomplished punt-return specialists in the country.