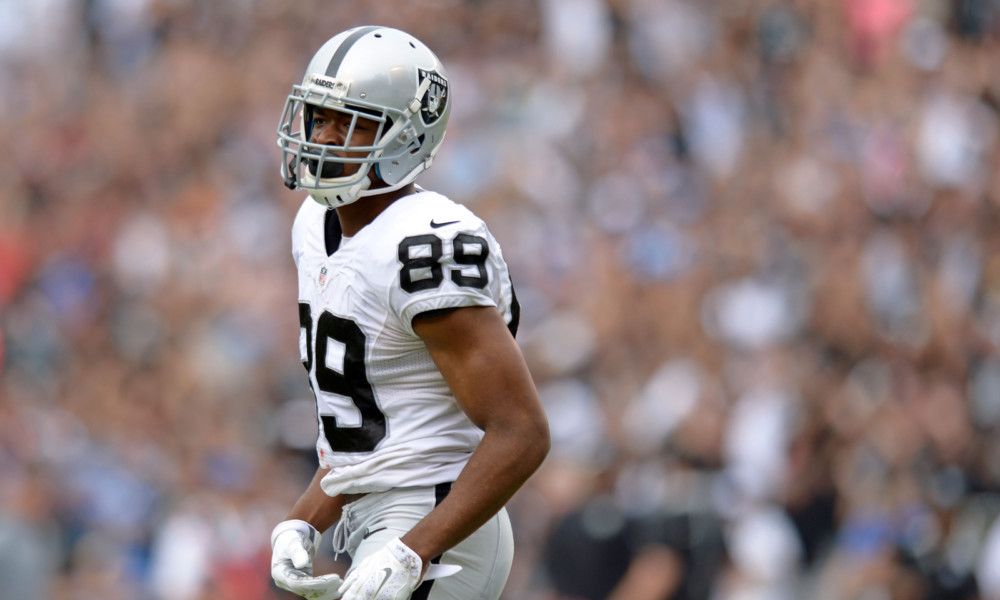 Week 8: 9 targets, 5 catches, 46 yards, 1 carry, 2 yards, 4 fantasy points
Season (per game): 8.4 targets, 5.4 catches, 80.7 yards, 0.4 touchdown, 9.7 fantasy points
Amari Cooper has shown great skills in his first year in the NFL but fantasy owners have continued to be frustrated with his inconsistent production. In seven games this season, Cooper has surpassed 100 yards three times and surpassed 10 fantasy points four times. However, he has also only gotten four points in three other games.
To be fair to Cooper, those three games were against some of the league's best defenses – Cincinnati, Denver, New York Jets. The Raiders still have to play the Broncos one more time and will play the NFL's third best pass defense in Tennessee in week 12. The other seven opponents on the schedule average rank is 18th. So Cooper will be able to face defenses that he can burn.
Last week, Cooper was often on Revis Island on Sunday but still managed five receptions. He was still second on the team in targets behind Michael Crabtree. He has proven himself as a playmaker and the Raiders are trying to get him the ball as often as possible. The problem is other teams know that is the plan.
Cooper got his second carry of the season against the Jets and could only manage two yards. It would not surprise anyone if he got more chances on sweeps and screens as defenses begin to shade toward his side of the field. Cooper is still an easy start in any fantasy league, especially PPR leagues.
In week nine, the Raiders will travel to Pittsburgh to face the 7th worst defense against the pass. They have allowed a wide receiver touchdown in four of their last five games. However, they have shown significant improvement in recent weeks. If it wasn't for a late A.J. Green touchdown last week, they would not have allowed a receiver to surpass 10 fantasy points.
Cooper will be seeing plenty of looks from Derek Carr this week and could end with more touches than Michael Crabtree. If you own Amari Cooper in your league, it wouldn't hurt to root for a shootout in Pittsburgh on Sunday.
TDAM Prediction: 12 targets, 8 receptions, 101 yards, 0 touchdown, 10 fantasy points
Caleb Turrentine is a contributor at Touchdown Alabama Magazine. Follow him on Twitter, @CalebTurrentine.