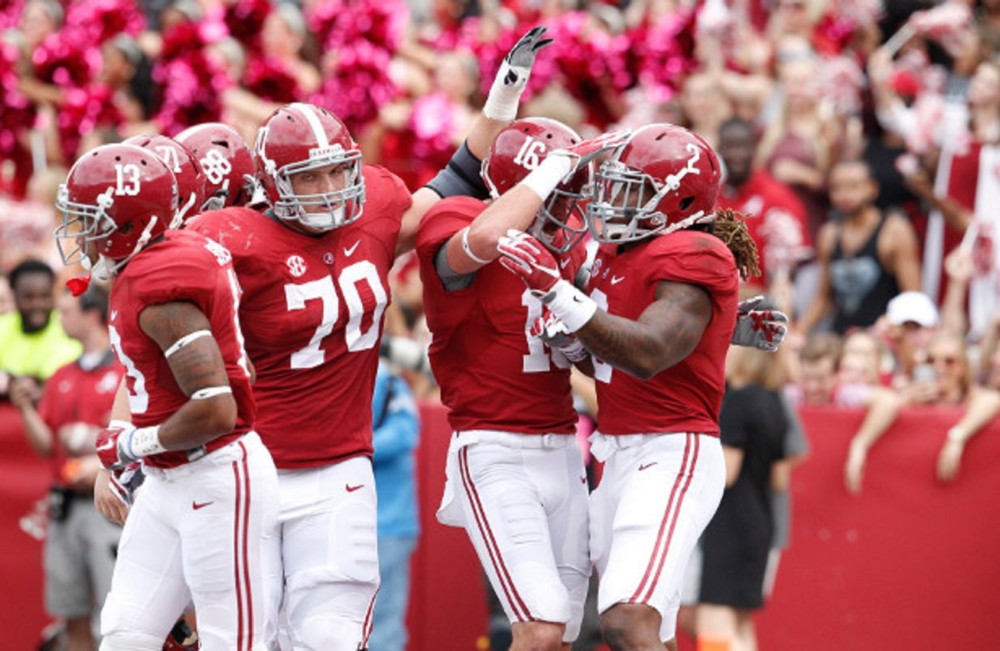 Alabama running back Derrick Henry was awarded another trophy on Thursday night in Atlanta. After winning the SEC Offensive Player of the Year on Wednesday, the junior running back was given a national award by the Walter Camp Football Foundation. He is the first player in Alabama's history to win the award.
"The Walter Camp Trophy is awarded to the outstanding player of the year who has exemplified the qualities of self-discipline, unselfish team play, desire to excel, mature judgement and respect for leadership. He must be a dedicated competitor who has made effective use of his athletic talent to enhance the great American game of college football. His standout performance on the playing field must be accompanied by an equally strong effort to contribute to the betterment of the life of all his fellow human beings. He must exhibit an awareness of the need to fulfill his role as a leader. He must espouse the ideals adhered to by Walter Camp, the "Father of American Football." – Walter Camp Football Foundation
Past award winners have included Heisman Trophy winners Marcus Mariota, Jameis Winston and Cam Newton. Henry is the first running back to win the award since 2007 since Darren McFadden of Arkansas.
Ryan Kelly also won his third award of the week on Thursday night. He was given the SEC Scholar-Athlete of the year on Wednesday and was awarded with the Rimington Trophy in Atlanta, honoring the nation's best center. Kelly was on the watch list all season and helped hold together an offensive line that has led the way for Henry's Heisman campaign.
More players are up for awards in Atlanta at the College Football Awards which is currently airing on ESPN.
Caleb Turrentine is a contributor at Touchdown Alabama Magazine. Follow him on Twitter, @CalebTurrentine.