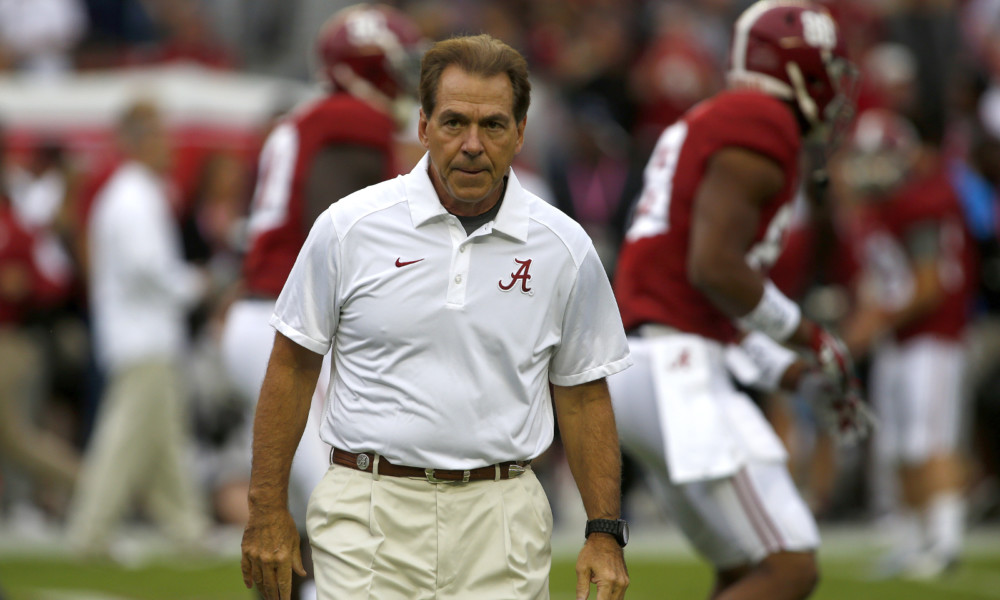 You can find the full 2015 College Football Playoff Preview schedule here.
ORANGE BOWL: 1 Clemson 41, 4 Oklahoma 24 – The Sooners have had an outstanding season but this game will come down to the better team on third downs. Clemson ranks in the top 10 in the country in 3rd down efficiency while Oklahoma's defense sits in the bottom half. The Tigers will be able to keep their opponent's defense on the field and pull away in the fourth quarter. Clemson is the better team and has proven themselves against teams just as good as Oklahoma so far this season. Expect Deshaun Watson to have a big game (300 pass, 100 rush) and the Tiger secondary to force crucial turnovers to help the top-seed make the national title game.
COTTON BOWL: 2 Alabama 23, 3 Michigan State 13 – The Crimson Tide's defense has been able to handle every team that tries to overpower them. The Spartans like to run the ball but do not expect that to be successful on New Year's Eve. Connor Cook has been struggling with a shoulder injury late in the season and it will not heal if he continues to take hits against a strong pass rush. We may even get a glimpse of Sparty's backup quarterback Tyler O'Connor. Alabama's offense will also sputter but a good game from the special teams and a late Derrick Henry surge will help the Tide win this one in Dallas. Expect Eddie Jackson to have a big game in the secondary, allowing the front seven to focus on stopping the run game.
FIESTA BOWL: 1 Clemson 30, 2 Alabama 24 – This could end up being one of the better national championships we have seen in quite a while. Deshaun Watson may be the best player in the country and Clemson will need him to play like that to have a chance at beating Alabama's defense. The Alabama offense will be going the other way, with a strong rushing attack and a passing game that could struggle against a strong secondary led by T.J. Green and Mackenzie Alexander. I think Watson and the Tigers get it done though, as the Tide's offense becomes too one dimensional down the stretch, allowing Clemson to finish their undefeated season as national champions.
Caleb Turrentine is a contributor at Touchdown Alabama Magazine. Follow him on Twitter, @CalebTurrentine.