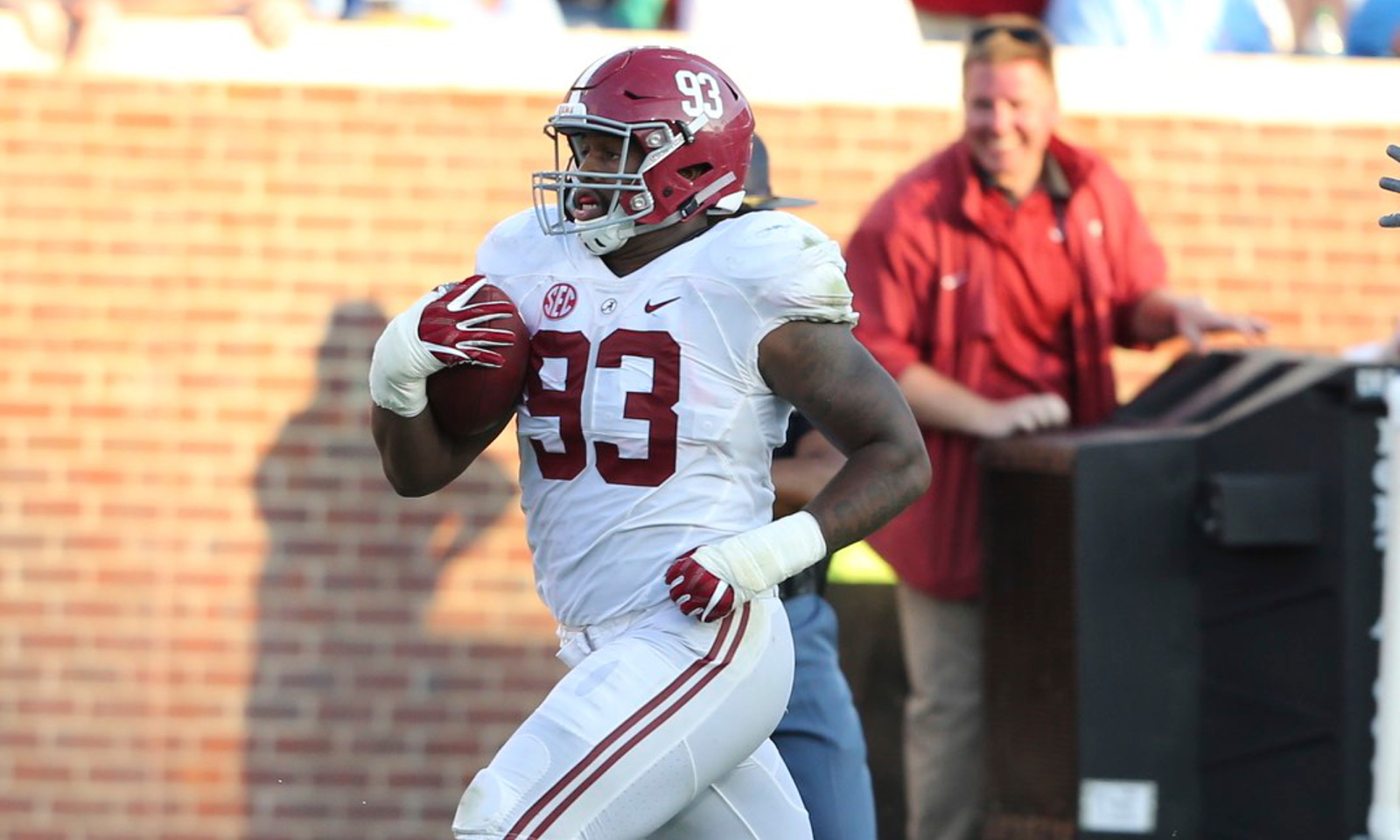 TUSCALOOSA—No one had Alabama pegged as being undefeated heading into the month of November, but sophomore cornerback Minkah Fitzpatrick proved right on his claim.
His issued a statement via Twitter back on Oct. 5, penning his thoughts on what some college football analysts called the toughest schedule for the Crimson Tide under Nick Saban. Alabama enters its bye week at 8-0, defeating the first four teams (Kentucky, Arkansas, Tennessee and Texas A&M) in its gauntlet.
So what's made the Tide confident through its schedule? Consistency, of course.
It's a term coach Nick Saban mentions at every practice, game and presser. Though it has yet to be major on offense, Alabama's defense and special teams found ways to carry the load.
Statistically, the Tide has outscored its last four opponents, 165-60.
Its defense has accounted for 42 of its 165 points (25.6 percent), while defense and special teams combined have totaled 63 of 165 points (38.2 percent). With the exceptions of Ole Miss (43, 527) and Arkansas (30, 473), Alabama has held opponents under its season average in points and yards per game.
Pressure on quarterbacks has been a factor, seeing that the Tide leads the nation in sacks with 32. Constant work from Jeremy Pruitt's group forced seven turnovers in four games, including four that resulted in scores.
After holding Texas A&M to 14 points and 278 yards, Saban said consistency always goes back to the players.
"The players do a great job in their preparation, hard work, discipline and due diligence to go out there and everybody buying into doing their job, so that we can be success," he said.
Despite the improvements needed in the passing game, Saban said he's proud of the way the Tide has competed throughout the four-game stretch.
"We've had a really tough four games," he said. "The players have done a great job playing with consistency and I think that's the number one thing we always strive for."
Alabama is scheduled to return to practice on Tuesday, as it continues to rest and heal up through the bye week. It resumes its stretch on Saturday, Nov. 5, when it goes to Tiger Stadium to play against LSU.
Stephen M. Smith is a senior analyst and columnist for Touchdown Alabama Magazine. You can "like" him on Facebook or "follow" him on Twitter, via @Smsmith_TDALMag.